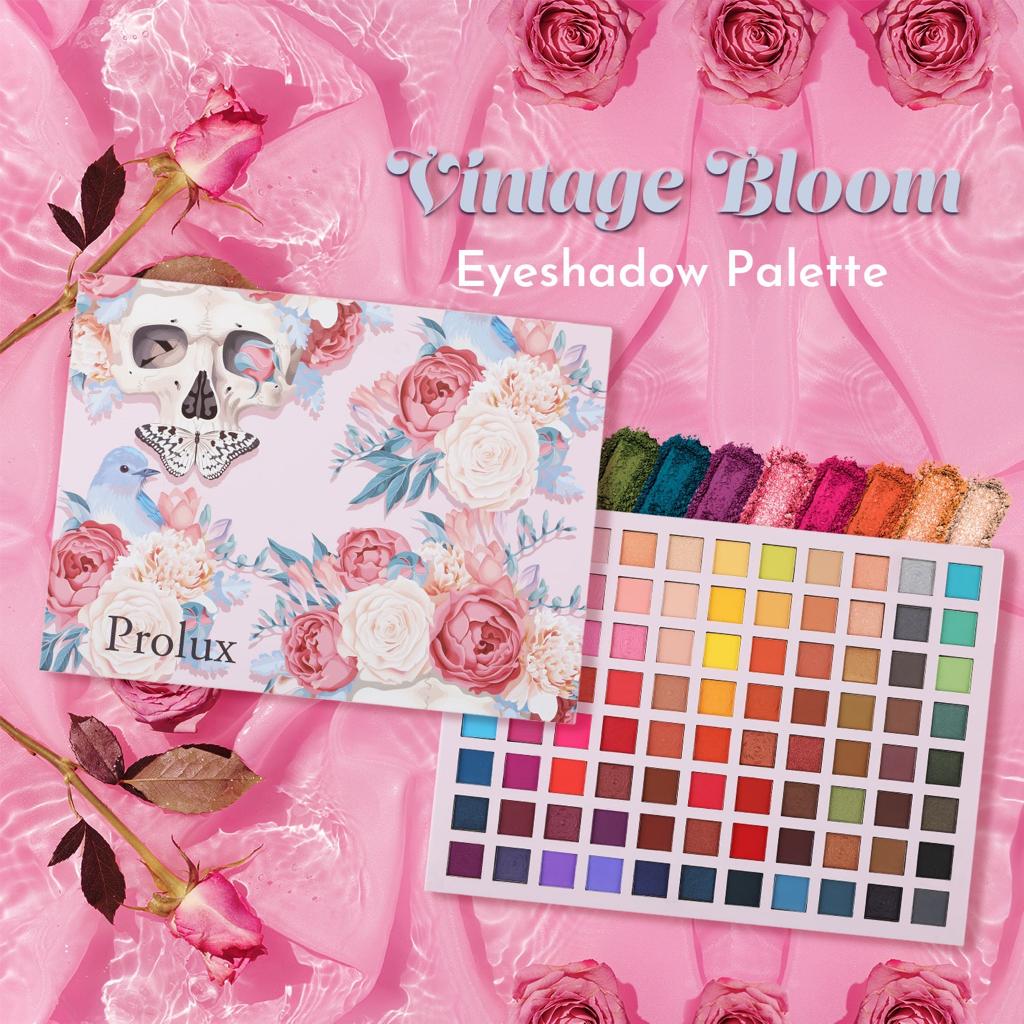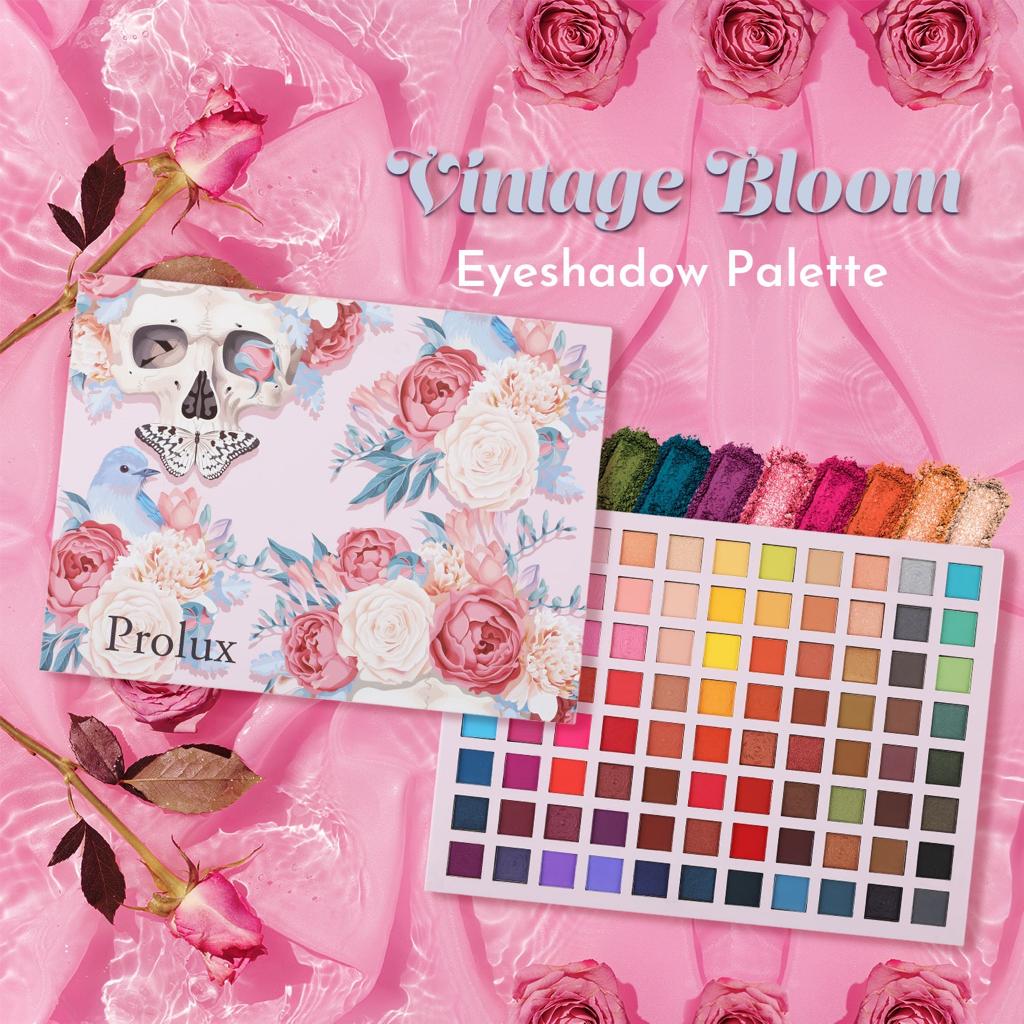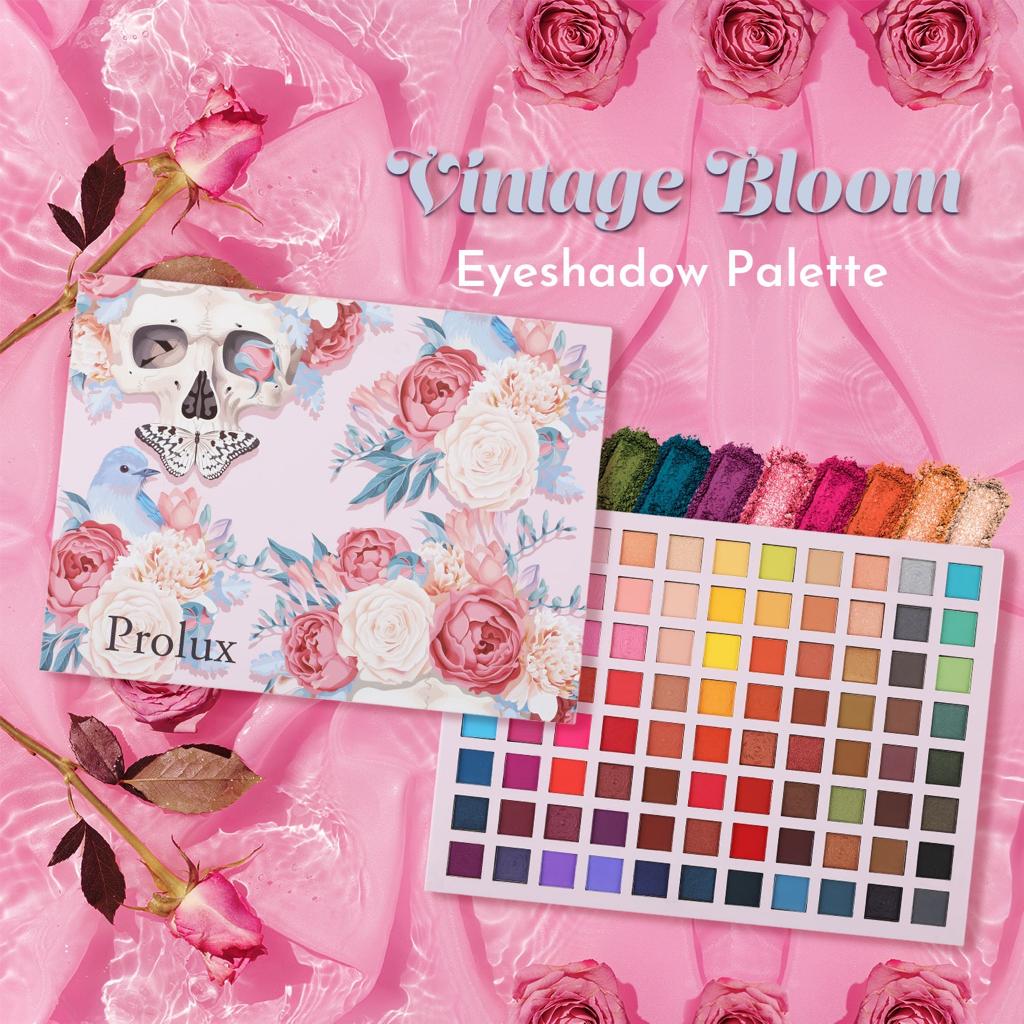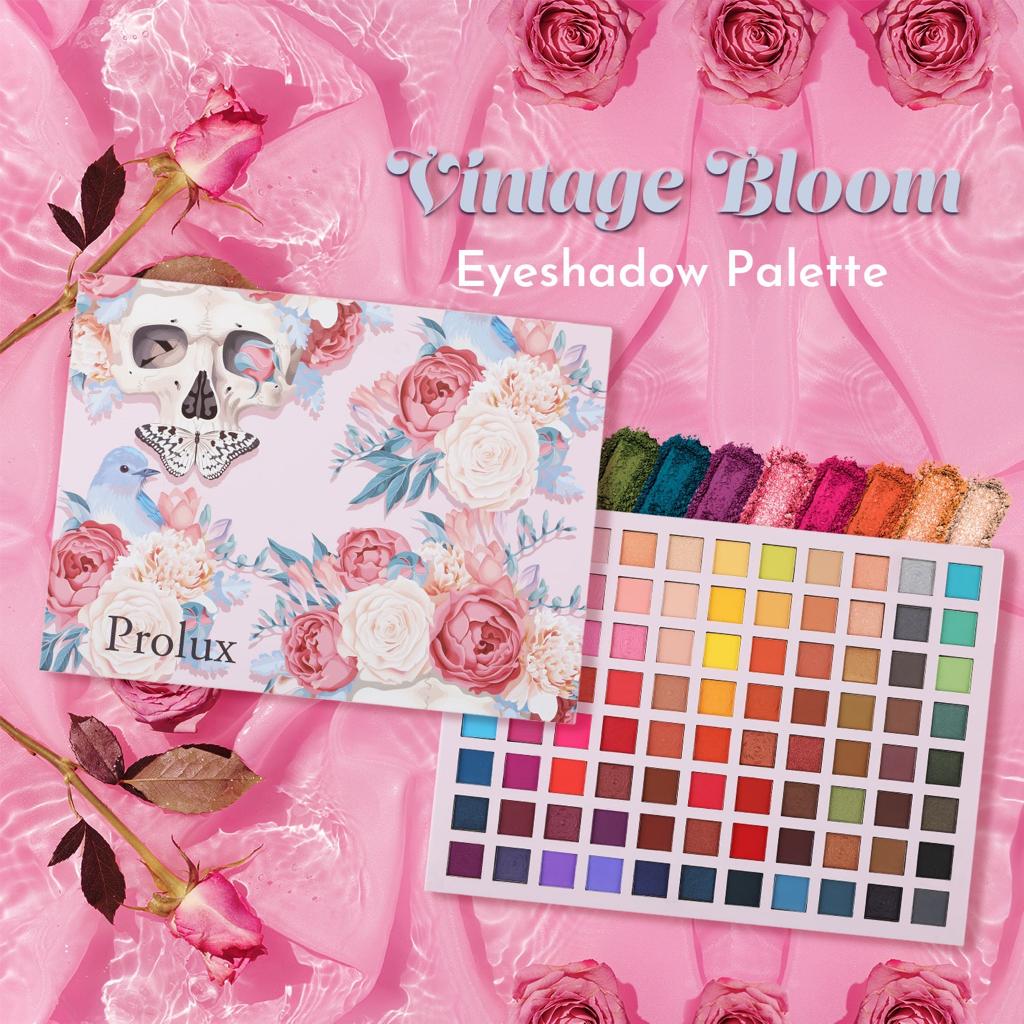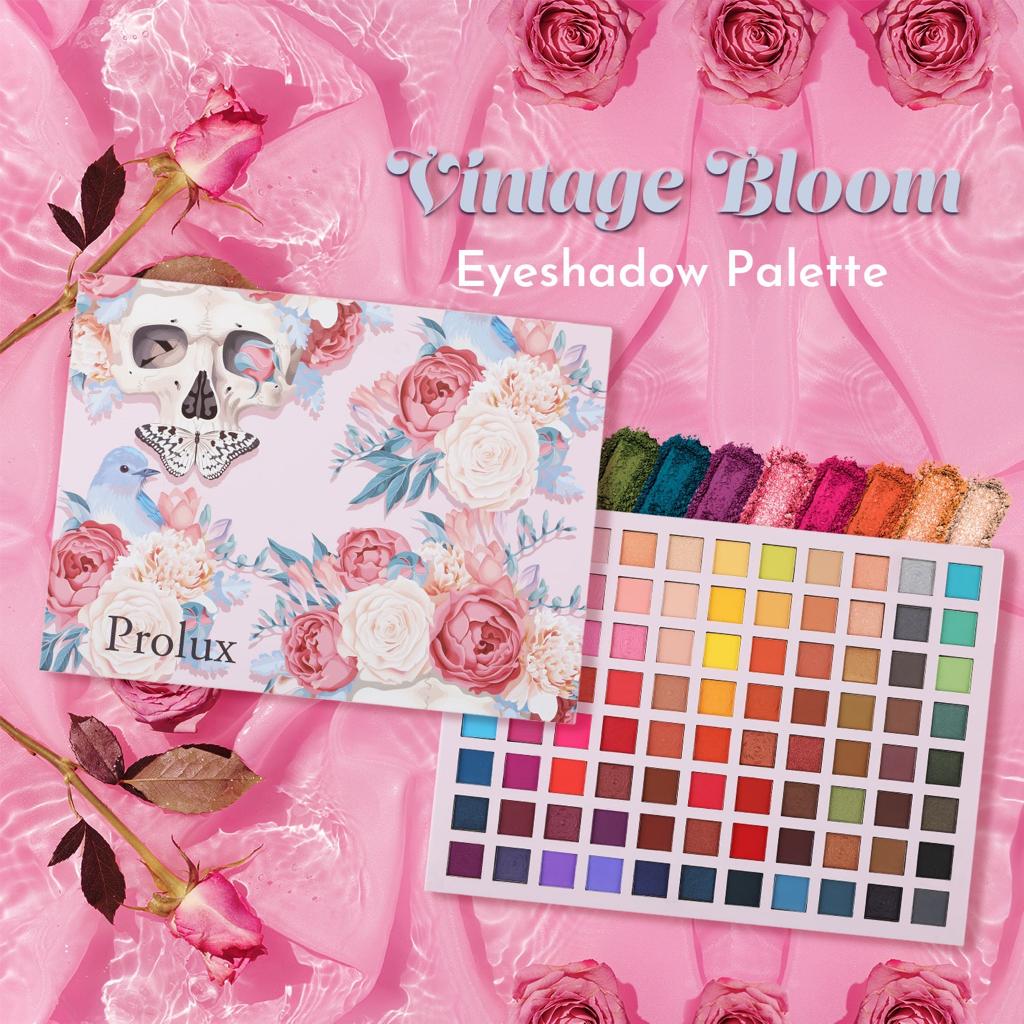 Vintage Bloom Eyeshadow Palette
Unleash your inner beauty artist with the Prolux Vintage Bloom Eyeshadow Palette. This must-have palette is a dream come true for beauty enthusiasts, offering an impressive array of 88 stunning shades. With a carefully curated selection of 30 shimmer and 58 matte shades, the Vintage Bloom palette is your ticket to endless creativity.
Key Features:
✨ 88 Vibrant Shades: From soft neutrals to bold, electrifying hues, our palette has it all. You'll never run out of inspiration with this diverse color range.
✨ 30 Shimmer Shades: Add a touch of glamour and sparkle to your look with our shimmering eyeshadows. Perfect for creating eye-catching effects.
✨ 58 Matte Shades: Achieve a smooth and velvety finish with our matte eyeshadows. Ideal for defining and contouring your eyes.
✨ Versatile Creations: The Vintage Bloom palette is your all-in-one solution for both day and night looks. Easily transition from a subtle daytime appearance to a dazzling evening style.
✨ Highly Pigmented: Each shade in the Vintage Bloom palette boasts exceptional color payoff, ensuring your eyeshadow looks stay vibrant all day.
✨ Blendable Formula: Our eyeshadows are incredibly easy to blend, making it a breeze to create seamless transitions and stunning gradients.
✨ Long-Lasting Wear: Say goodbye to constant touch-ups. Enjoy long-lasting eyeshadow that stays put throughout the day and night.
Elevate your eyeshadow game with the Prolux Vintage Bloom Eyeshadow Palette, the ultimate tool for expressing your unique style. Order yours today and let your creativity bloom!