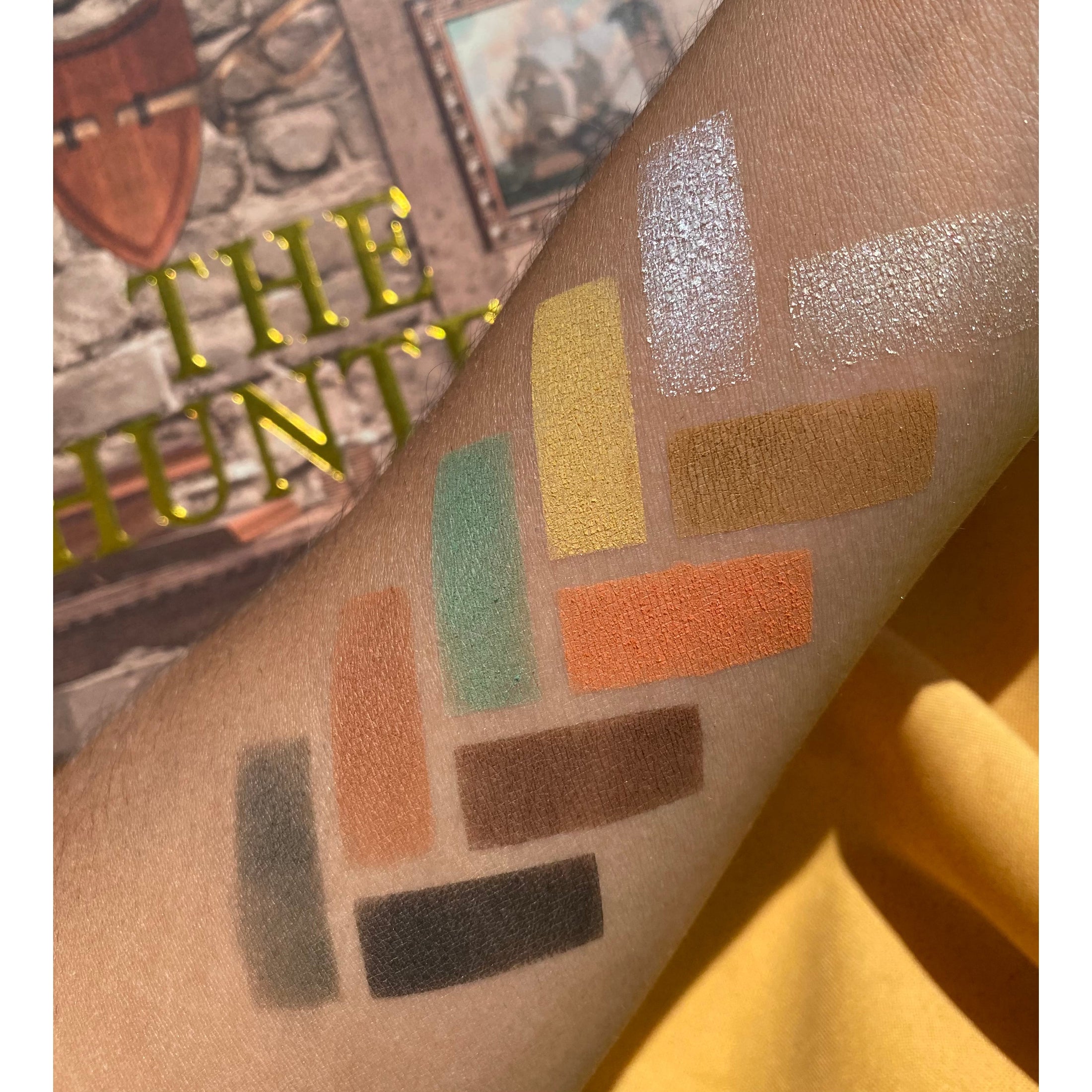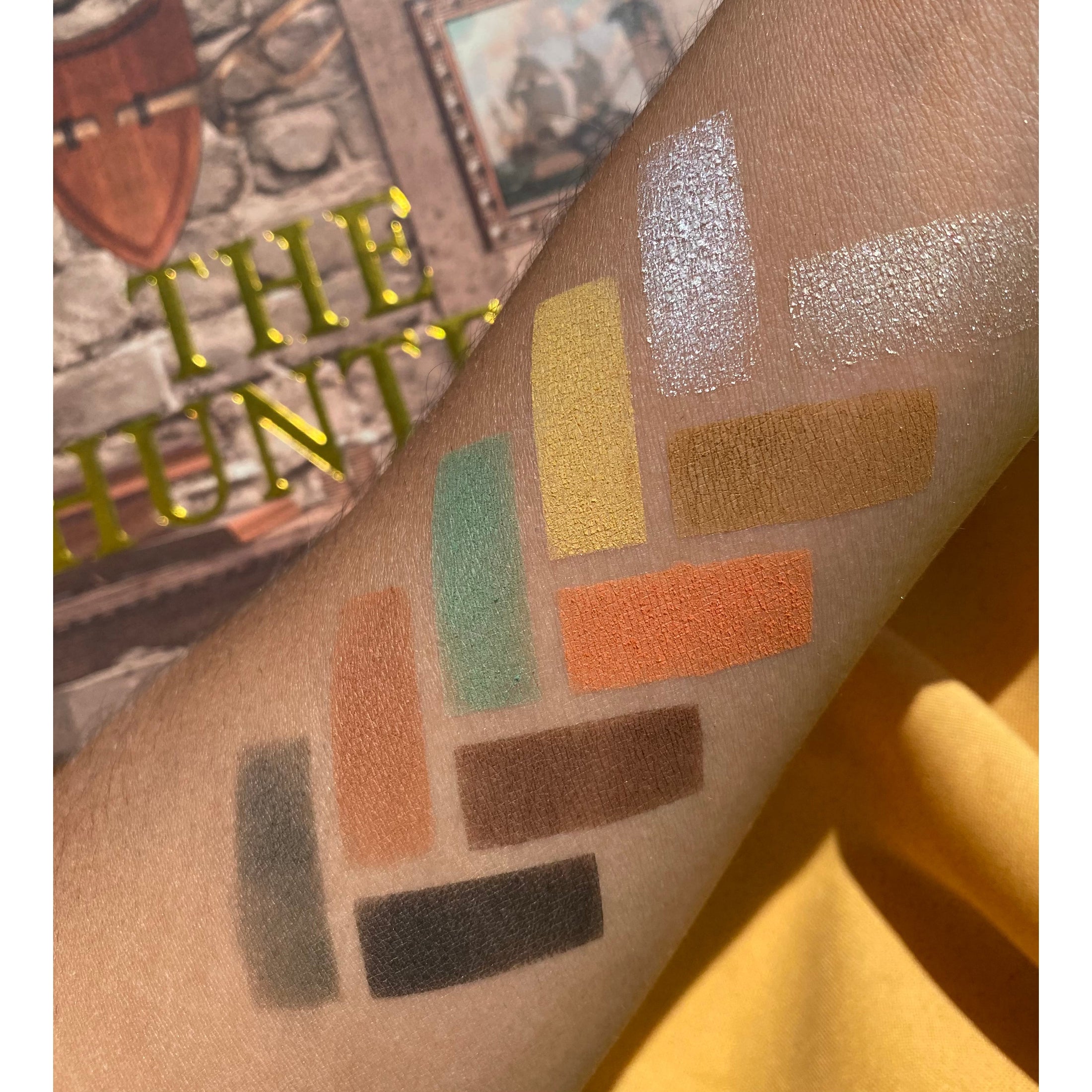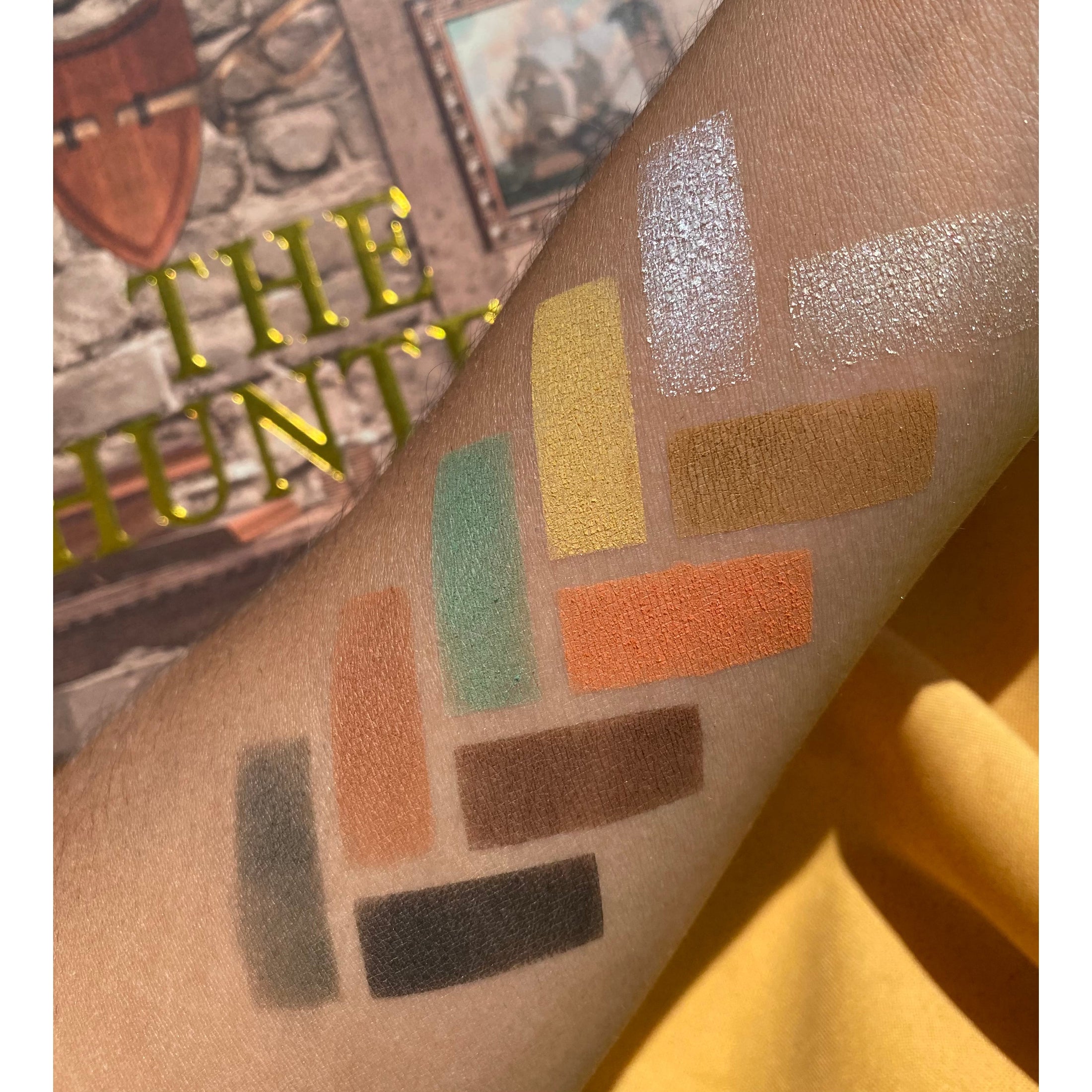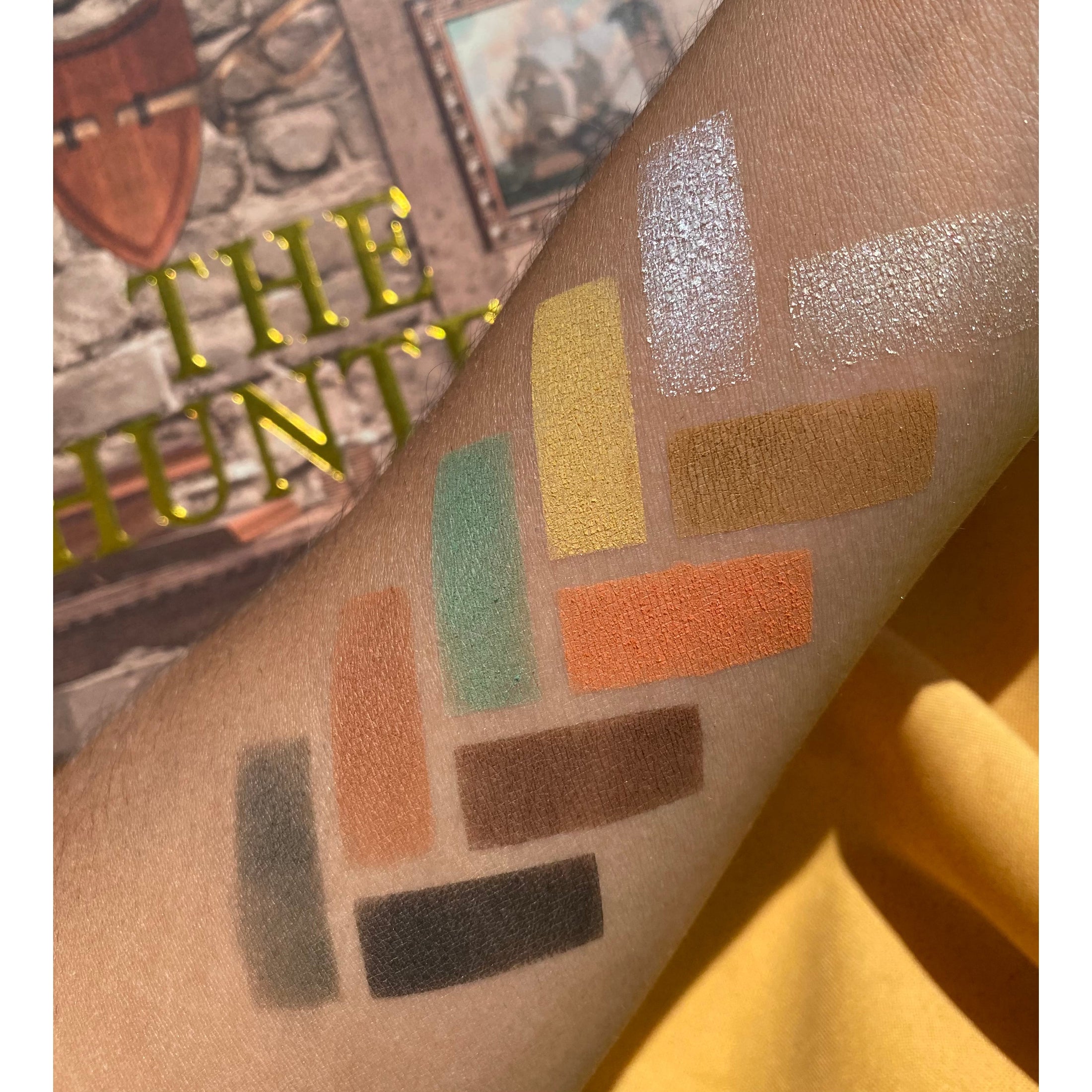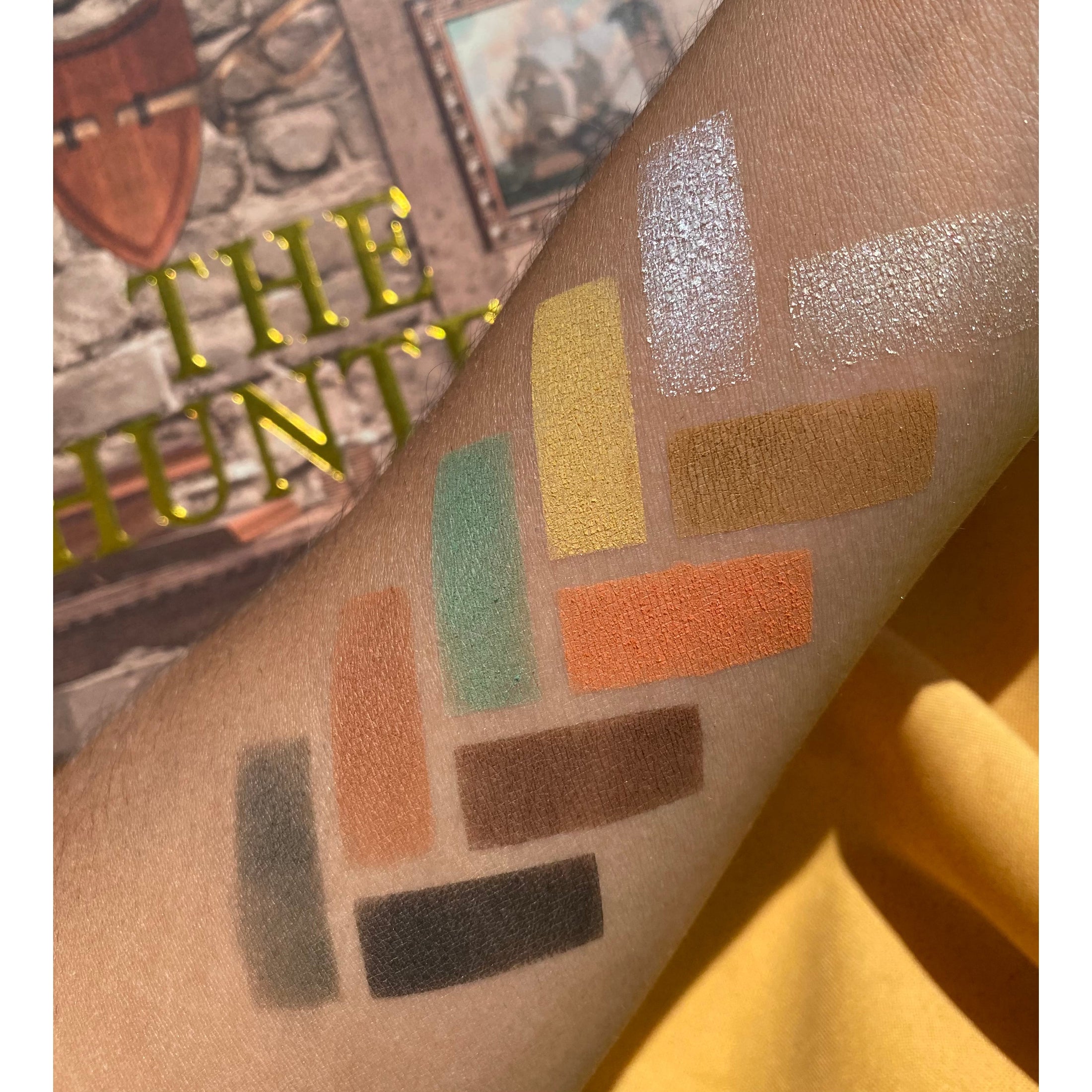 The Hunter Villains Bundle
Introducing The Hunter Villains Bundle - a captivating collection that brings out the bold and mysterious side in every makeup enthusiast. Unleash your inner villain with a carefully curated selection of high-quality products that promise to redefine your beauty routine. From sultry eyeshadows to luxurious lip sets, this bundle has everything you need to create fierce and unforgettable looks. Embrace your darker side and let The Hunter Villains Bundle transform your makeup game.
Bundle Includes:
The Hunter Eyeshadow Palette:

A mesmerizing palette with rich, pigmented shades inspired by the allure of the hunt.
Versatile colors for creating both subtle and dramatic eye looks.

Loose Highlight:

Illuminate your features with a radiant glow.
Fine, buildable formula for a customized luminosity.

Blush Bronze Duo:

Achieve a sun-kissed flush with the perfect combination of blush and bronzer.
Silky-smooth texture for effortless blending.

Eyebrow Mascara:

Define and shape your brows with ease.
Long-lasting formula for all-day perfection.

Eyebrow Palette:

Create natural or bold brows with a range of shades.
Compact design for on-the-go touch-ups.

Gold Flakes Brush Set:

Luxurious brushes with gold flakes detailing for a touch of opulence.
Soft bristles for seamless application.

I Choose Nudes Lip Set:

A collection of versatile nude shades for every occasion.
Comfortable, long-wearing formula for a flawless pout.

Pxlook Butterfly Lashes (Chosen at Random):

Fluttery lashes to add drama and intensity to your gaze.
Lightweight and comfortable for all-day wear.

Pxlook 24K Lip Gloss (Chosen at Random):

Infused with real 24K gold for a high-shine, luxurious finish.
Randomly selected shades for a delightful surprise.
Elevate your makeup routine with The Hunter Villains Bundle and let your inner villain shine through. Unleash the power of these carefully curated products to create captivating and fearless looks that leave a lasting impression. Transform your beauty routine with this all-in-one bundle designed for those who dare to be different.