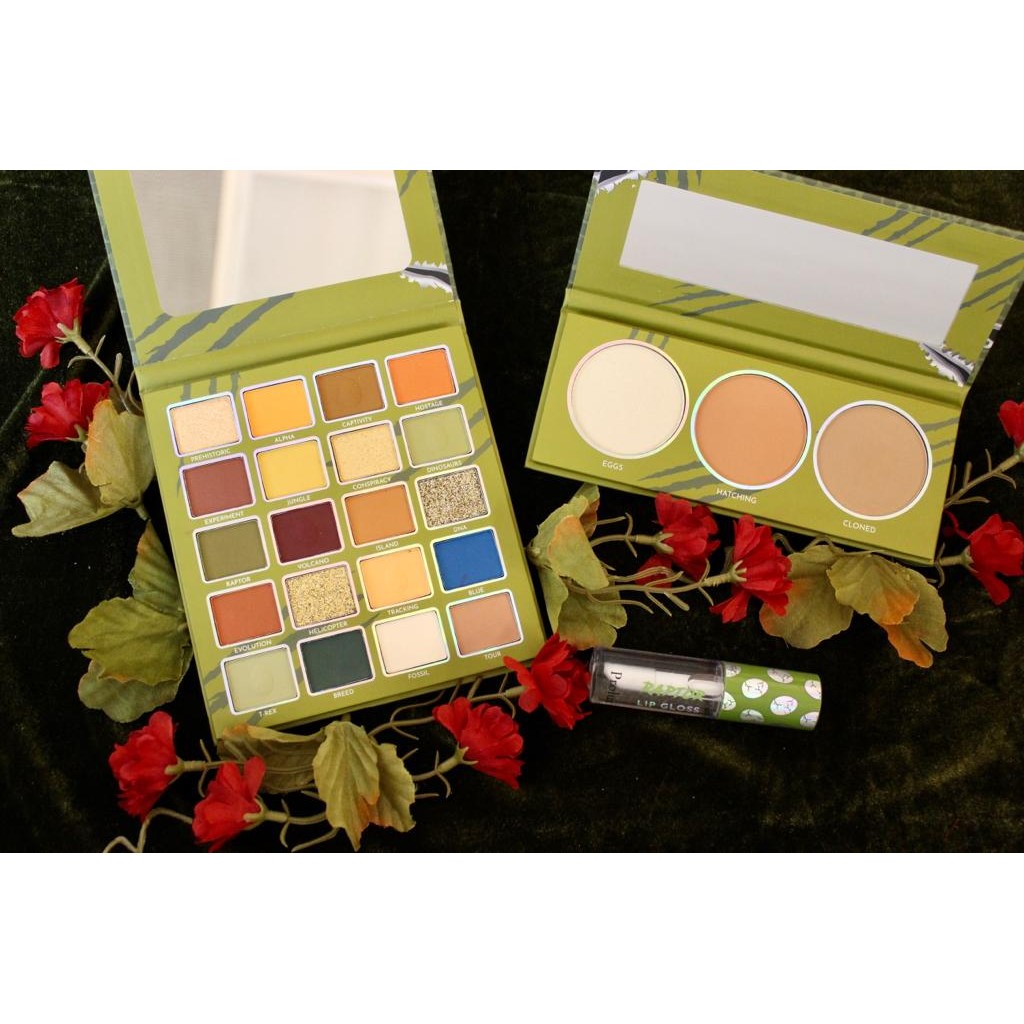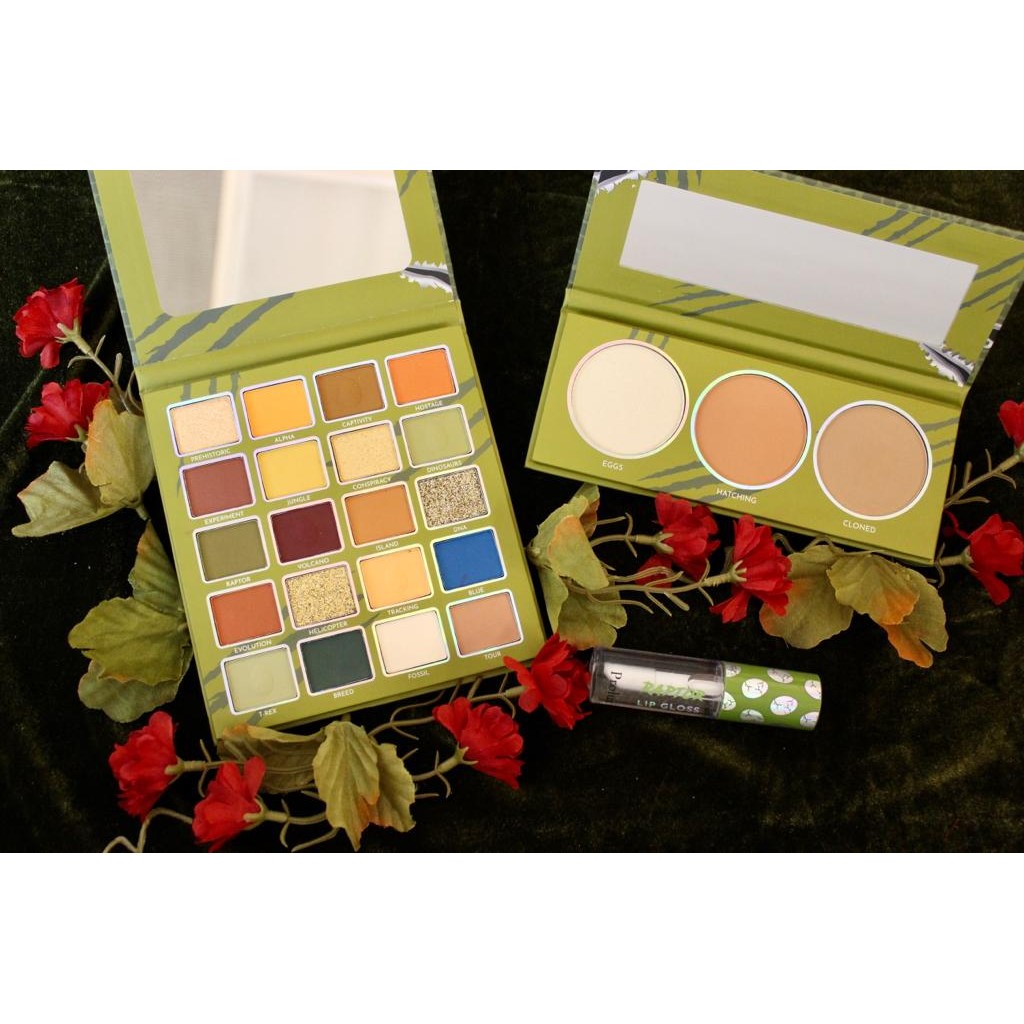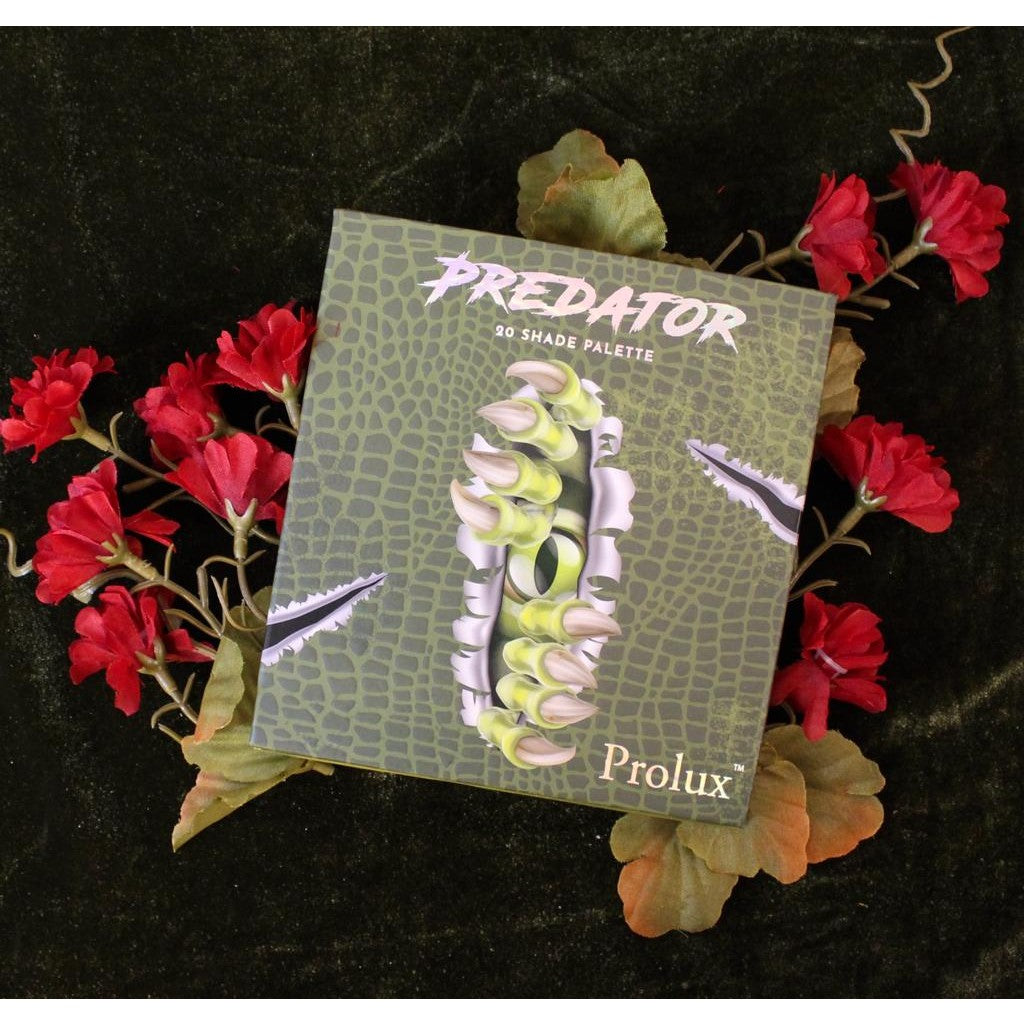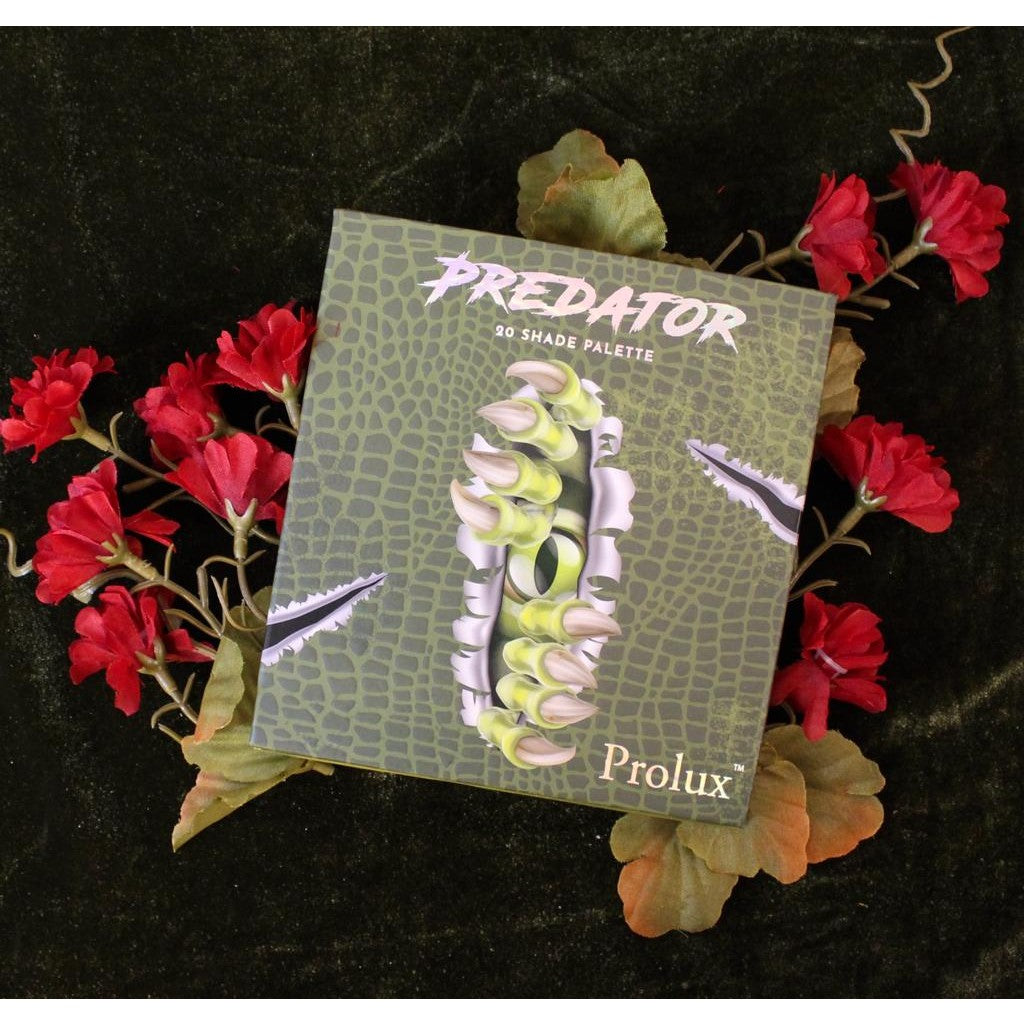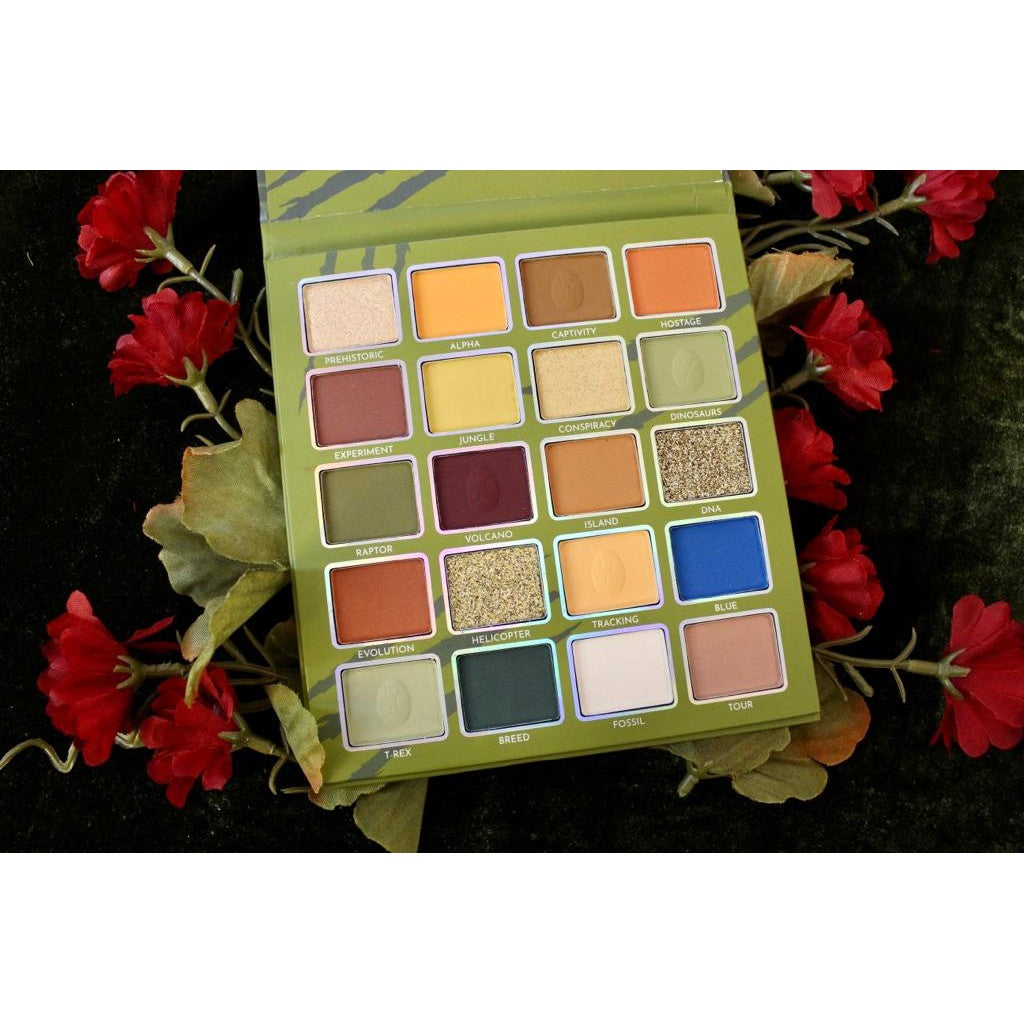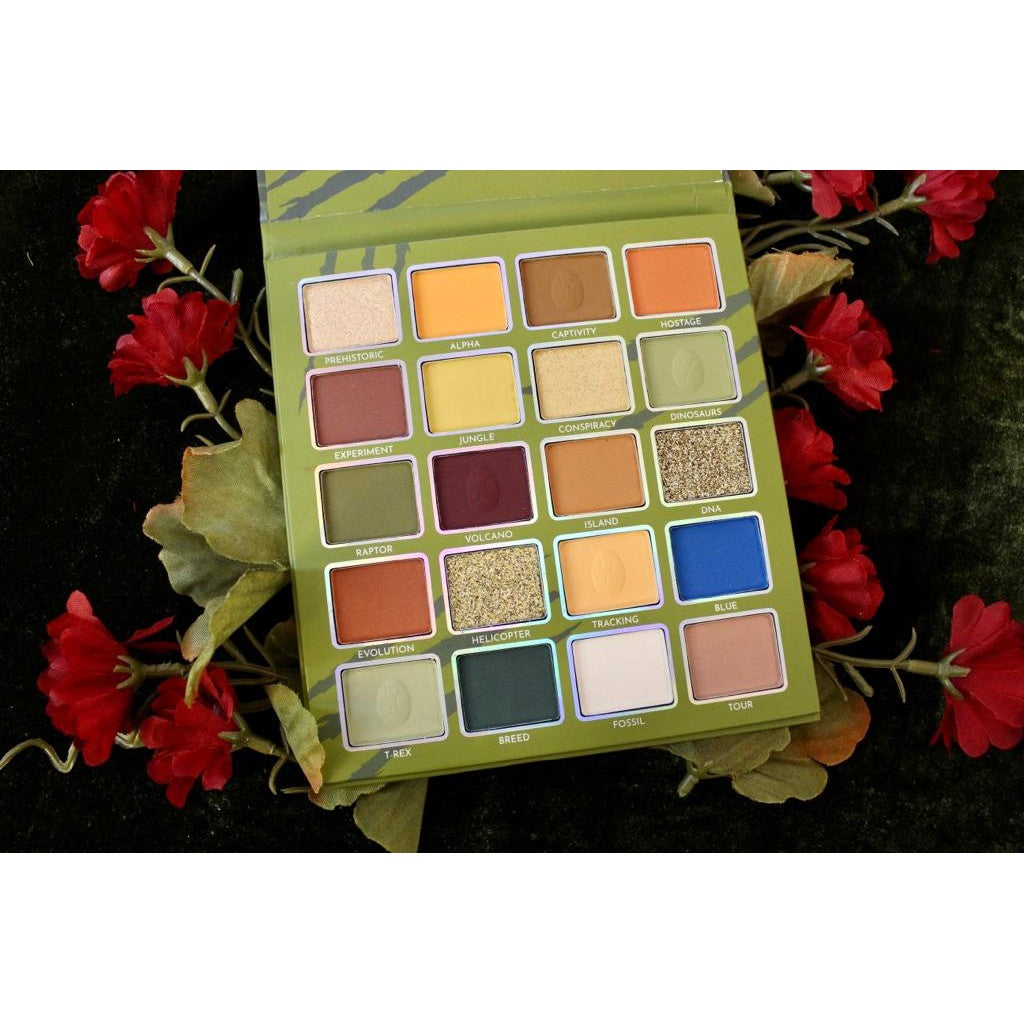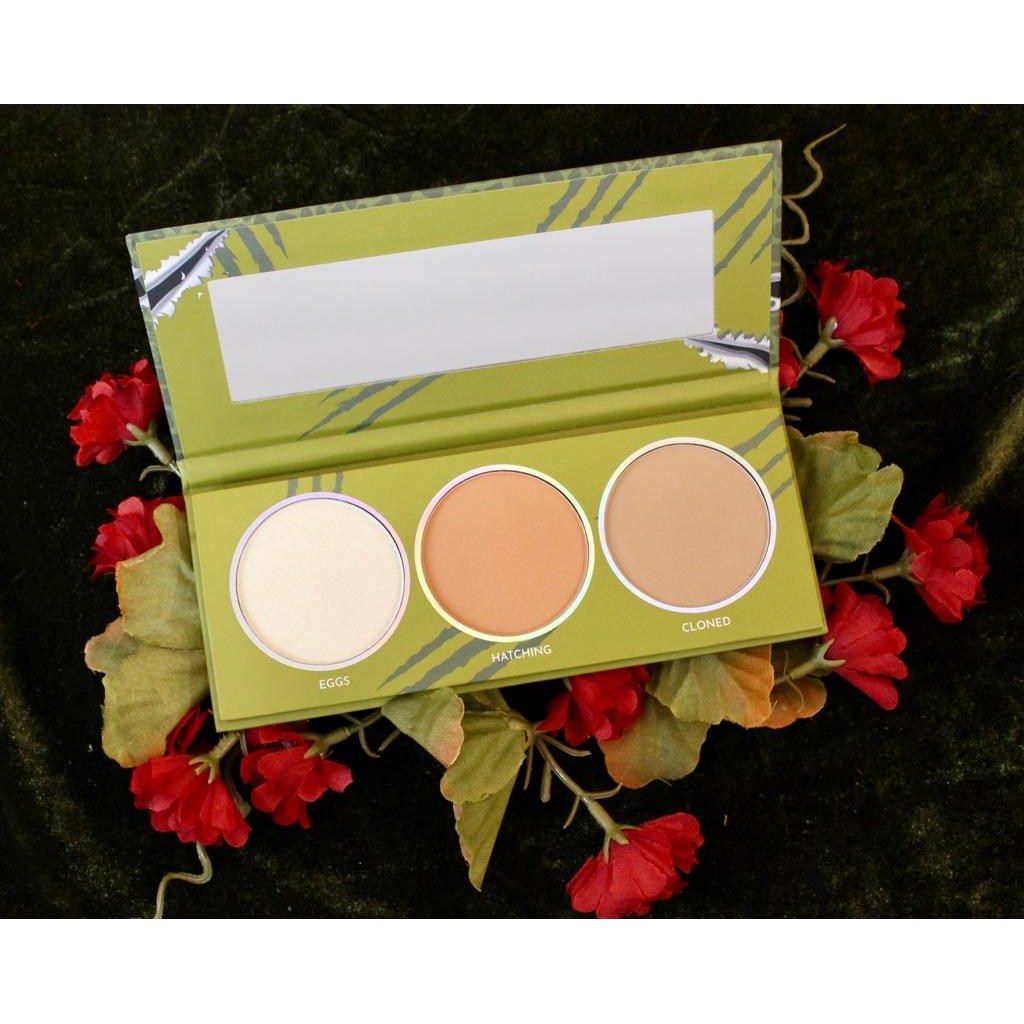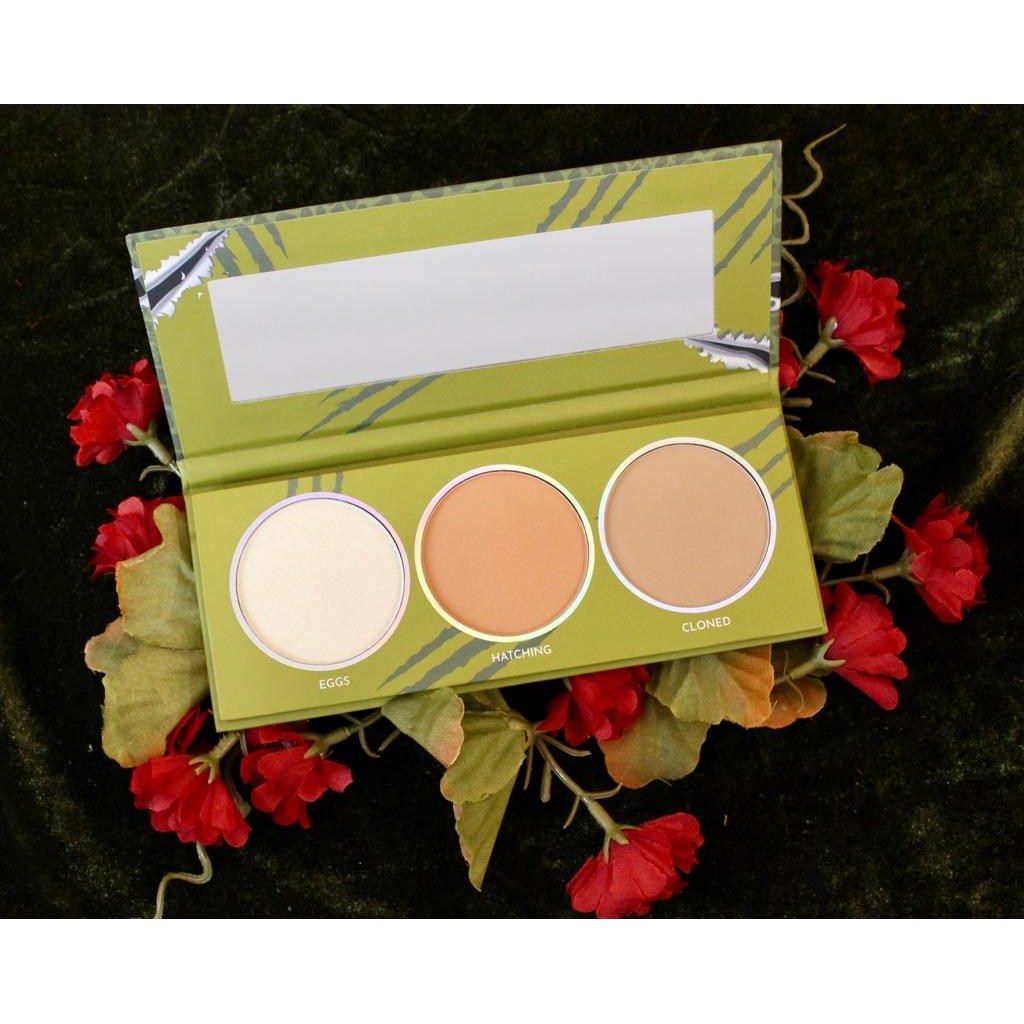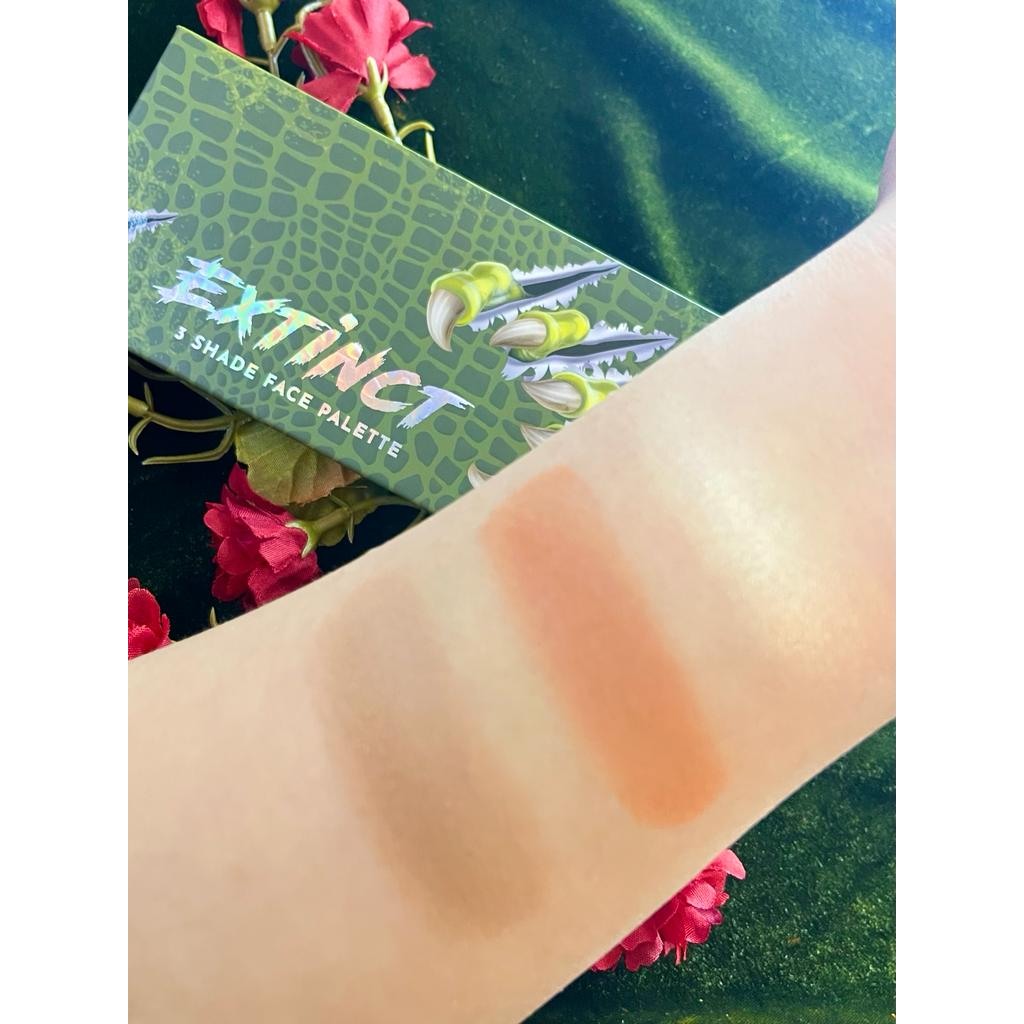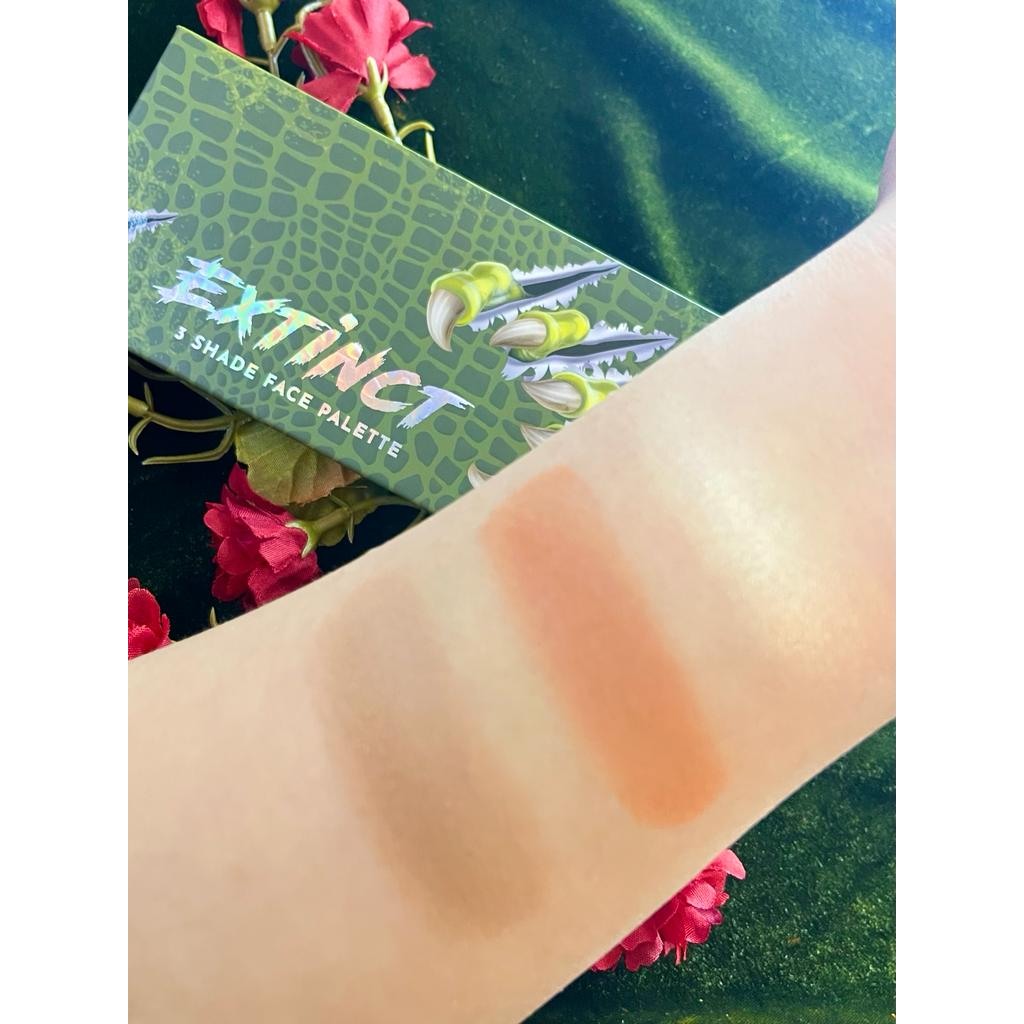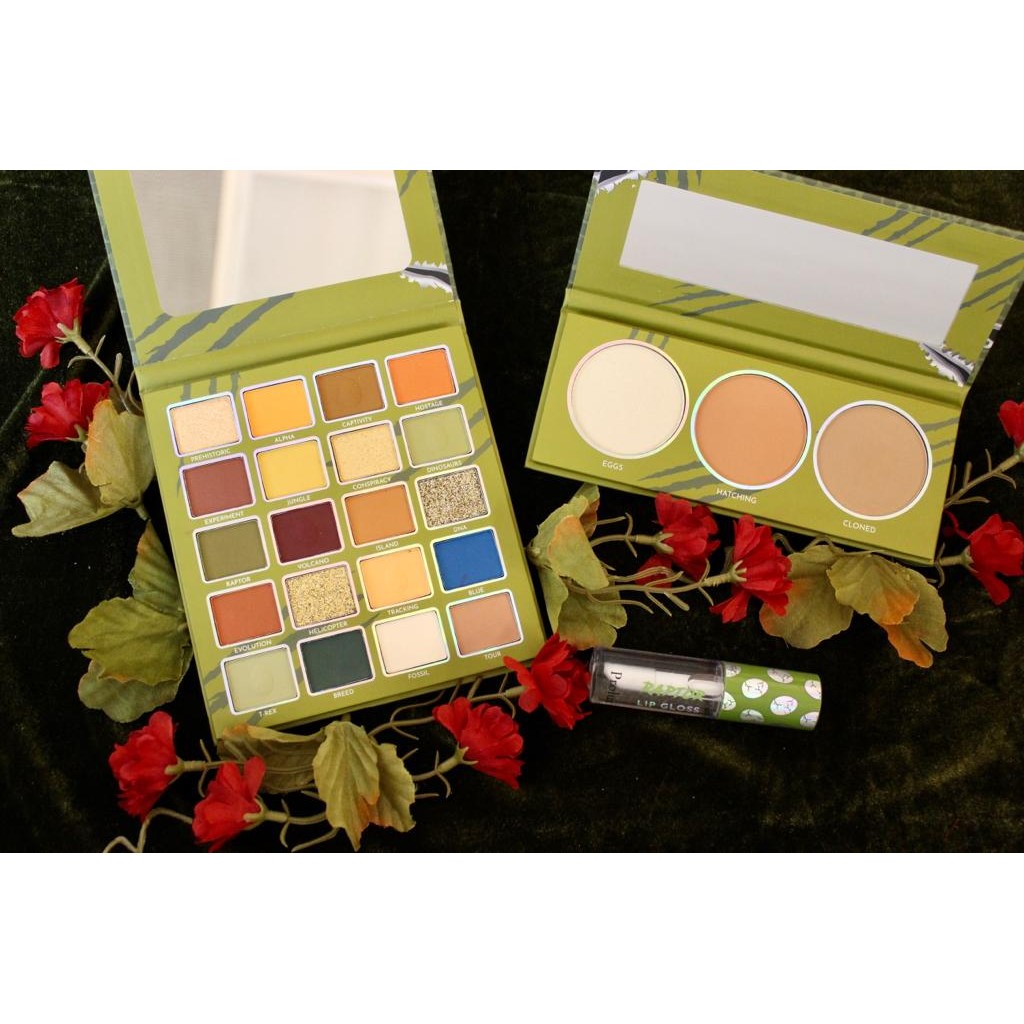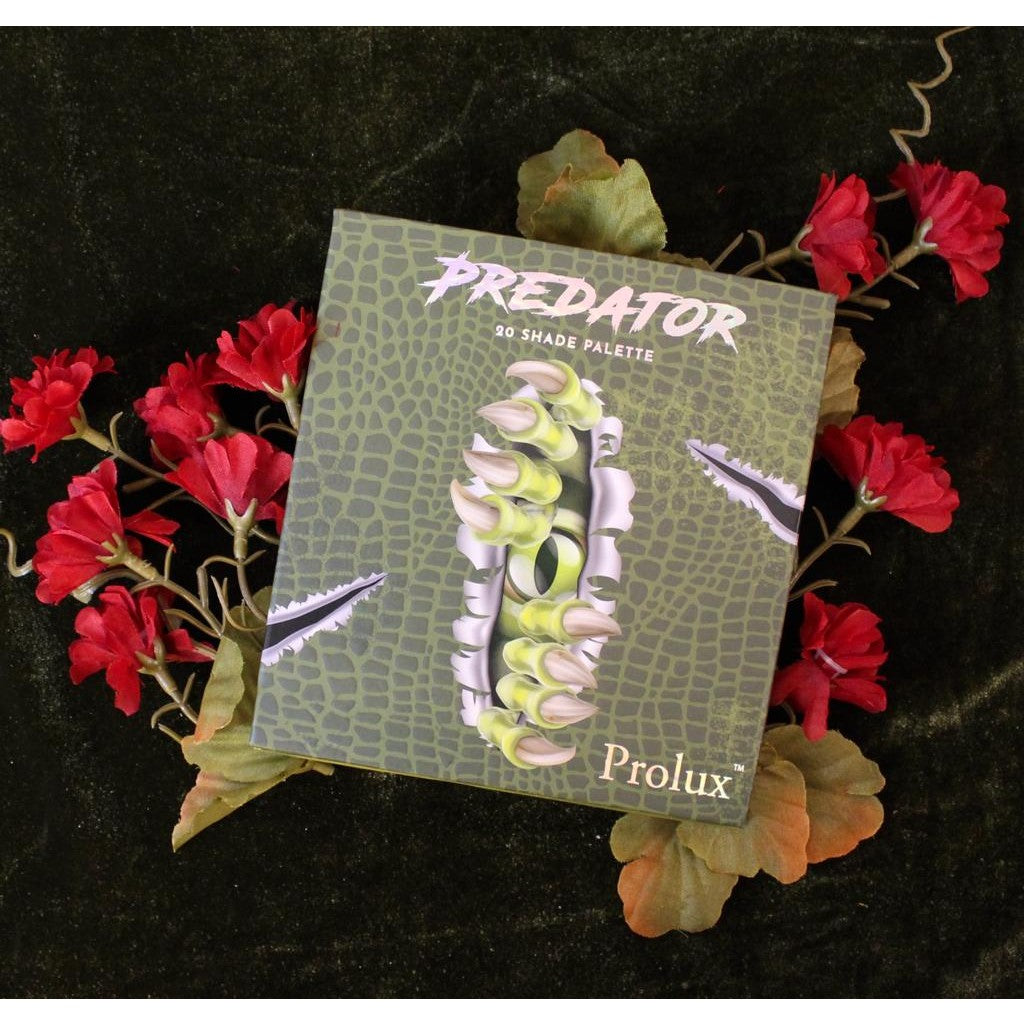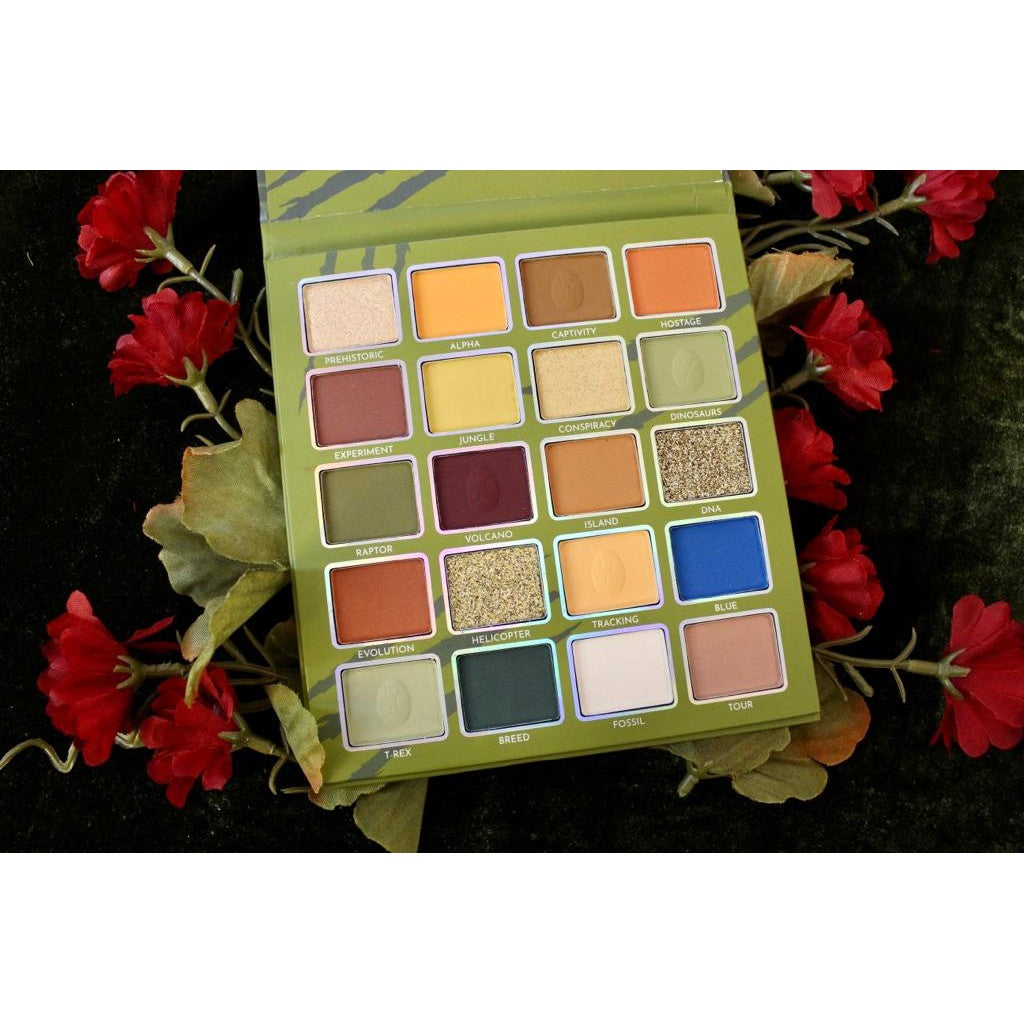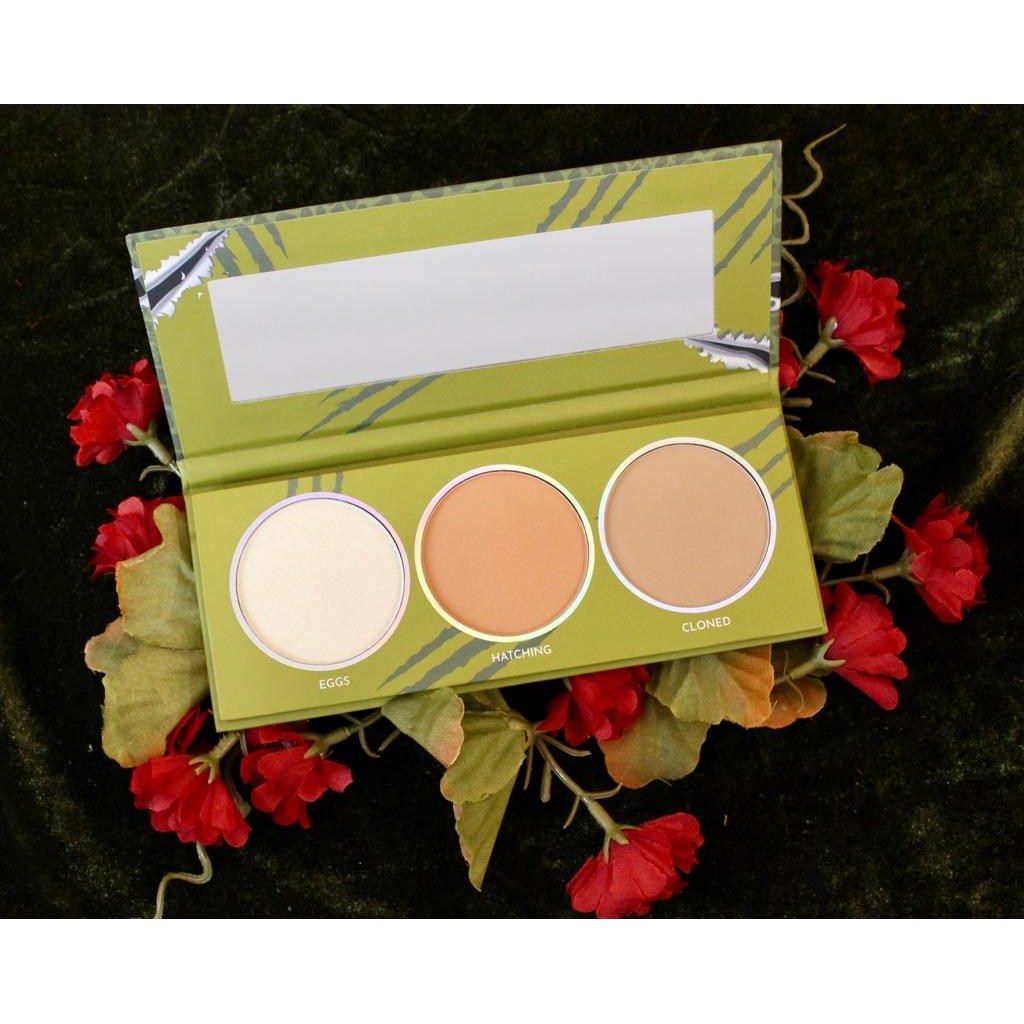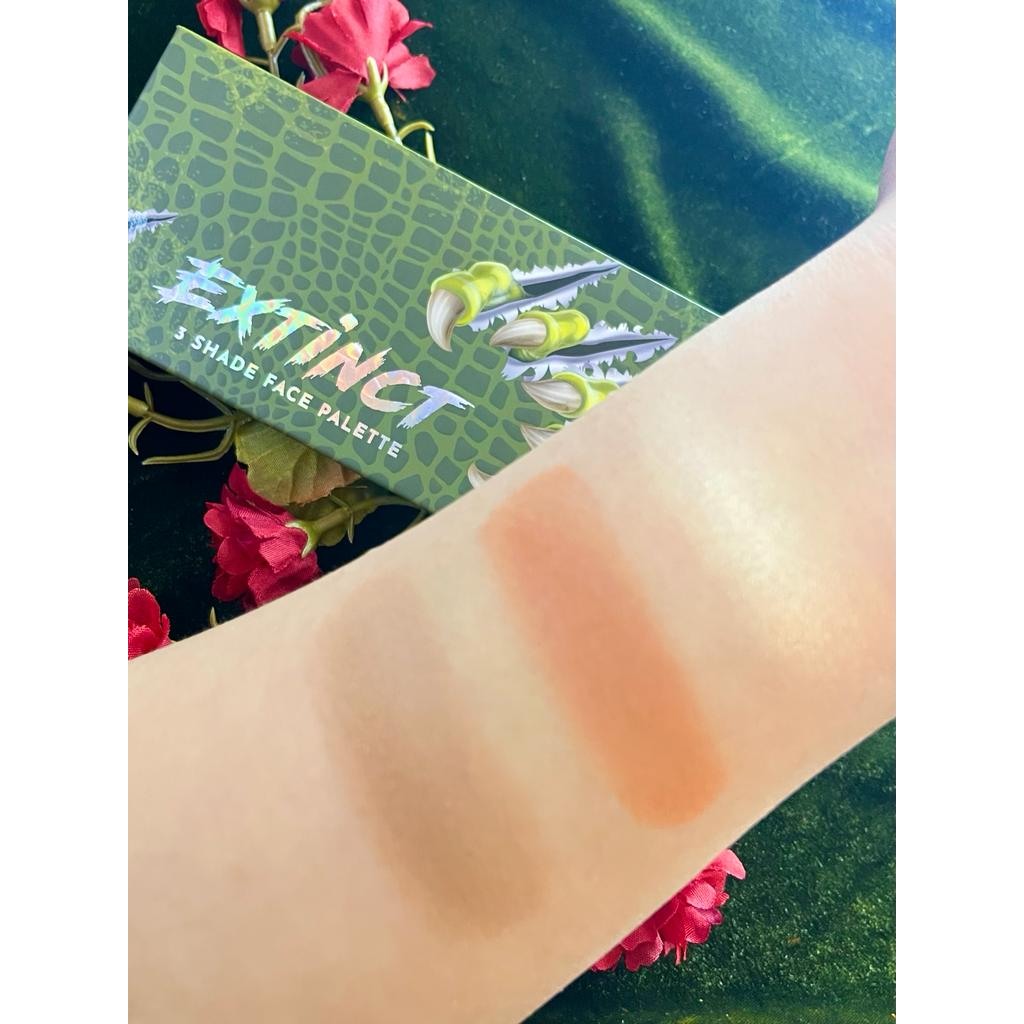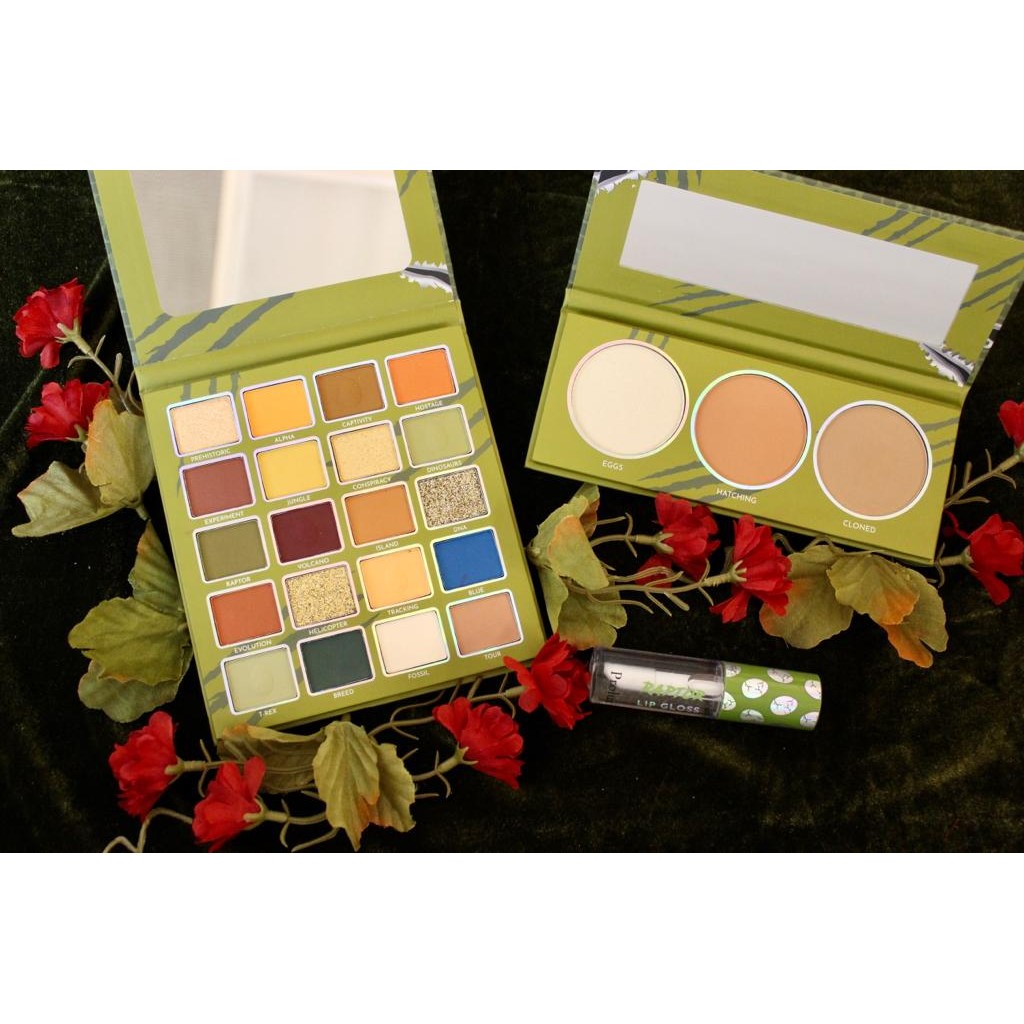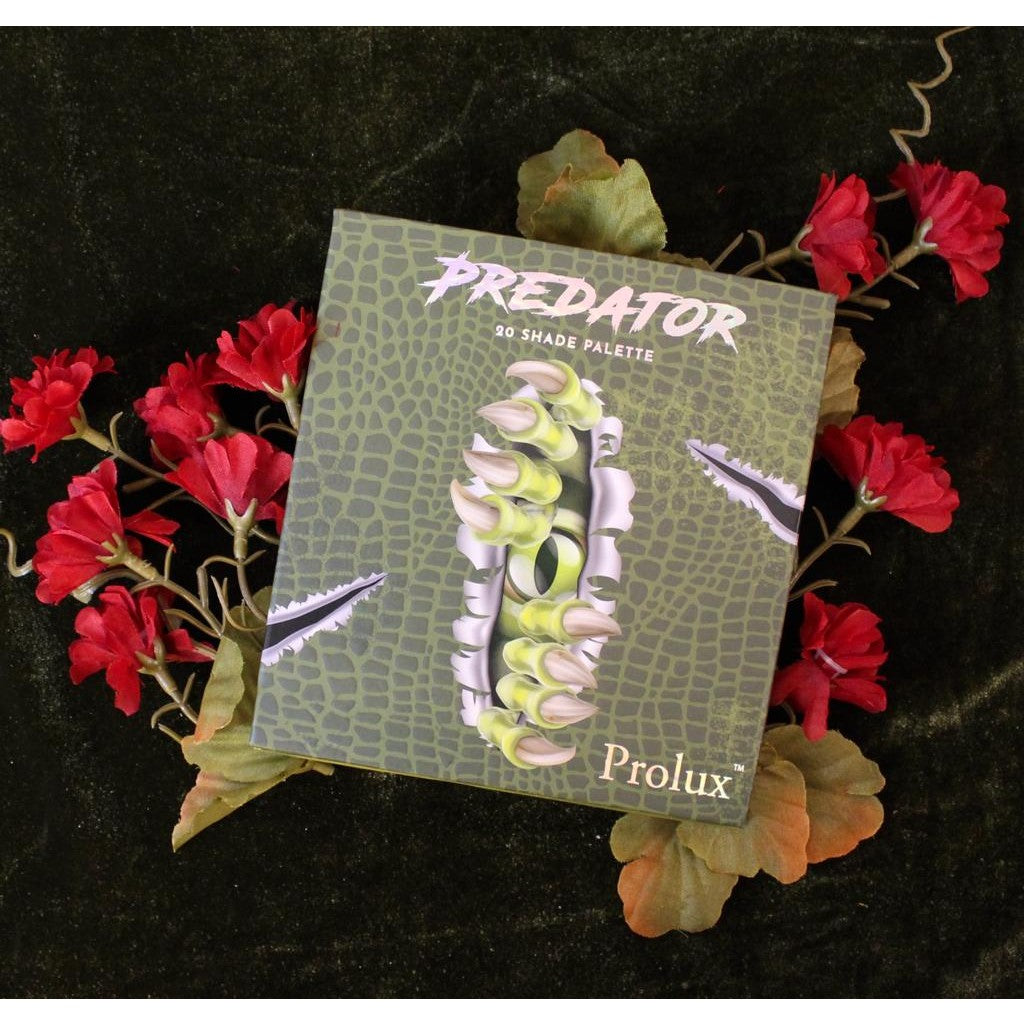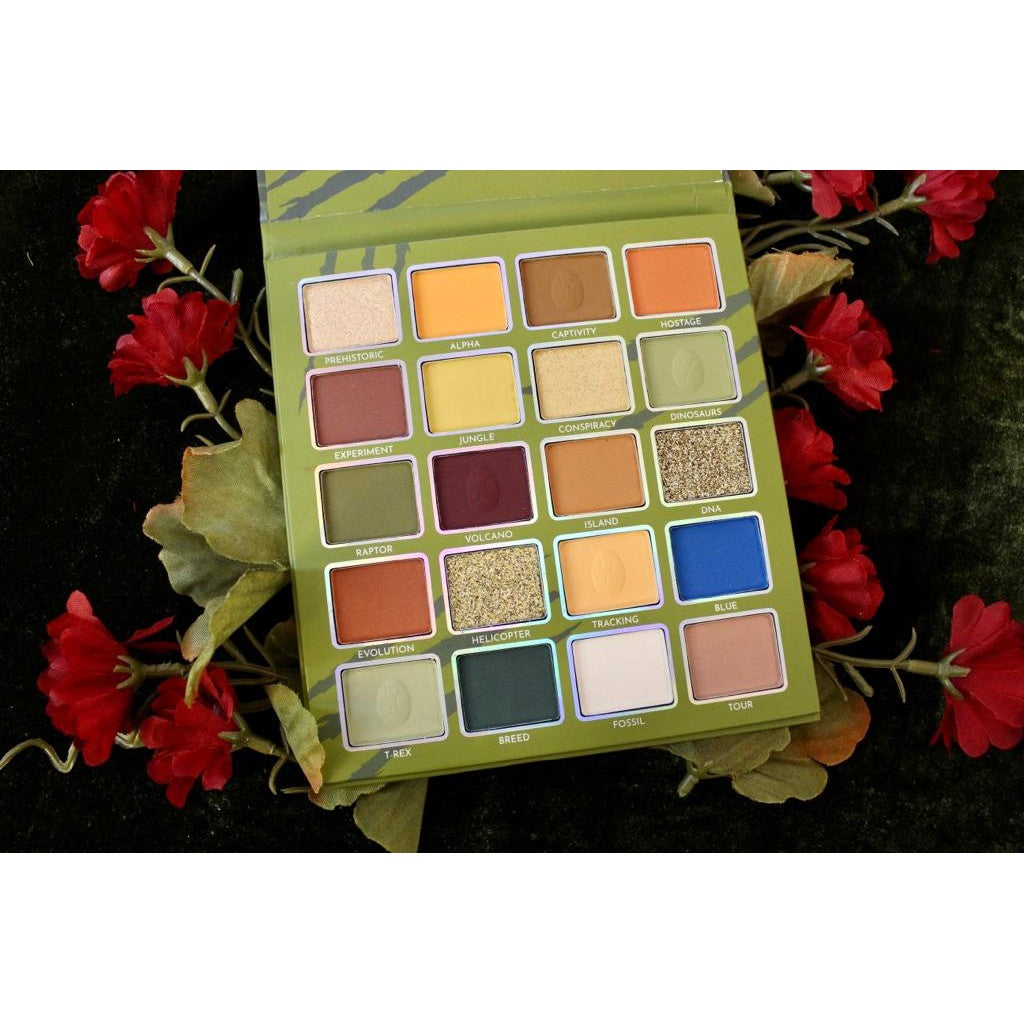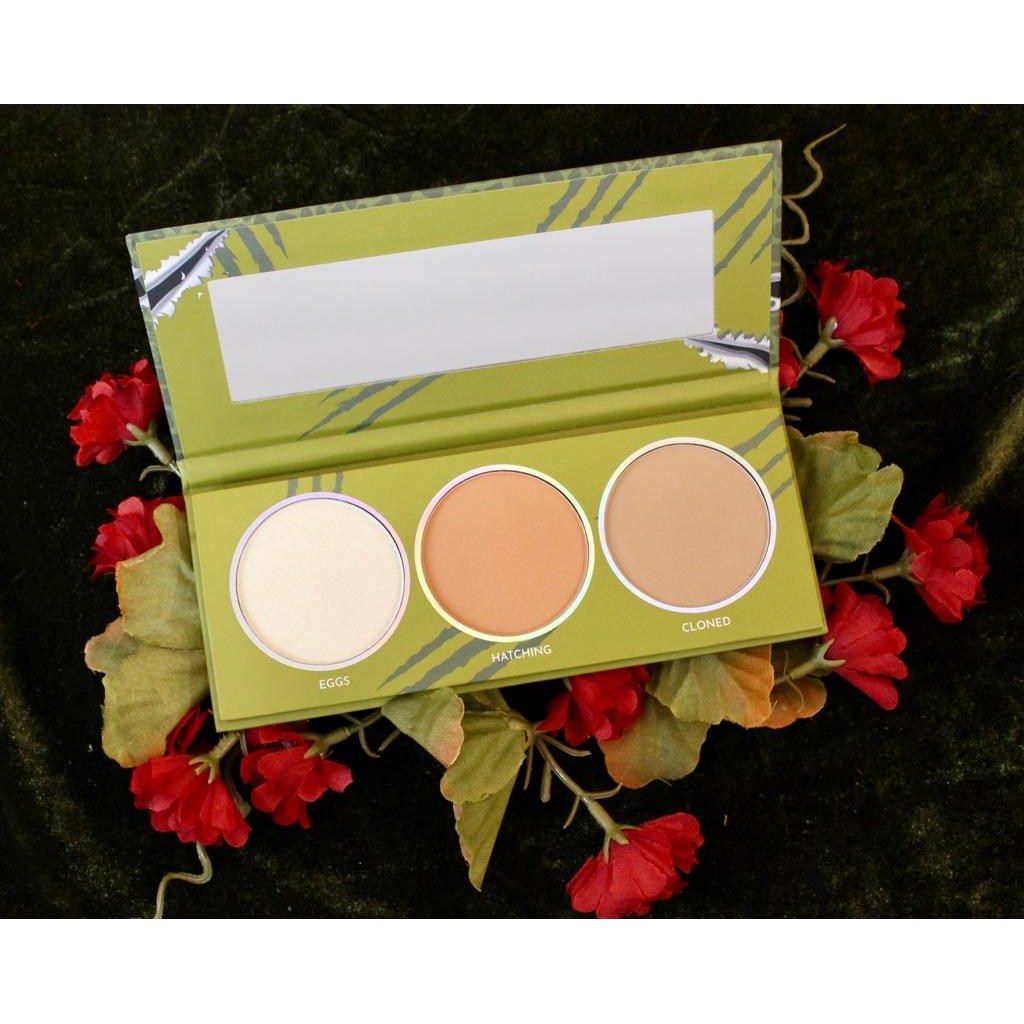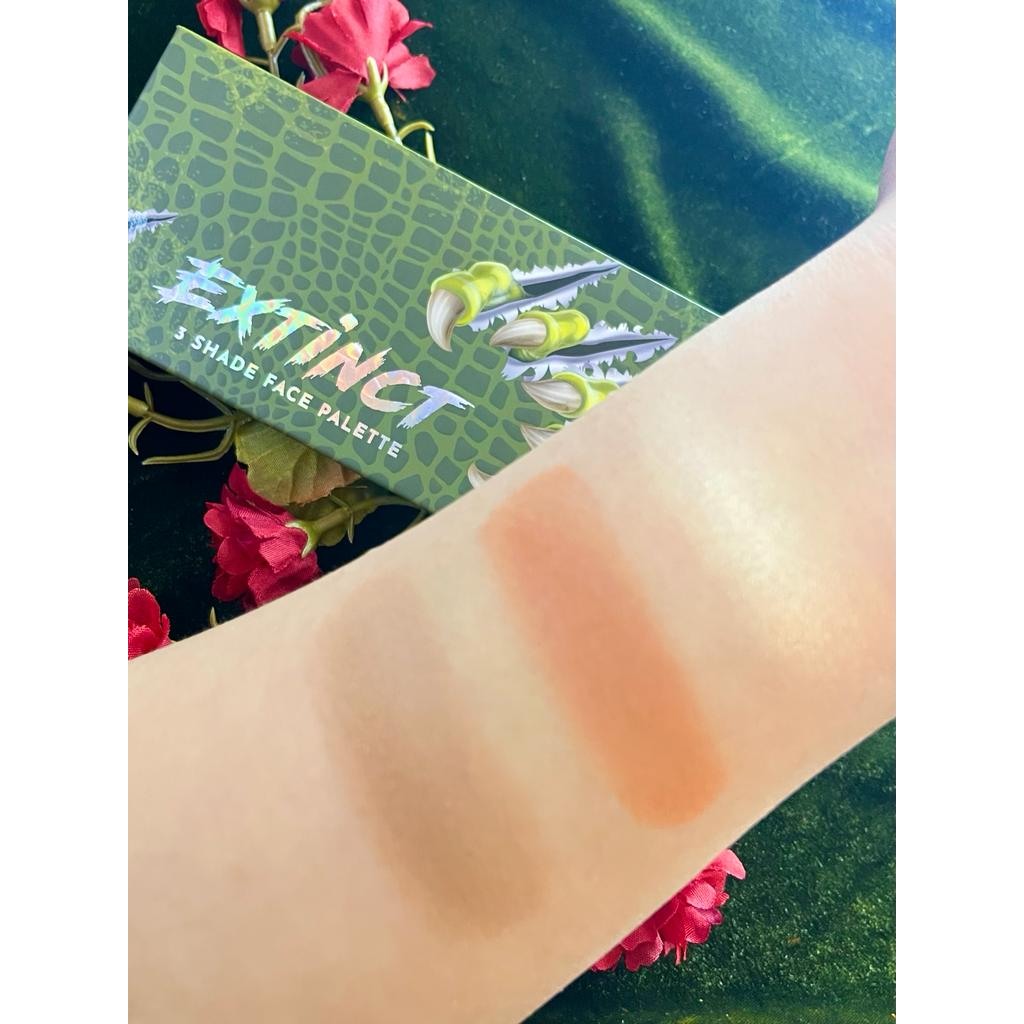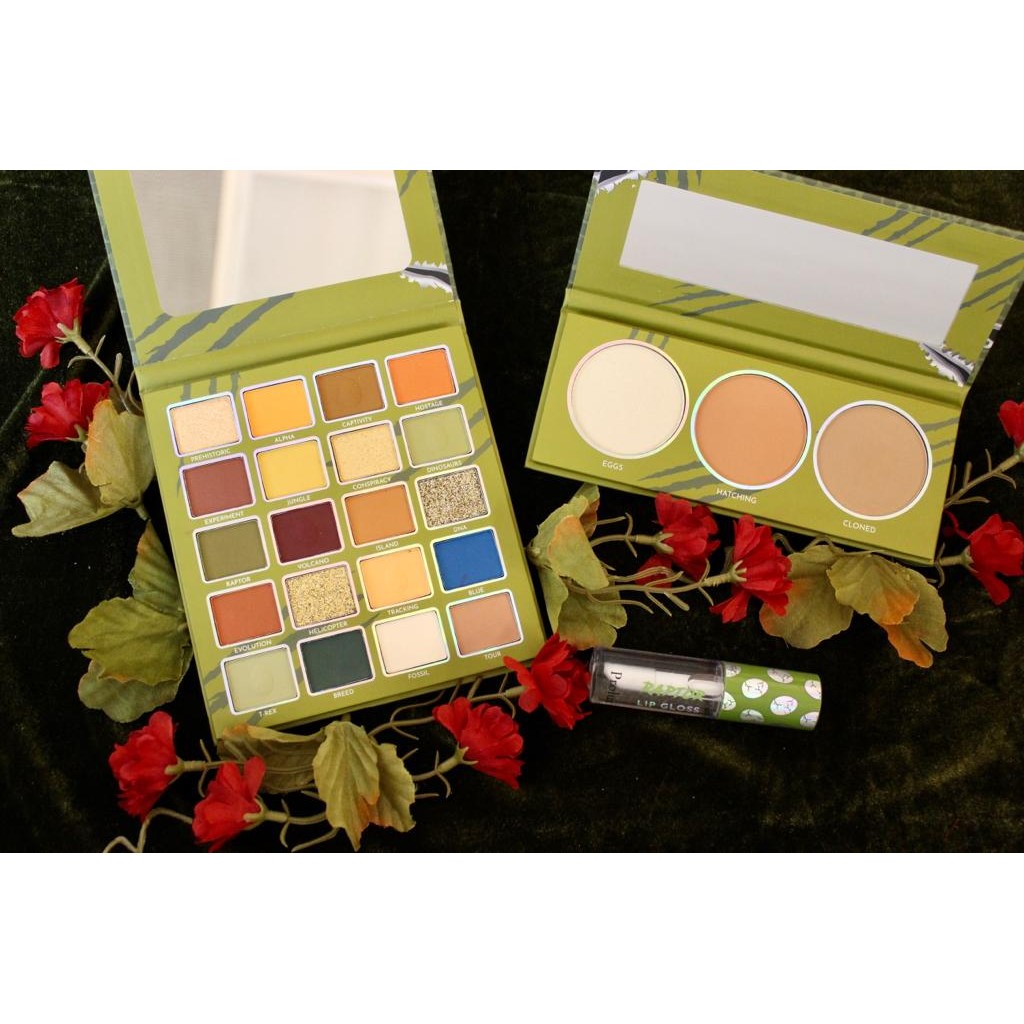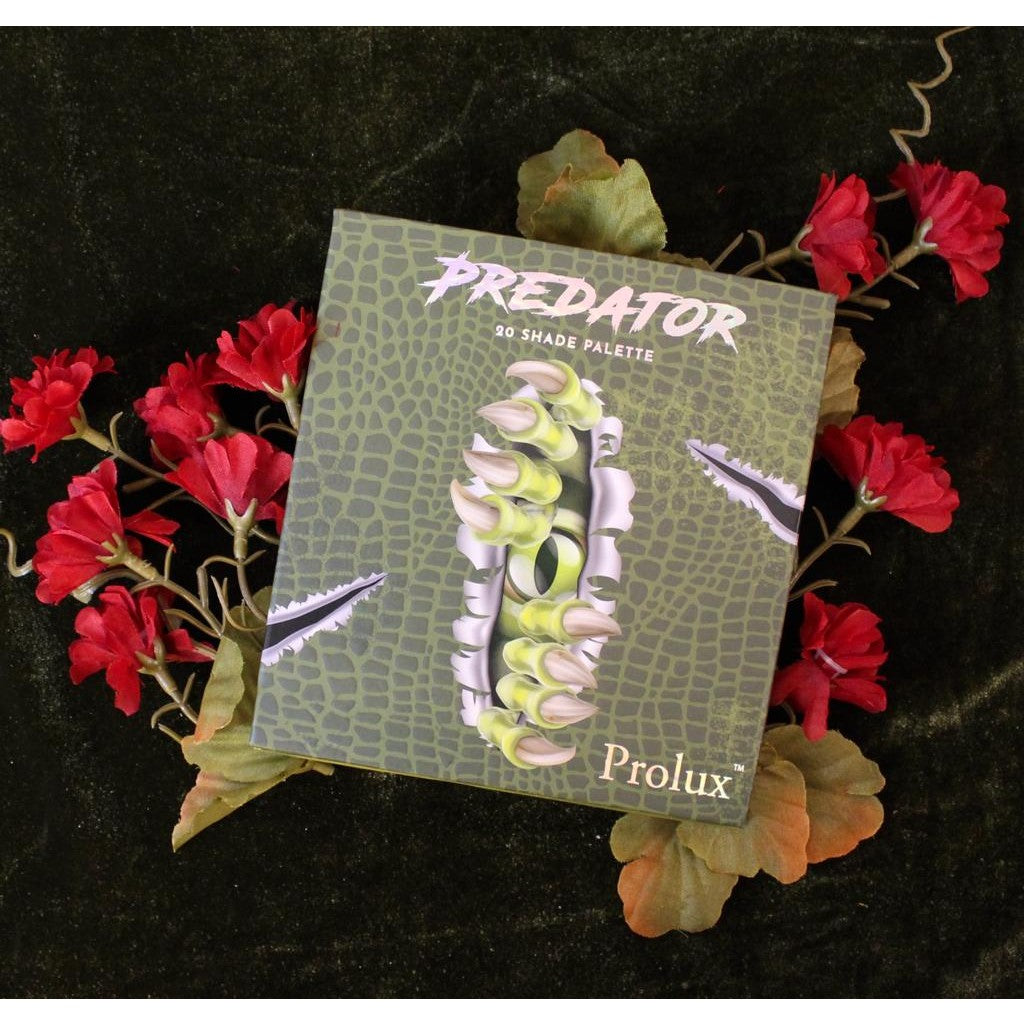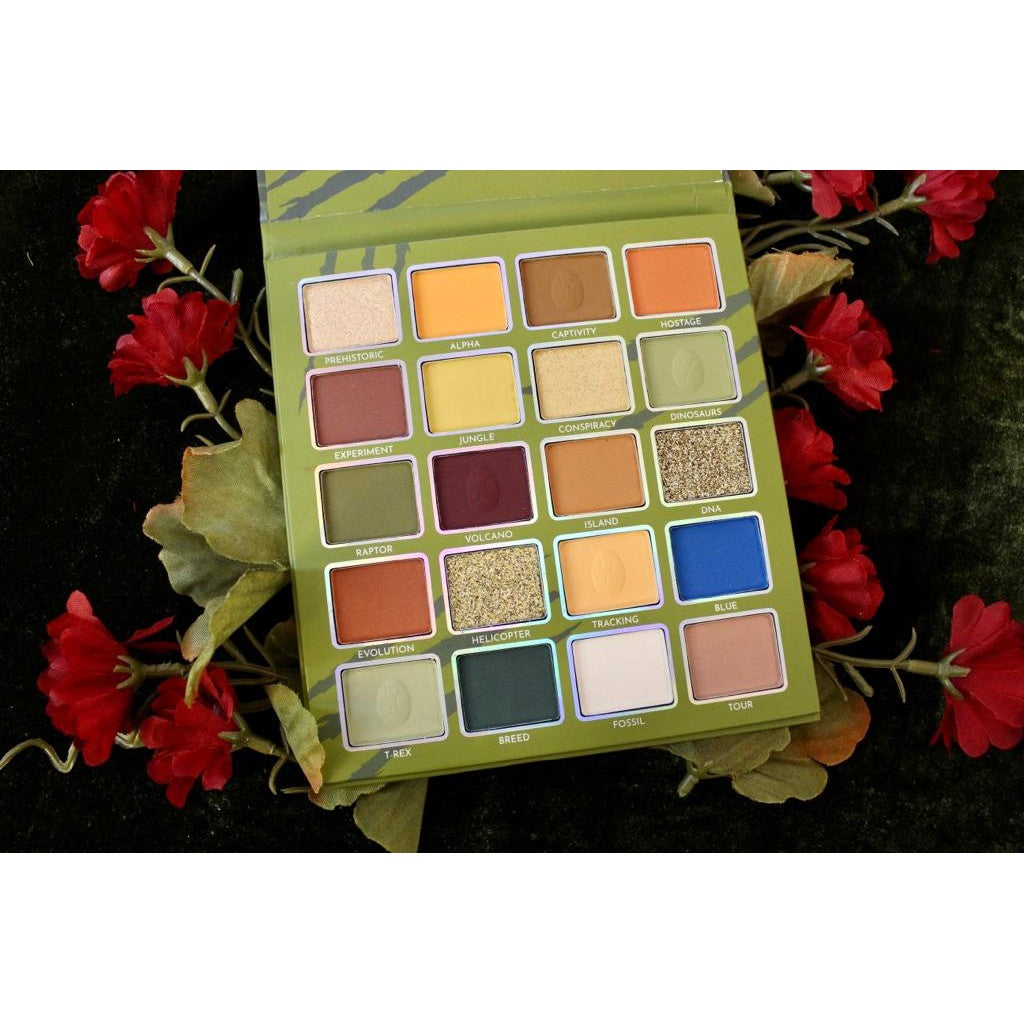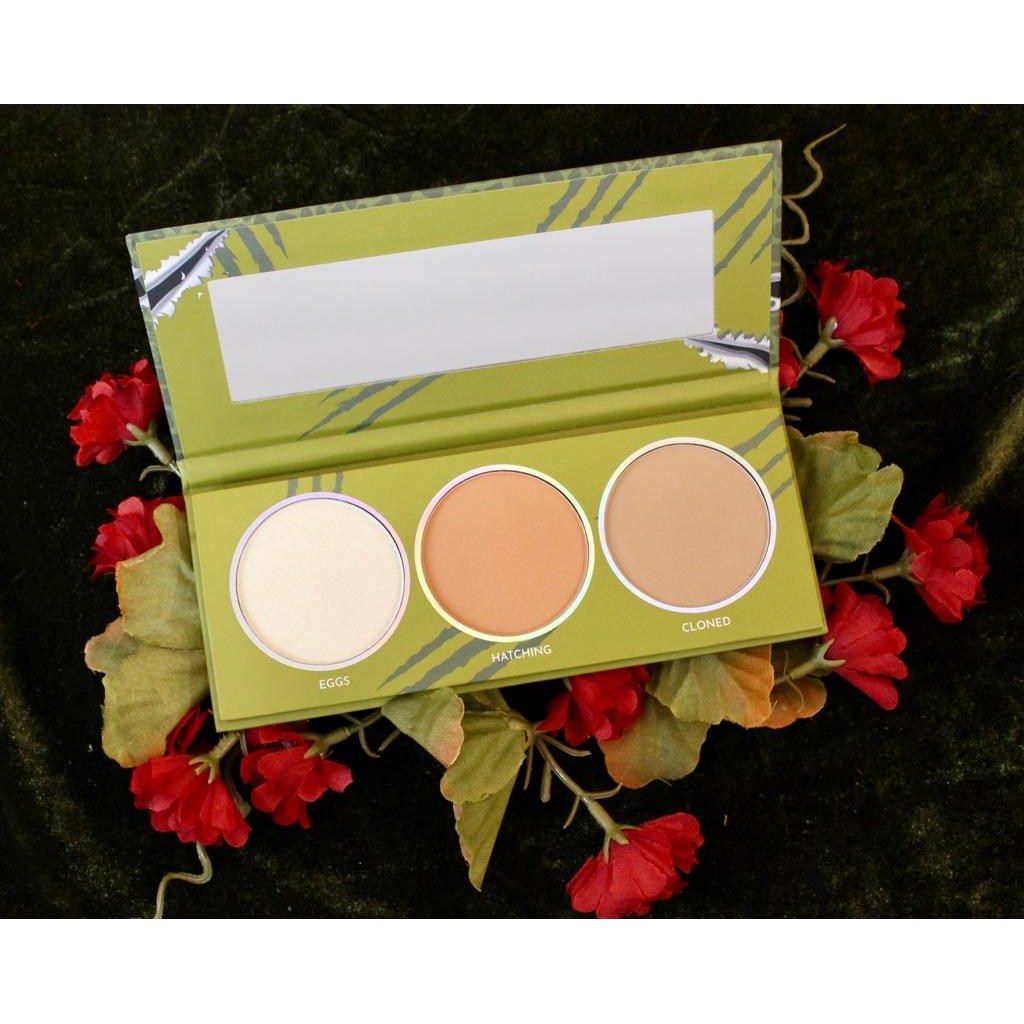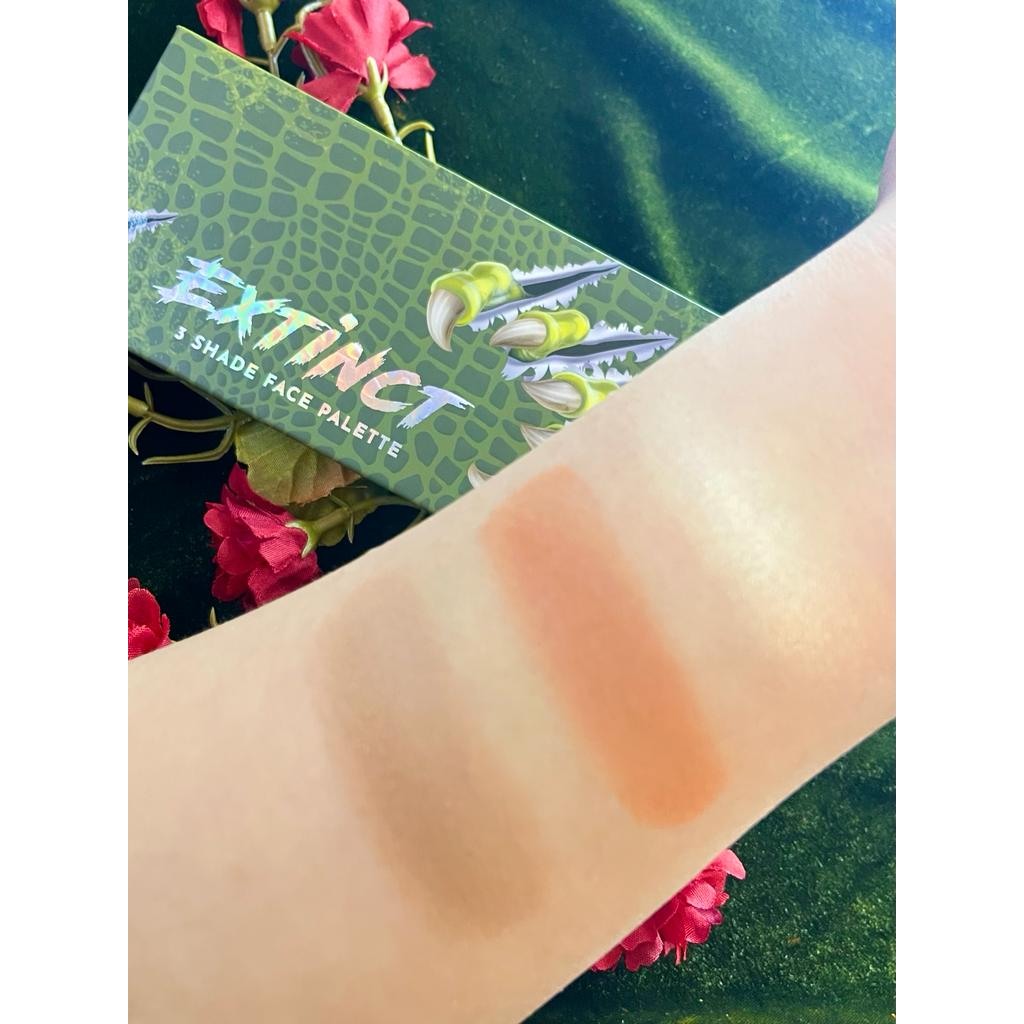 PREHISTORIC COLLECTION
Introducing the Prolux Prehistoric Collection - Unleash the Ancient Beauty!
Predator Eyeshadow Palette:

A captivating combination of neutral tones and bold, vibrant colors.
Versatile selection of matte, shimmer, and glitter finishes for endless eye looks.
High pigmentation ensures intense color payoff and long-lasting wear.
Create both subtle day looks and dramatic evening styles with ease.
Explore your creativity and experiment with various eye makeup techniques.

Extinct Face Palette:

The ultimate all-in-one face palette for a sculpted and radiant complexion.
Includes a bronzer to add depth and warmth, perfectly defining your features.
A flattering blush to give your cheeks a healthy, natural flush of color.
A mesmerizing highlighter to illuminate and accentuate your best features.
Effortlessly blend and build the colors to achieve your desired level of intensity.

Raptor Lip Gloss:

Embrace a sleek and glossy pout with the Raptor Lip Gloss.
Applies clear, allowing you to layer it over your favorite lipsticks for added shine.
Non-sticky formula ensures a comfortable wear all day long.
Moisturizing properties keep your lips soft and supple.
Enhance your natural lip color or wear it alone for a chic and glossy look.
The Prolux Prehistoric Collection takes inspiration from the primeval beauty of ancient times. Each product in this collection is meticulously crafted to bring out your inner predator, allowing you to unleash your wildest makeup fantasies. Whether you want to create a fierce and daring look or go for a more subtle and elegant appearance, this collection has everything you need to make a statement.
Join us in embarking on this prehistoric beauty journey and discover the power of these amazing products. With the Predator Eyeshadow Palette's rich and varied shades, the Extinct Face Palette's sculpting magic, and the alluring Raptor Lip Gloss, you'll be ready to conquer the world with your unique style.
Experience the allure of the Prolux Prehistoric Collection and awaken the beauty within you!