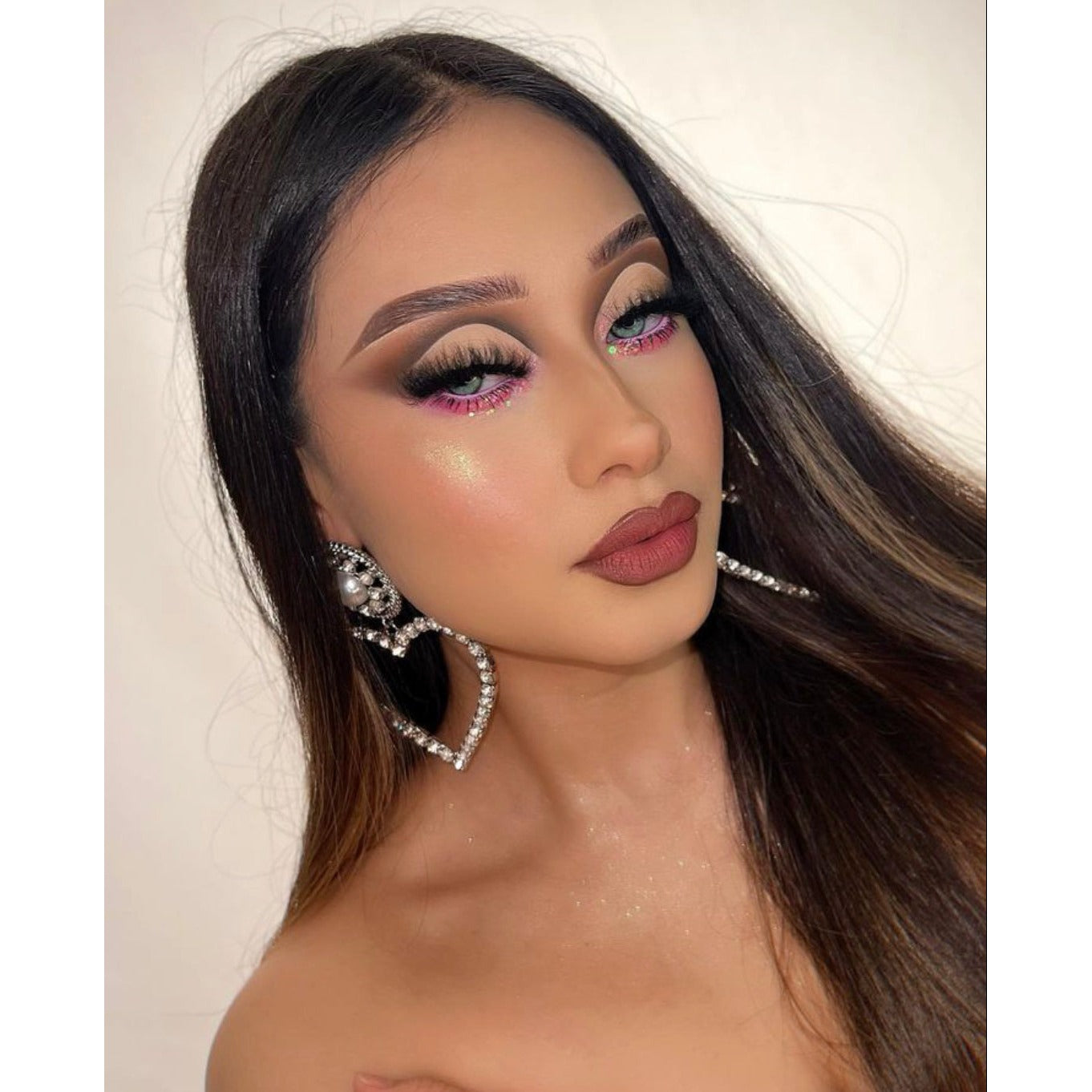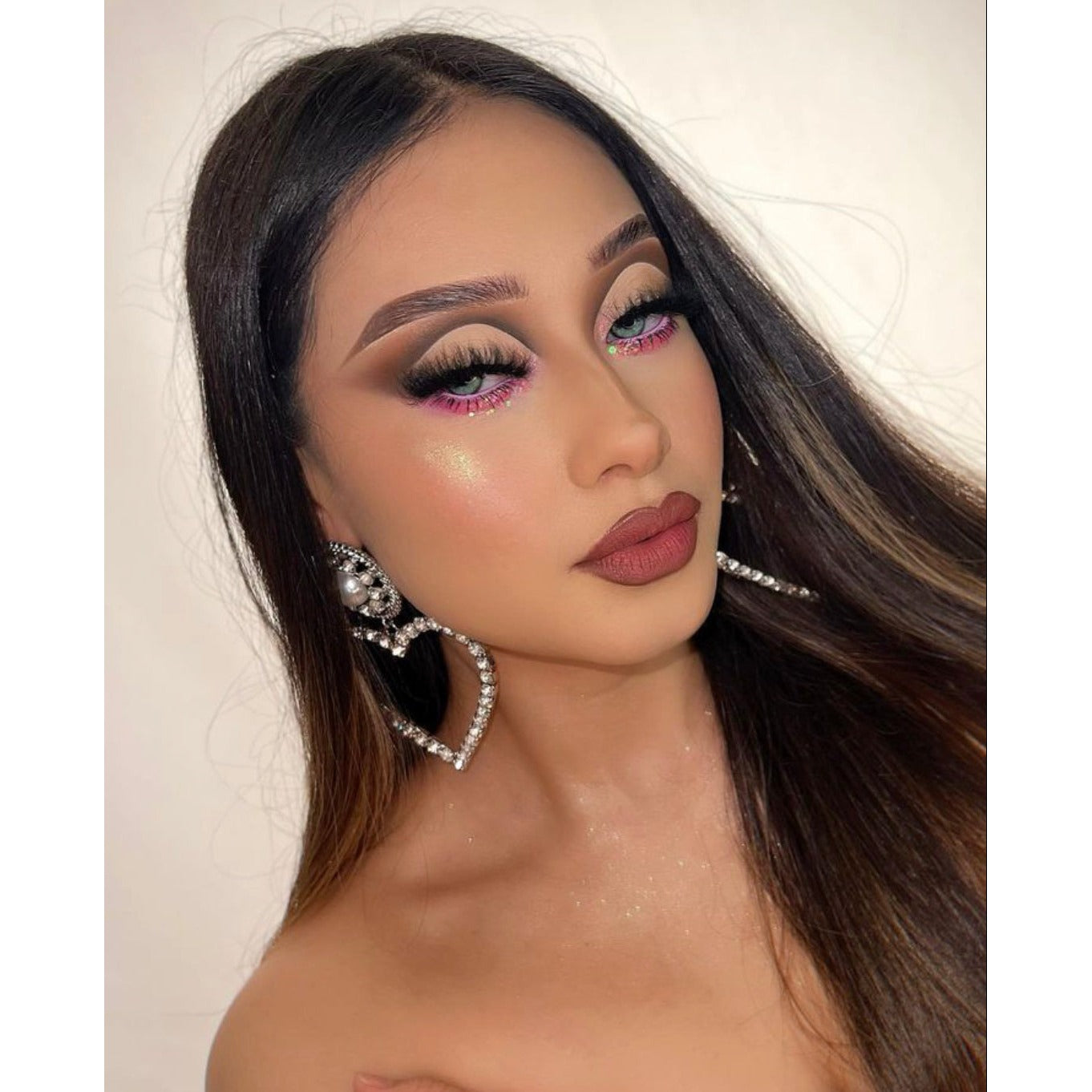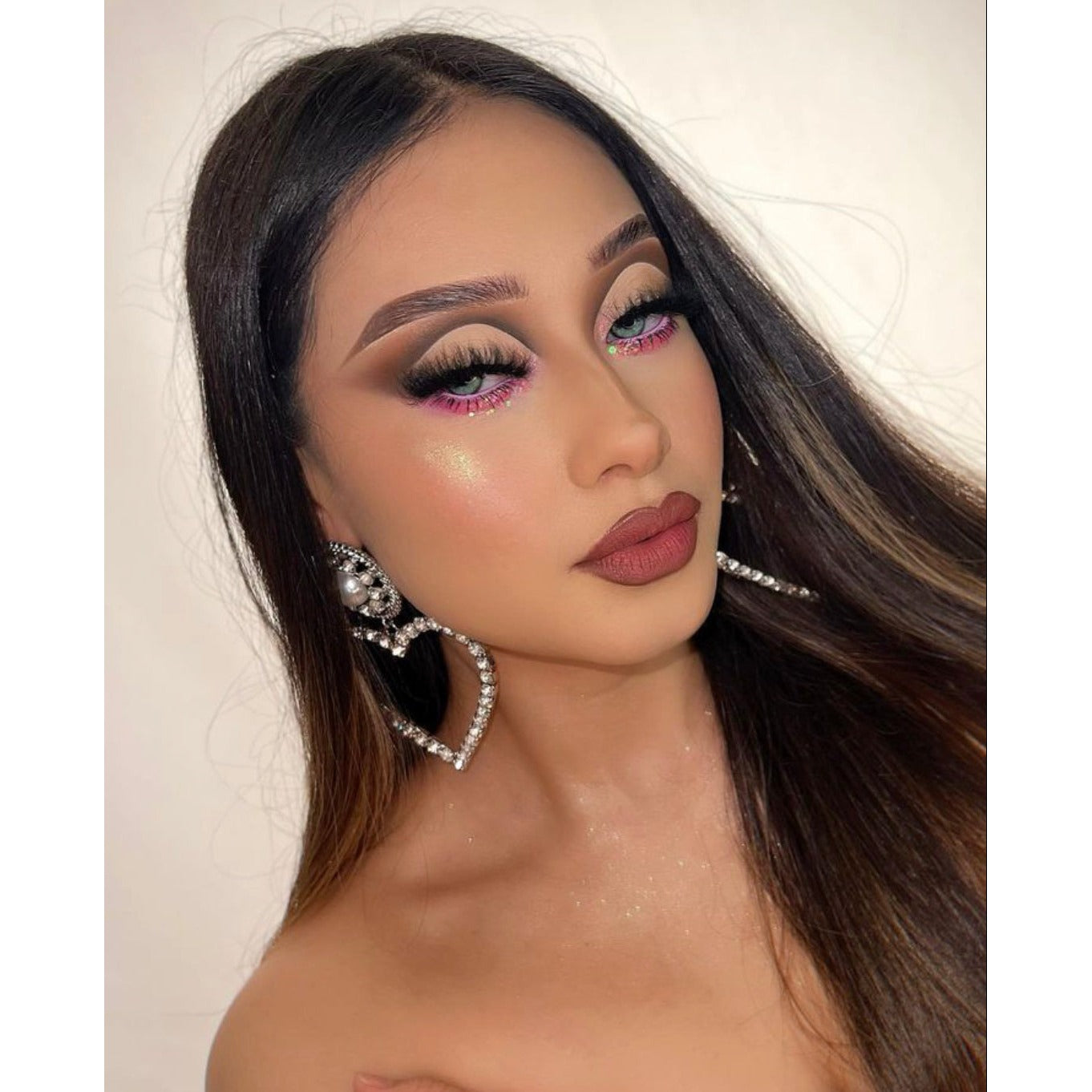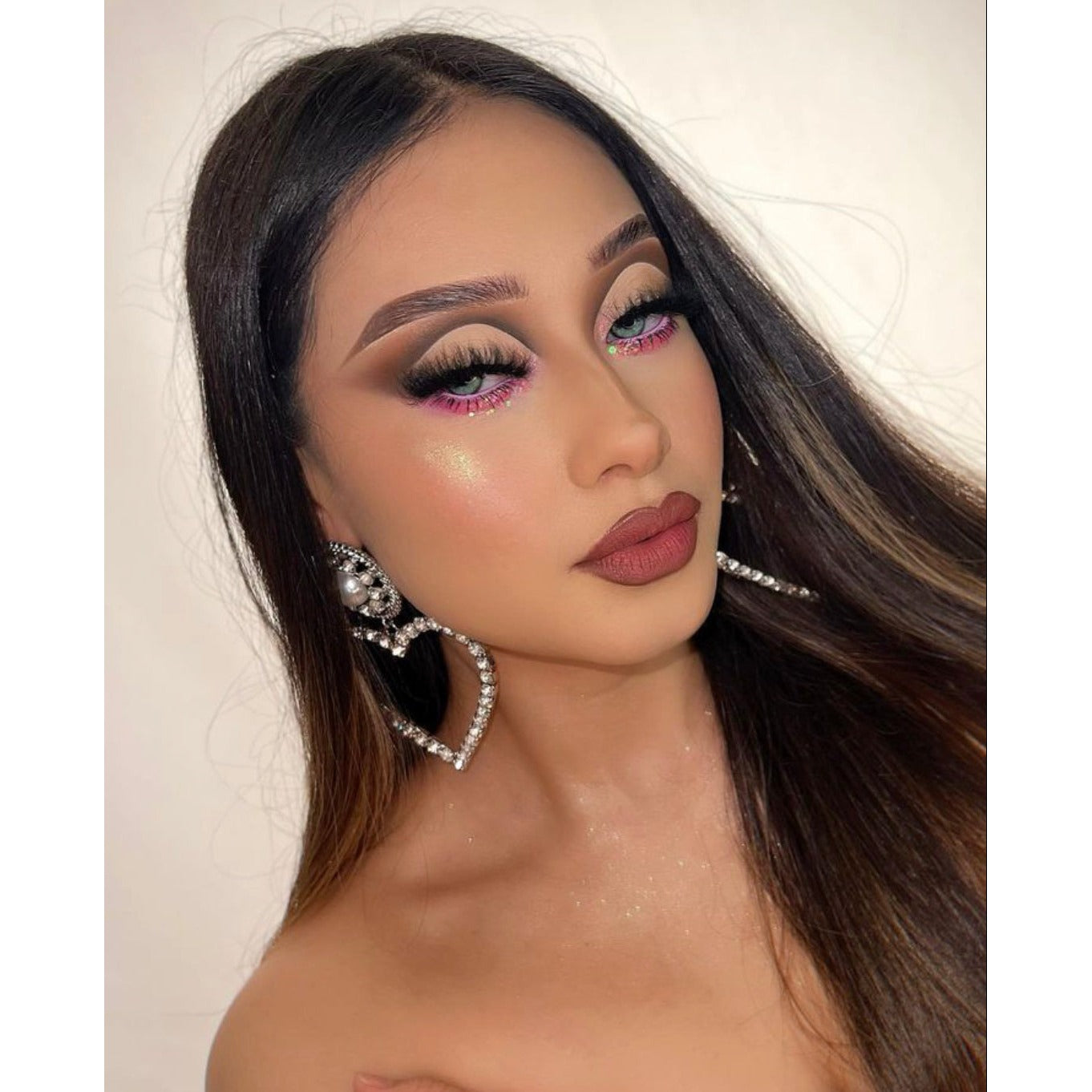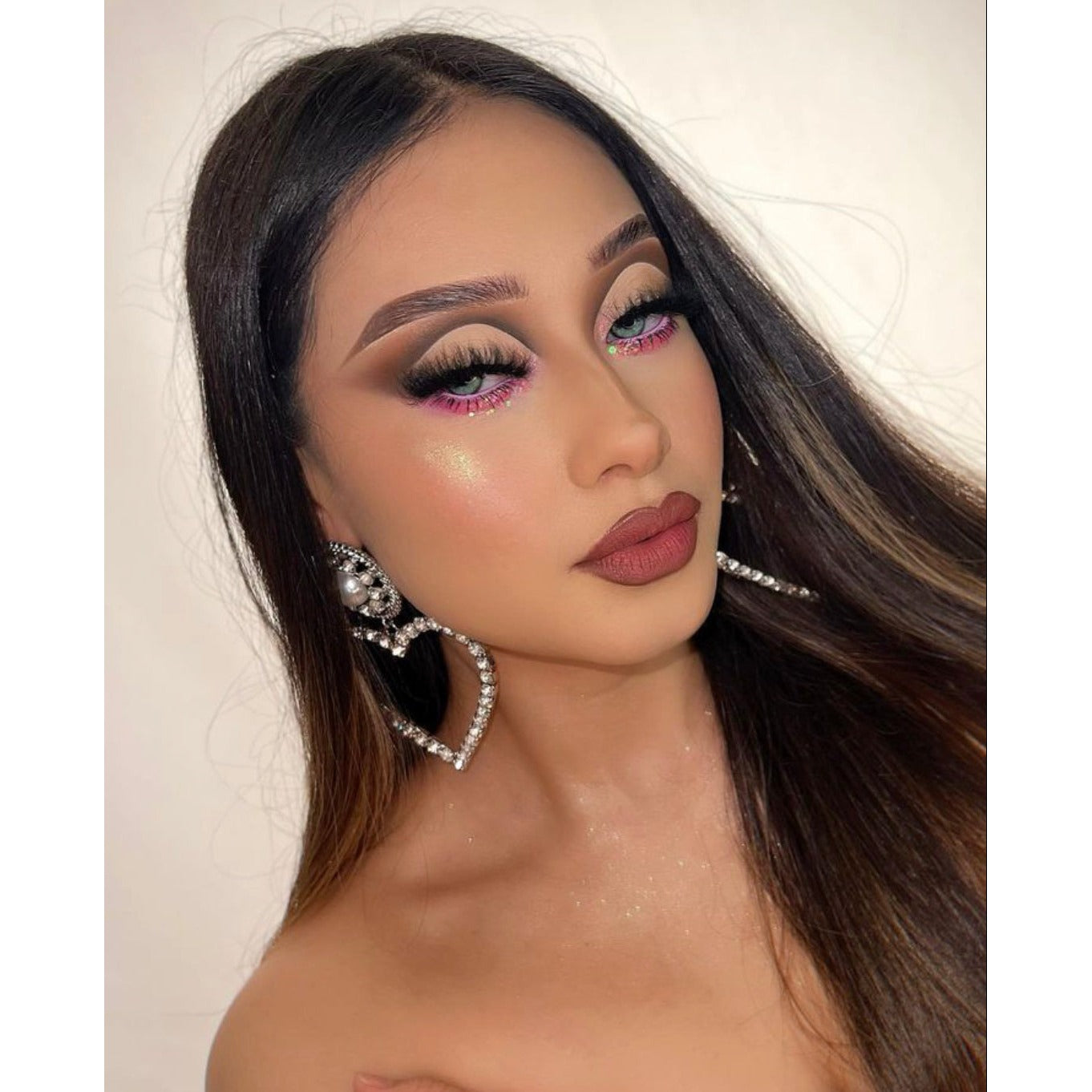 PINK WONDERLAND EYESHADOW PALETTE
Introducing the Prolux Pink Wonderland Eyeshadow Palette - your ticket to a magical world of captivating beauty. This exquisite palette features 15 shades of both matte and shimmer eyeshadows, thoughtfully curated with a blend of neutral and enchanting pink tones. Embrace the versatility of the Pink Wonderland Palette, as it empowers you to create a variety of looks, from chic everyday styles to dazzling and glamorous eye looks.
Key Features:
15 Mesmerizing Shades: The Pink Wonderland Eyeshadow Palette boasts a captivating selection of 15 shades, designed to cater to all your eye makeup desires.

Matte and Shimmer Finishes: Enjoy the best of both worlds with a variety of matte and shimmer shades, adding depth and dimension to your eye looks.

Neutral and Pink Tones: The palette combines versatile neutral shades with delightful pink tones, offering endless possibilities to bring your visions to life.

Everyday Elegance: Achieve understated and elegant everyday looks with the neutral shades, perfect for any occasion or setting.

Glamorous Eye Looks: Elevate your eye makeup game with the enchanting pink tones, allowing you to dazzle with glamour and sophistication.

High Pigmentation: Each eyeshadow in the palette is highly pigmented, delivering intense color payoff for mesmerizing and eye-catching effects.

Seamless Blending: The smooth and blendable formula allows for easy application, ensuring seamless transitions between shades.

Suitable for All Skin Tones: The versatile shades complement a wide range of skin tones, enhancing every unique complexion.

Professional Results: Whether you're a makeup enthusiast or a professional artist, the Pink Wonderland Palette guarantees impeccable and stunning results.

Travel-Friendly Design: The sleek and compact design of the palette makes it the perfect companion for on-the-go touch-ups and travel adventures.
Step into the enchanting world of the Prolux Pink Wonderland Eyeshadow Palette, where elegance meets allure. Whether you're embracing the beauty of everyday simplicity or unleashing the magic of glamorous eye looks, this palette empowers you to express your individuality with confidence. Add it to your cart now and embark on a journey of eye makeup wonder with the Pink Wonderland Palette!