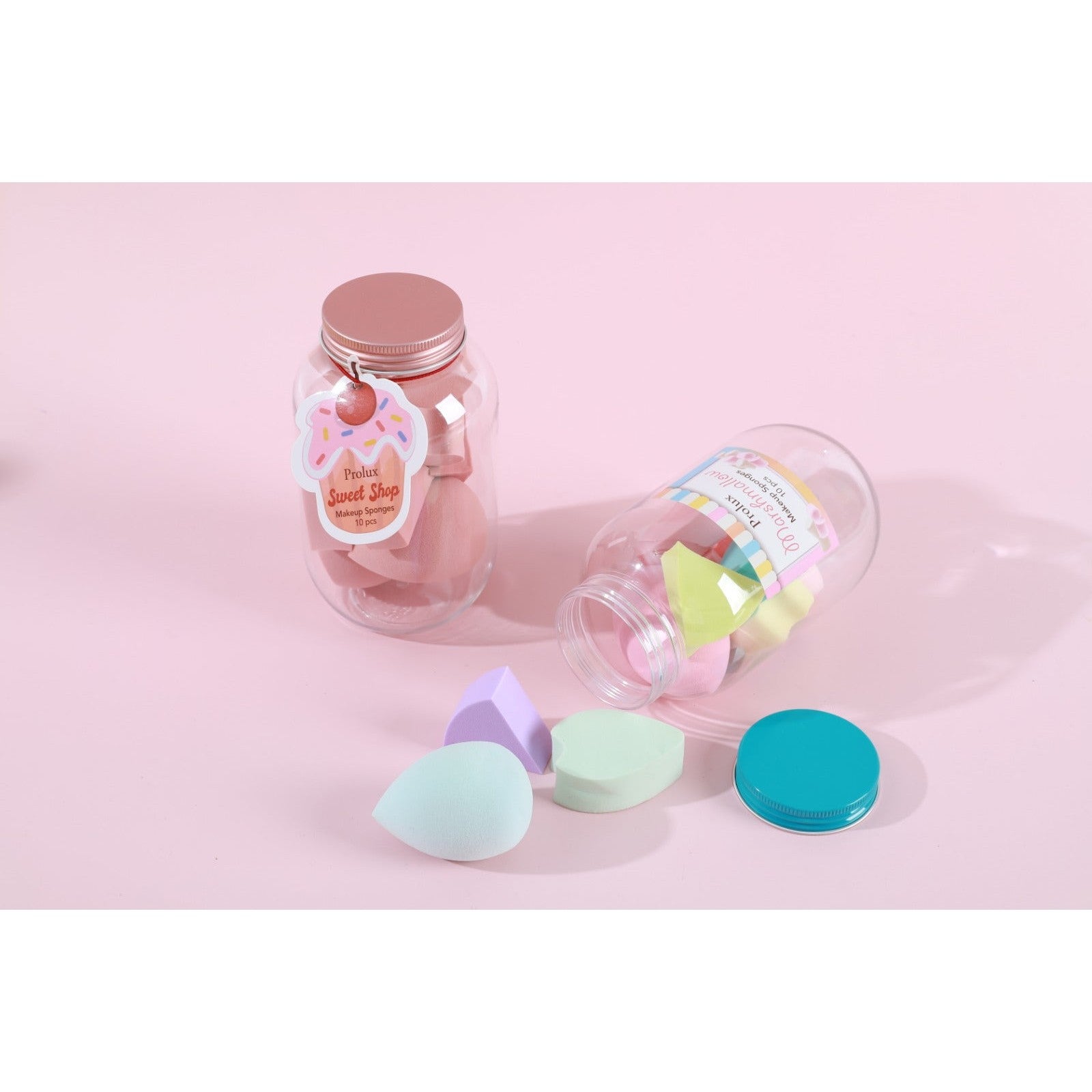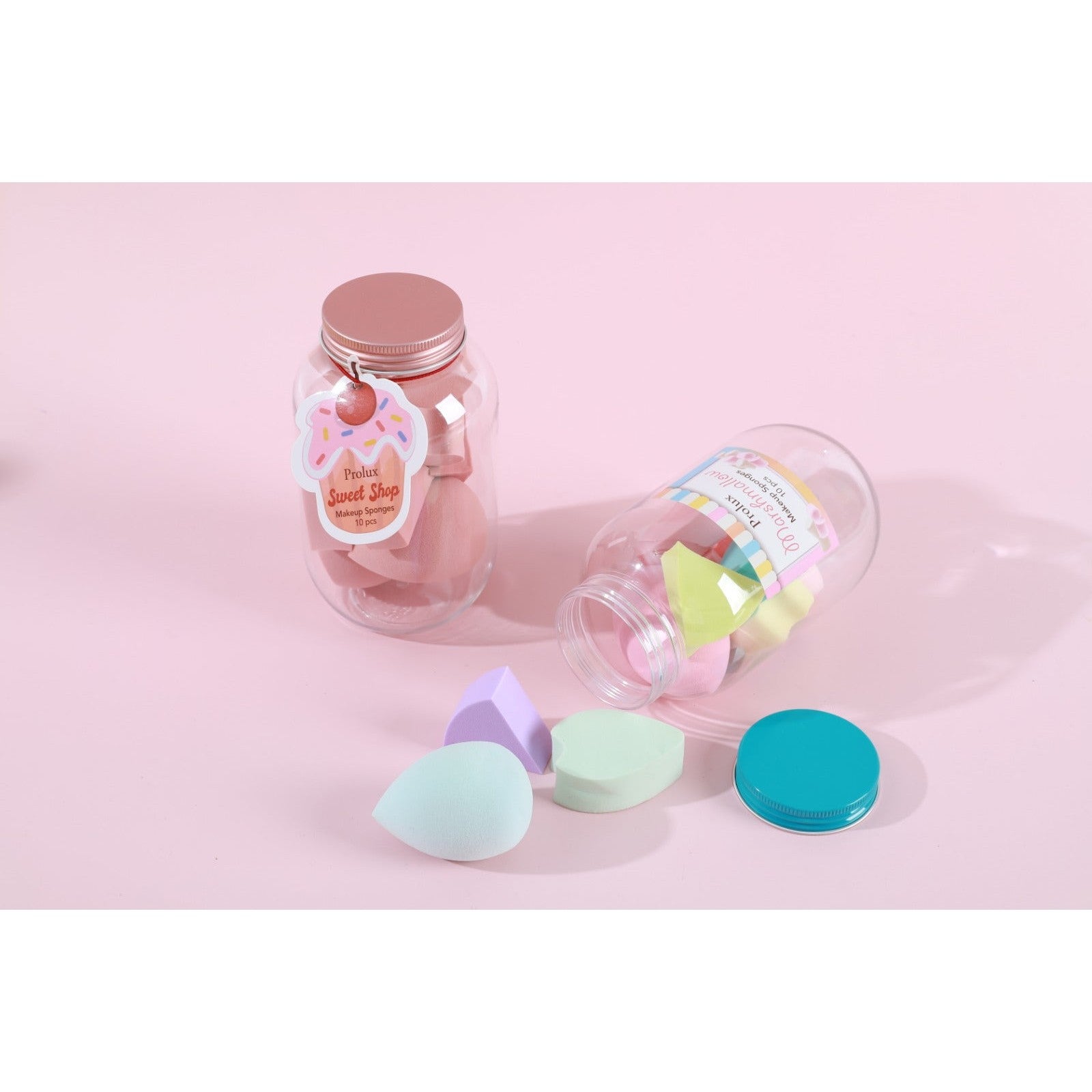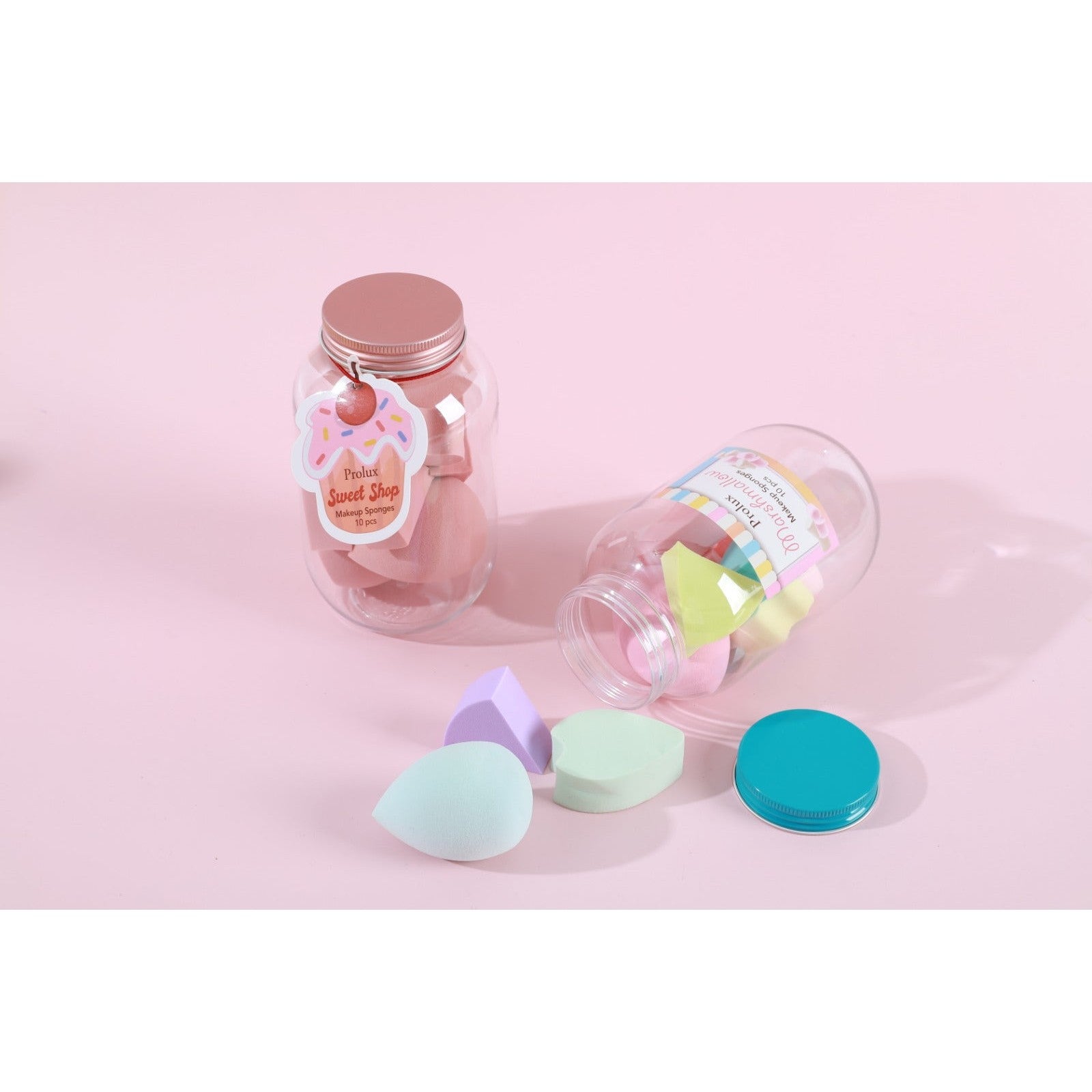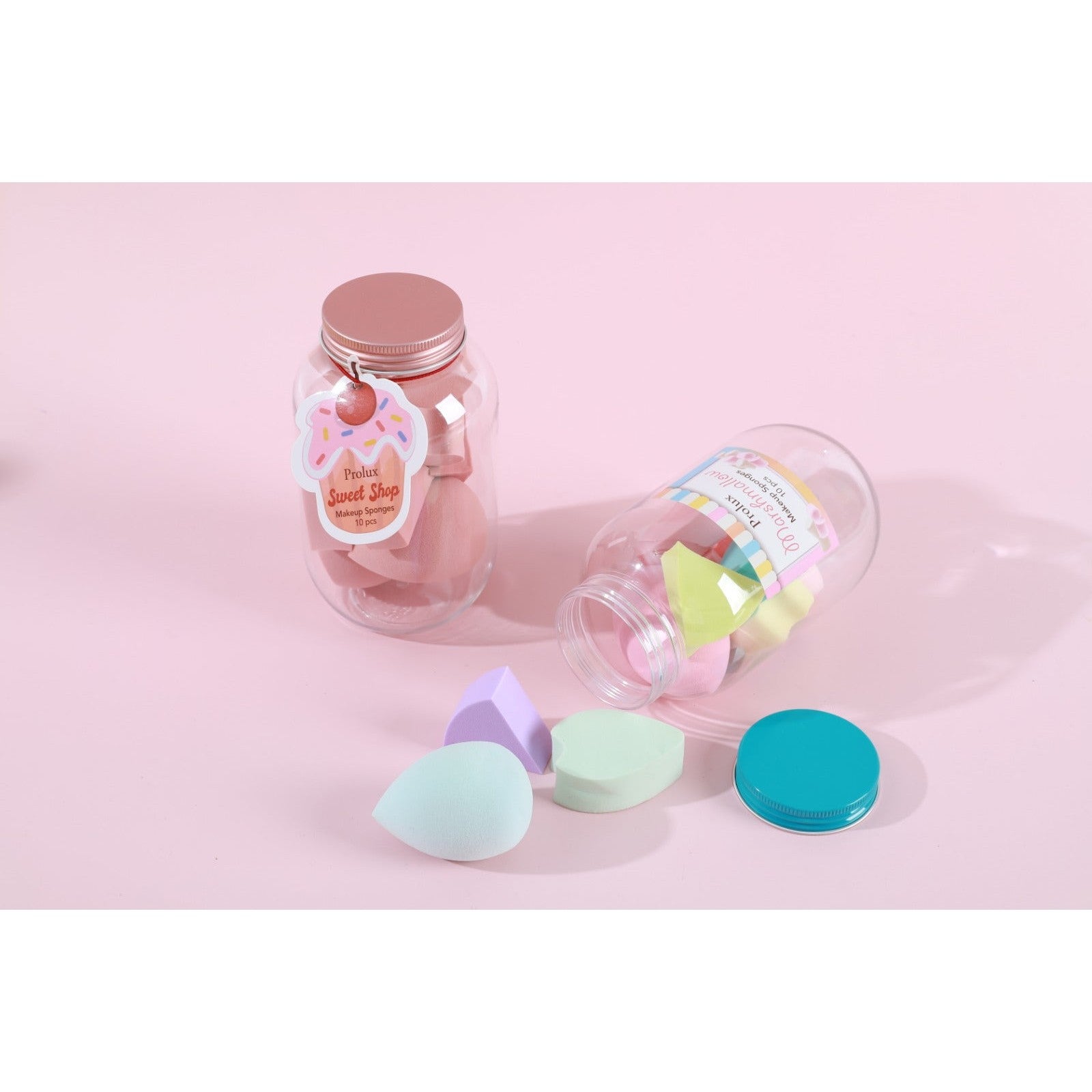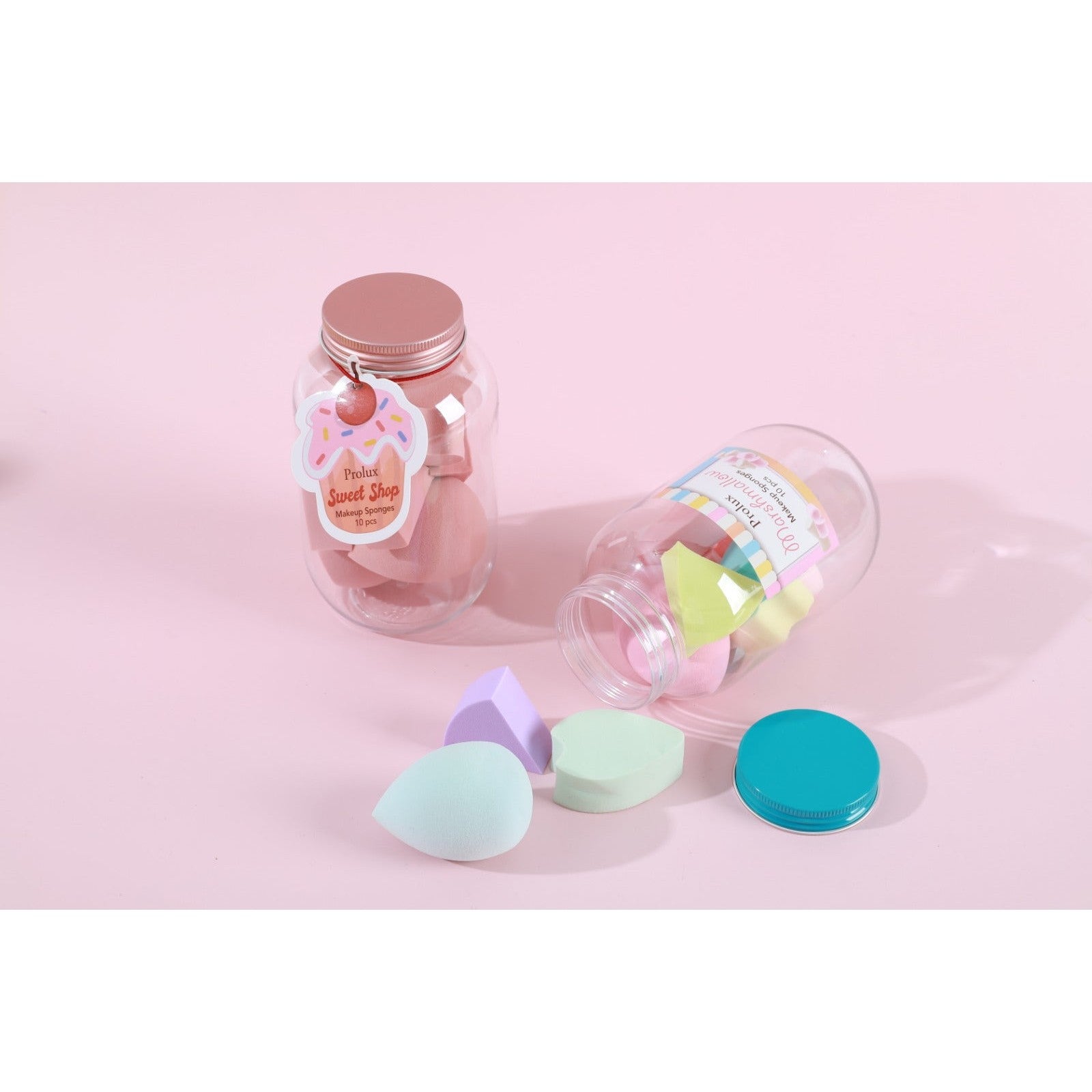 Marshmallow 10pc Makeup Sponges
Introducing the Prolux Marshmallow 10pc Makeup Sponges - your ultimate makeup tool collection for achieving a flawless and natural finish. With 10 unique pieces, you'll have all the shapes and sizes you need to flawlessly apply your makeup. The soft and bouncy texture of these sponges ensures an even distribution of makeup and concealer, leaving you with a seamless and airbrushed look. These sponges are perfect for applying setting powder in your desired areas of your face, giving you full control over your makeup application. Plus, they are easy to clean, making them a convenient and hygienic choice for your beauty routine.
Key Features:
10 Unique Pieces: The Marshmallow Makeup Sponges set includes 10 different sponges, offering a variety of shapes and sizes to cater to all your makeup needs.

Flawless Application: The soft and bouncy texture of the sponges ensures an even and smooth application of makeup and concealer, resulting in a flawless and natural finish.

Versatile Use: These sponges are suitable for applying foundation, concealer, blush, bronzer, and even setting powder, allowing you to create a wide range of makeup looks.

Setting Powder Application: The smaller sponges in the set are perfect for precisely applying setting powder to specific areas of your face, helping you achieve a long-lasting and matte finish.

Easy to Clean: Cleaning the sponges is a breeze, making them reusable and a cost-effective choice for your makeup routine.

Durable and Long-Lasting: The Prolux Marshmallow Makeup Sponges are designed to be durable and long-lasting, providing consistent performance for multiple uses.

Professional Results: Achieve professional-quality makeup application at home with the help of these high-quality makeup sponges.

Travel-Friendly: The compact and lightweight design of the sponges makes them easy to carry in your makeup bag, ideal for touch-ups on the go.
Experience the magic of flawless makeup application with the Prolux Marshmallow 10pc Makeup Sponges. With their soft and bouncy texture, versatile use, and easy cleaning, these sponges are a must-have addition to your makeup collection. Add them to your cart now and elevate your makeup game with these delightful marshmallow-like sponges!