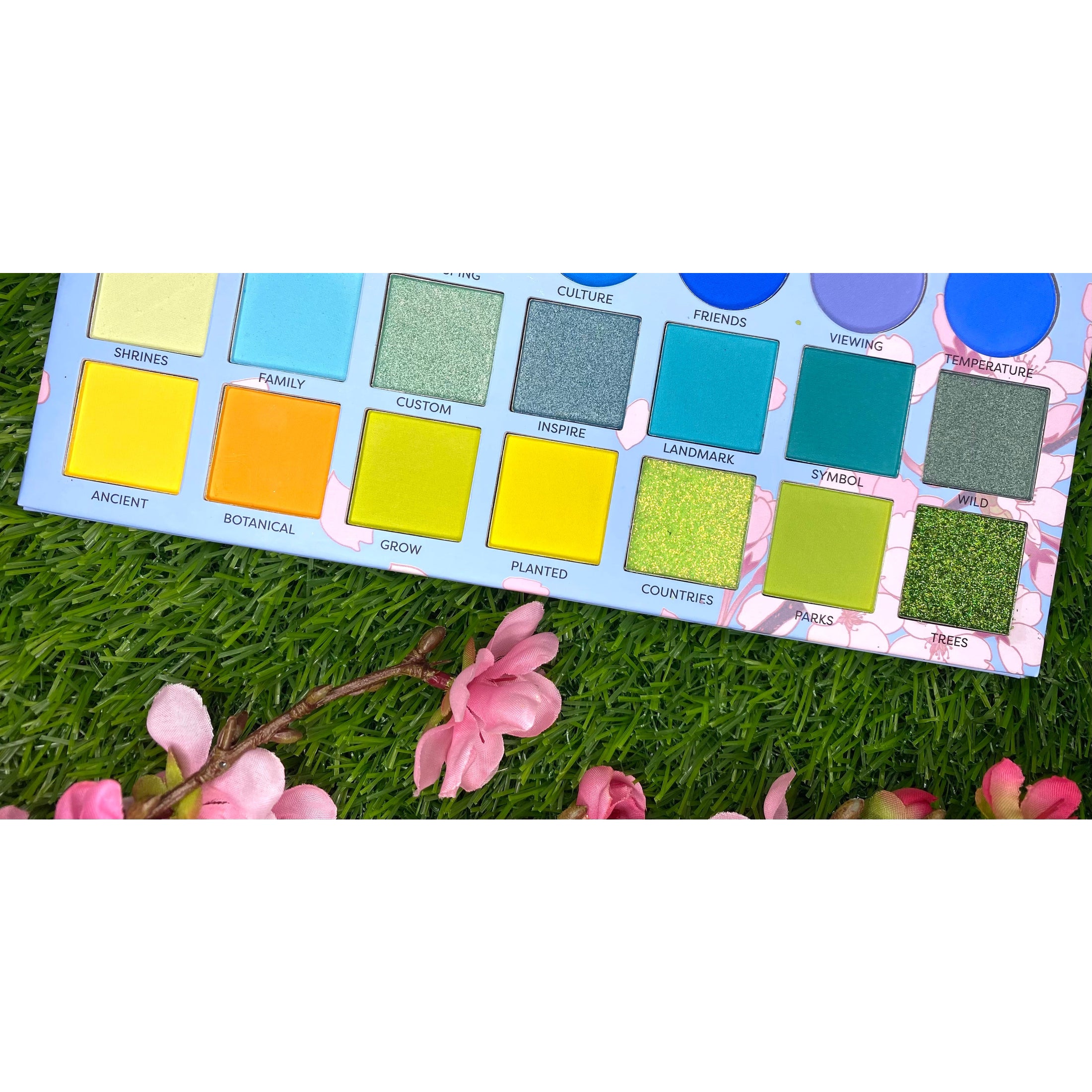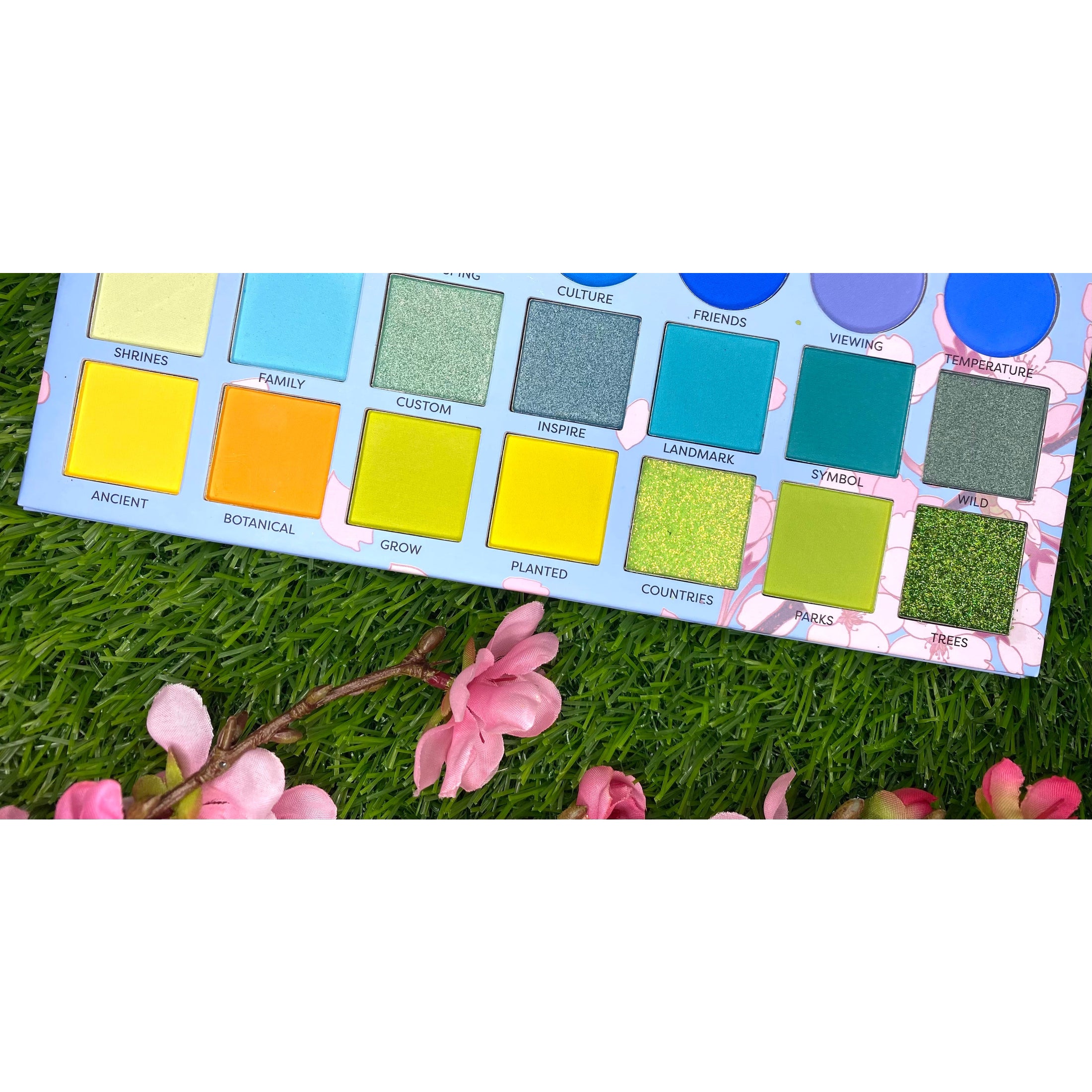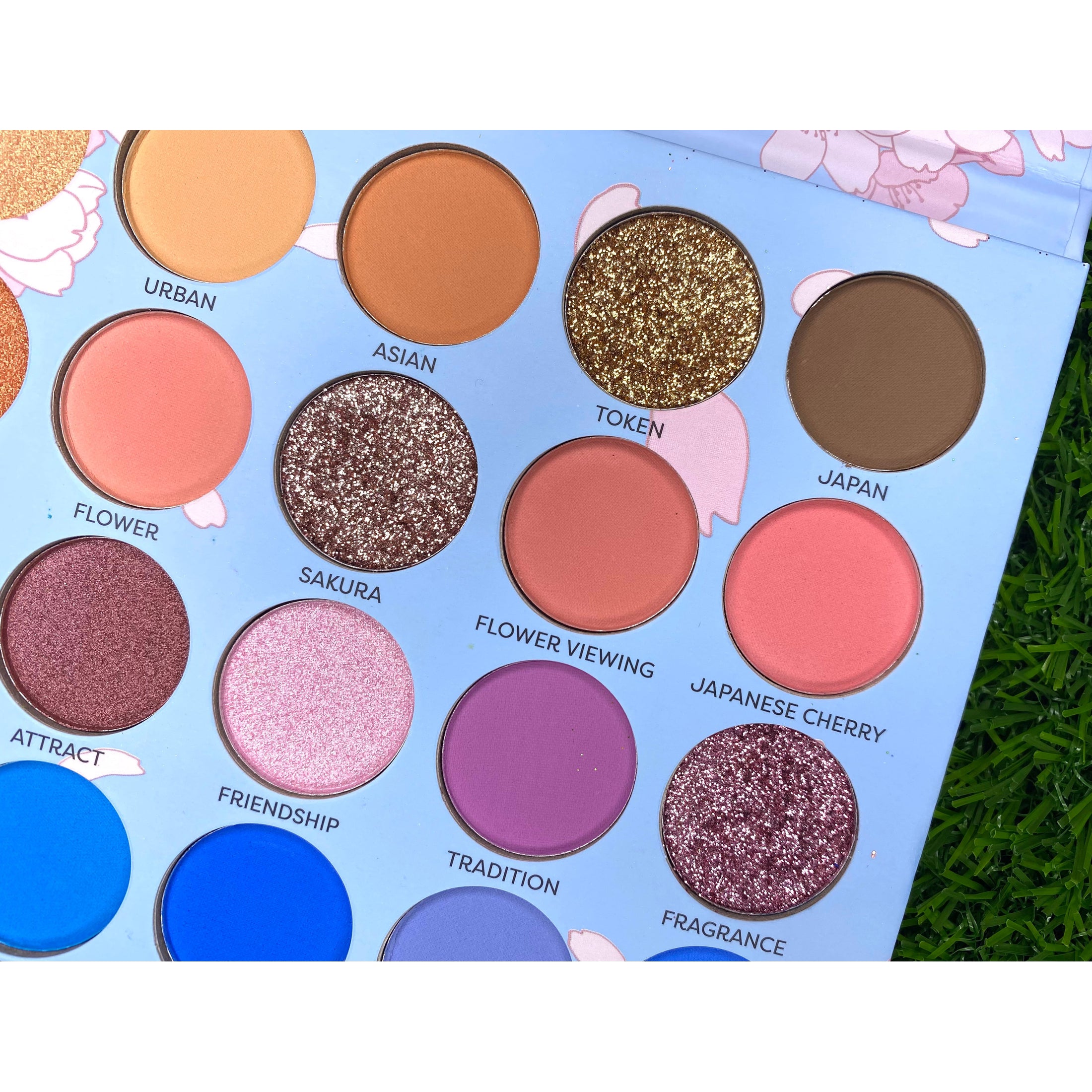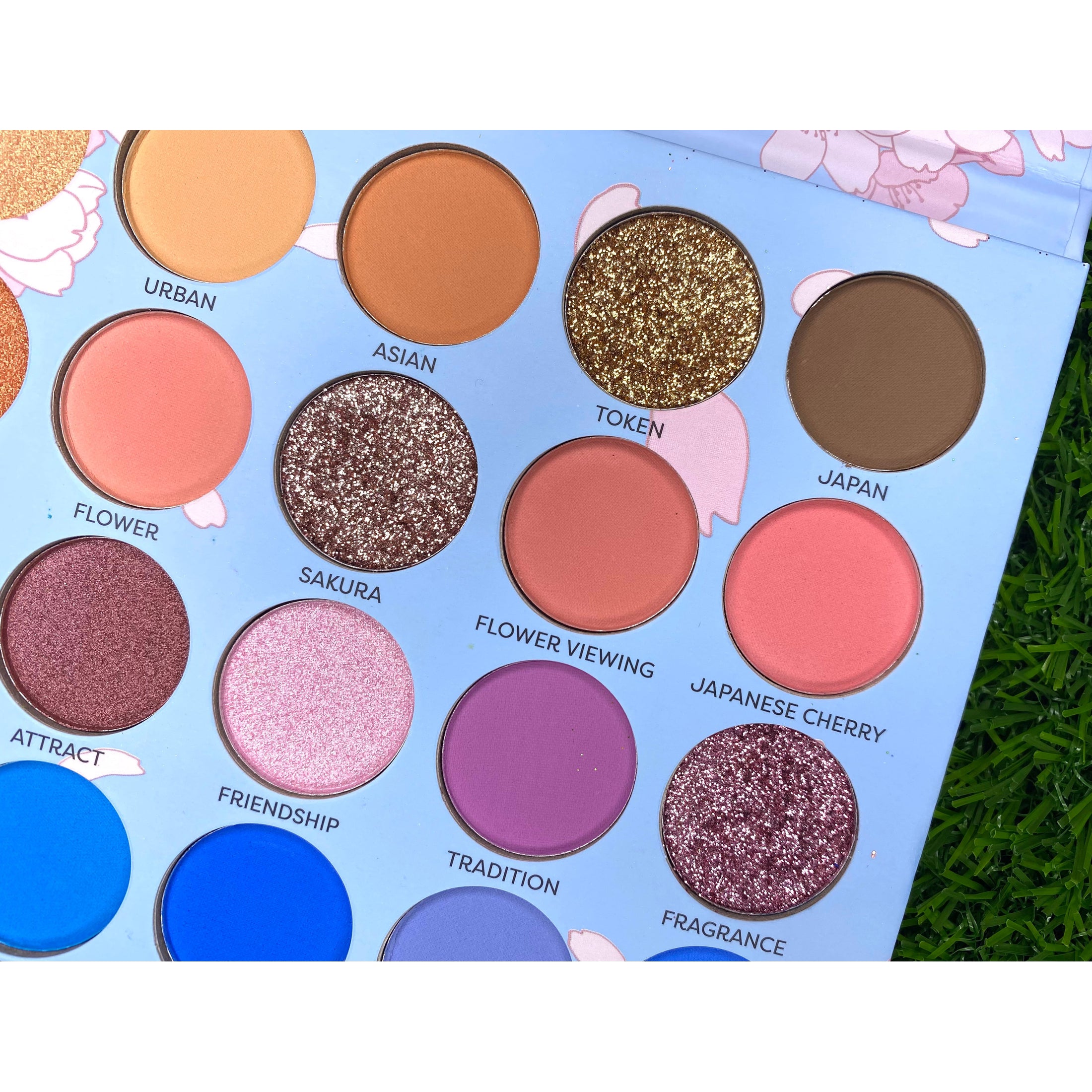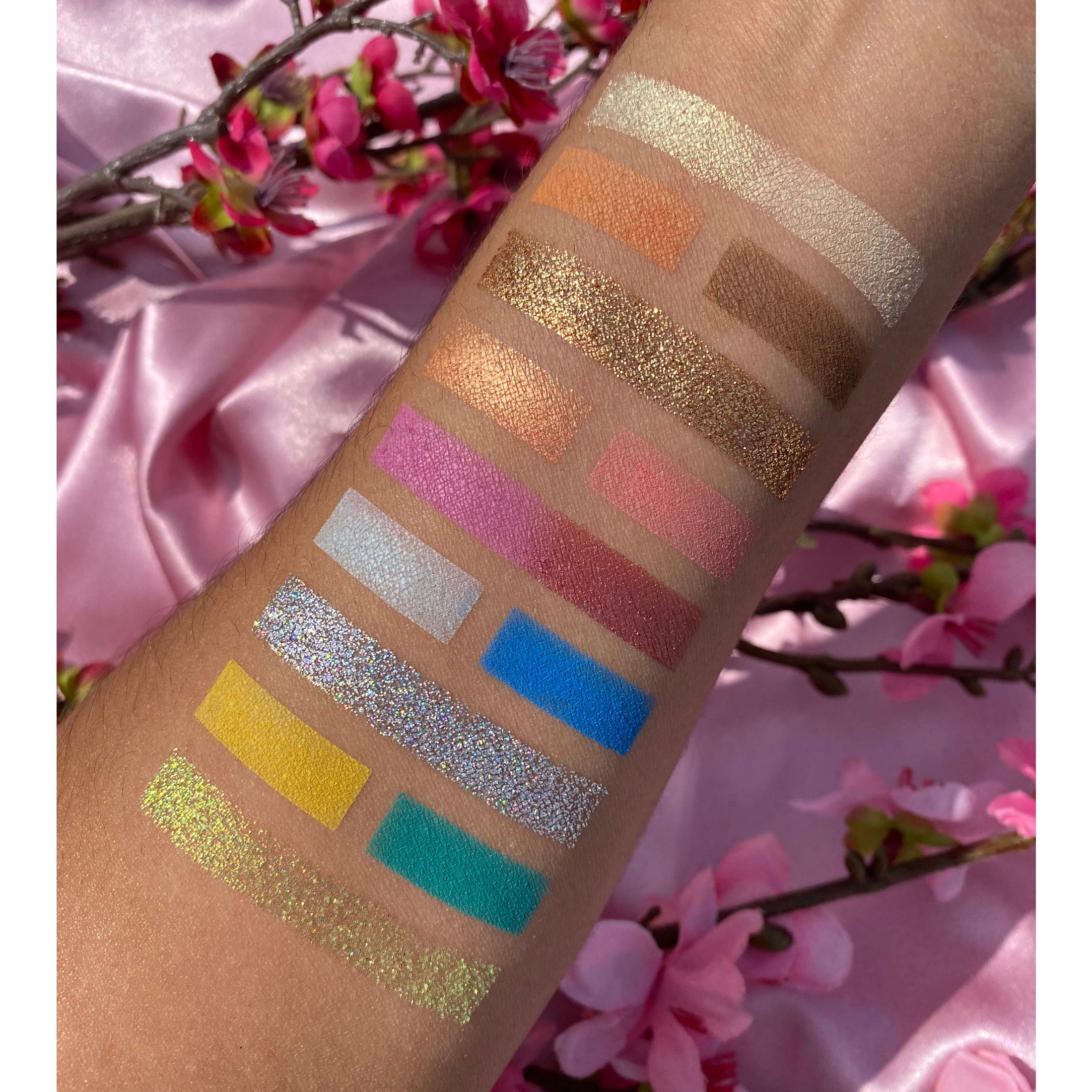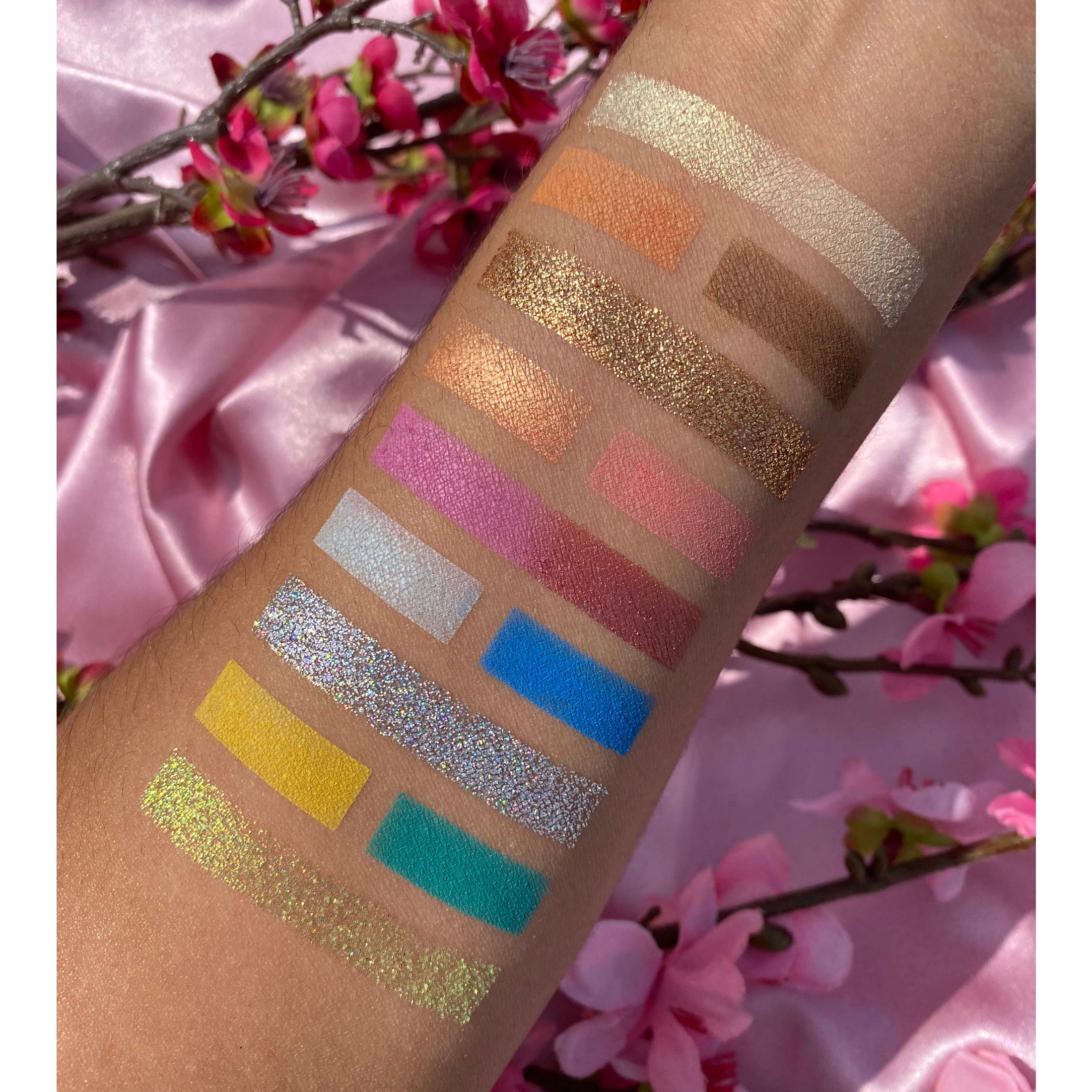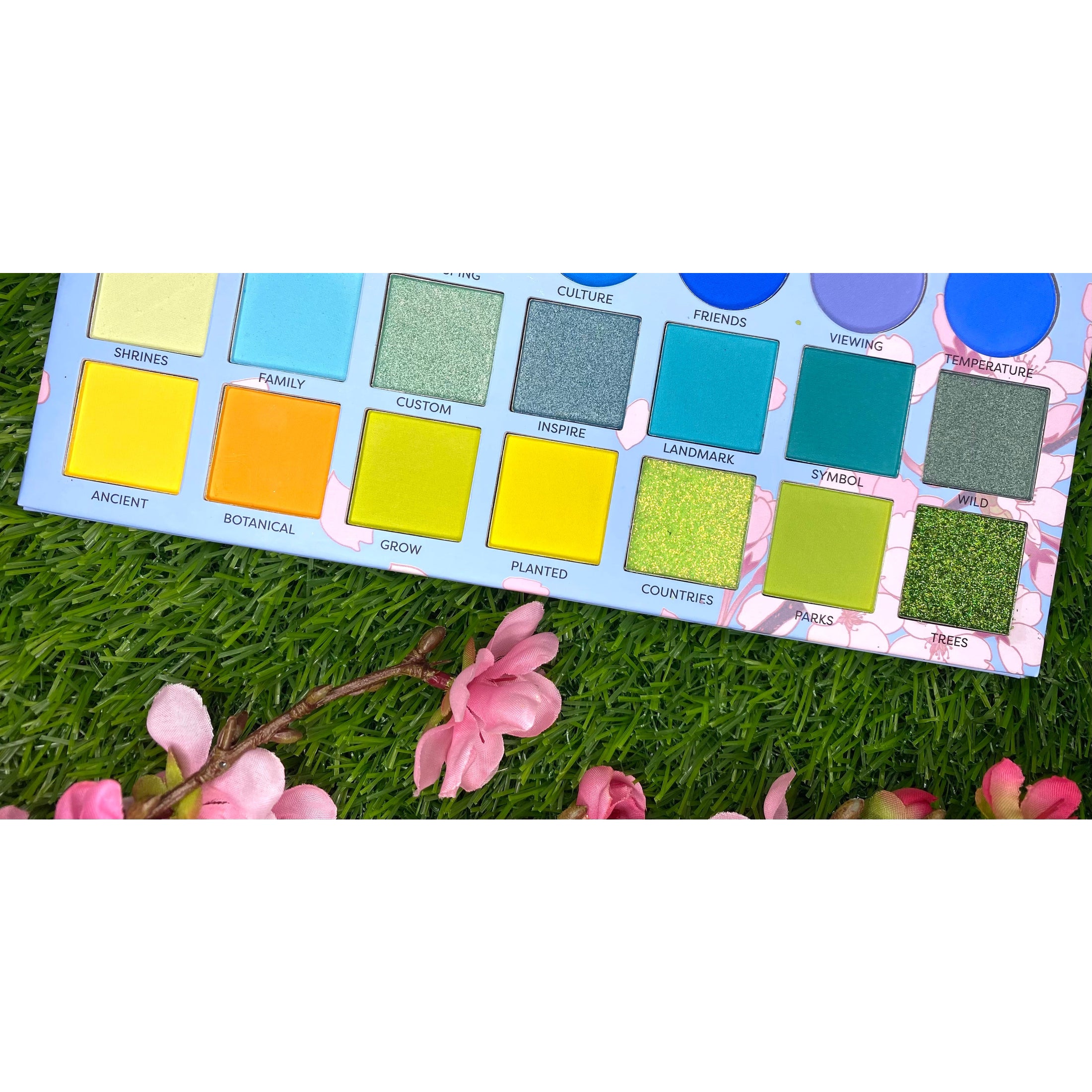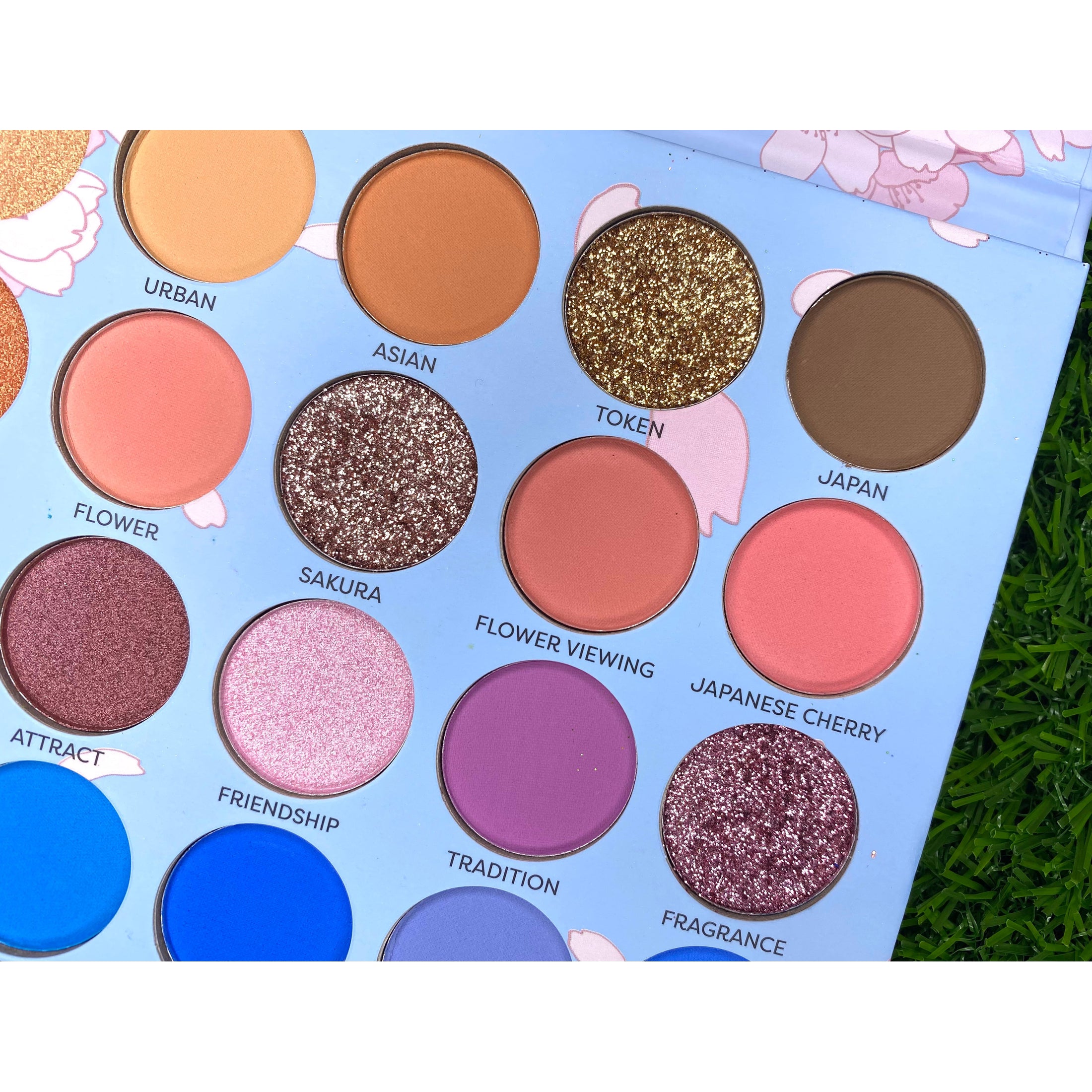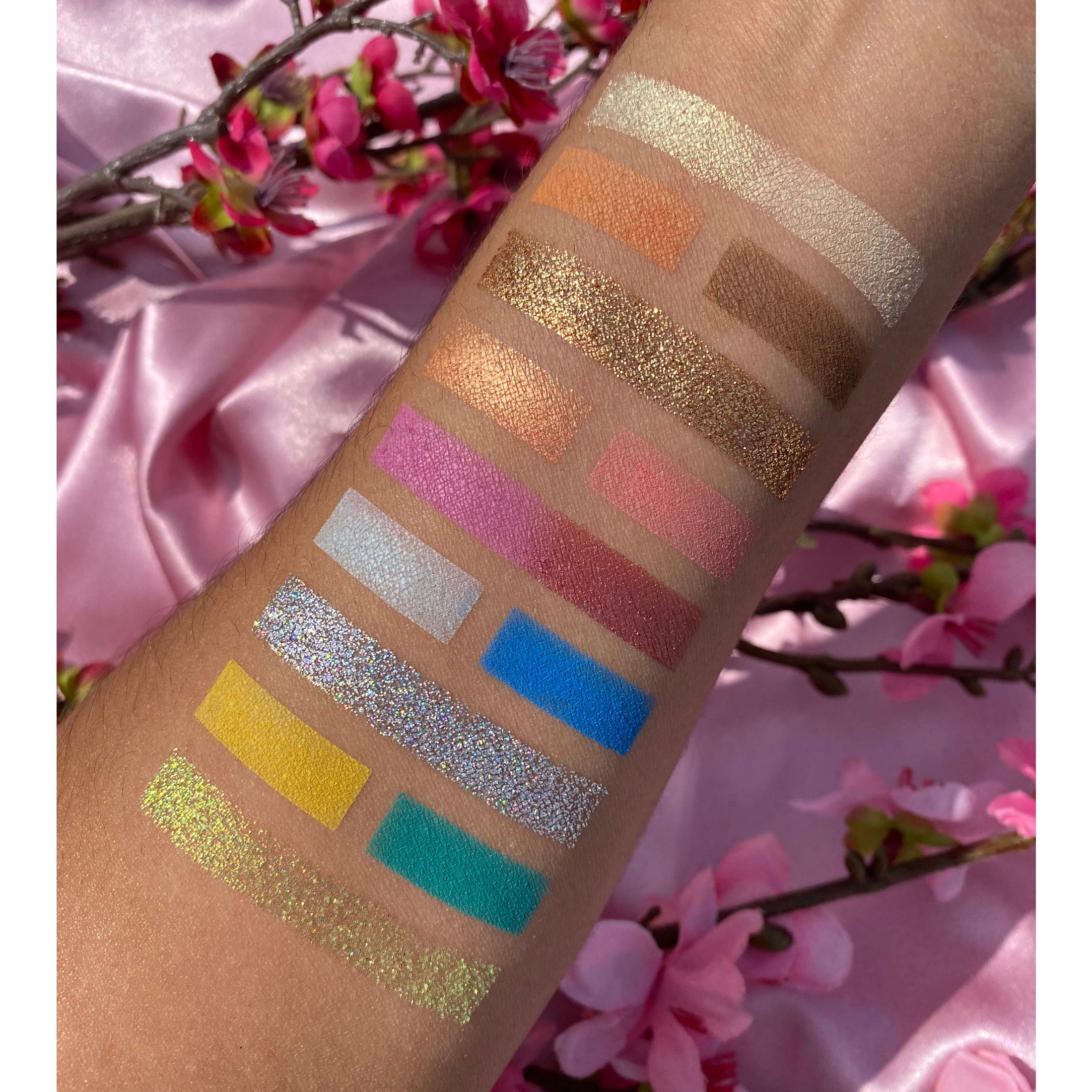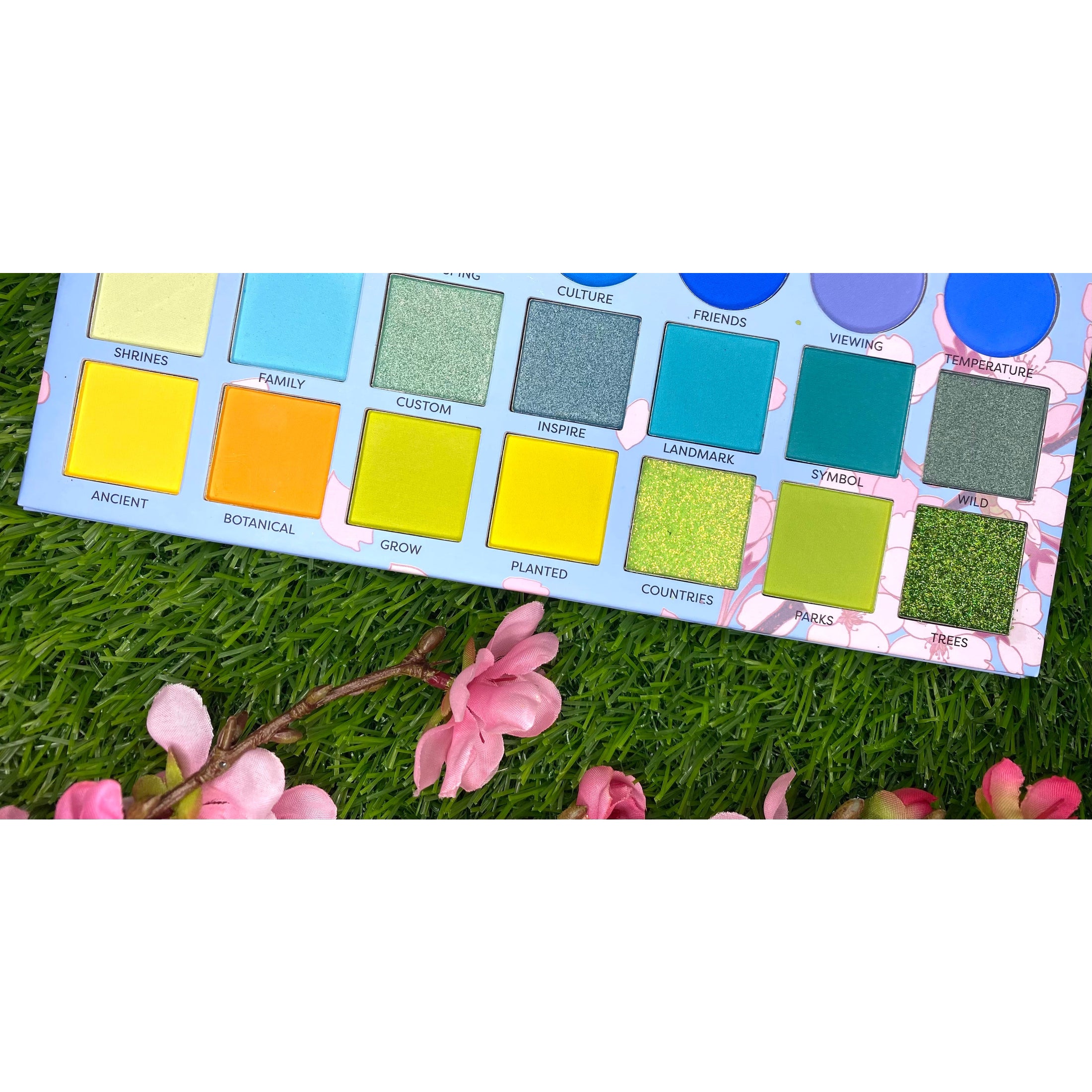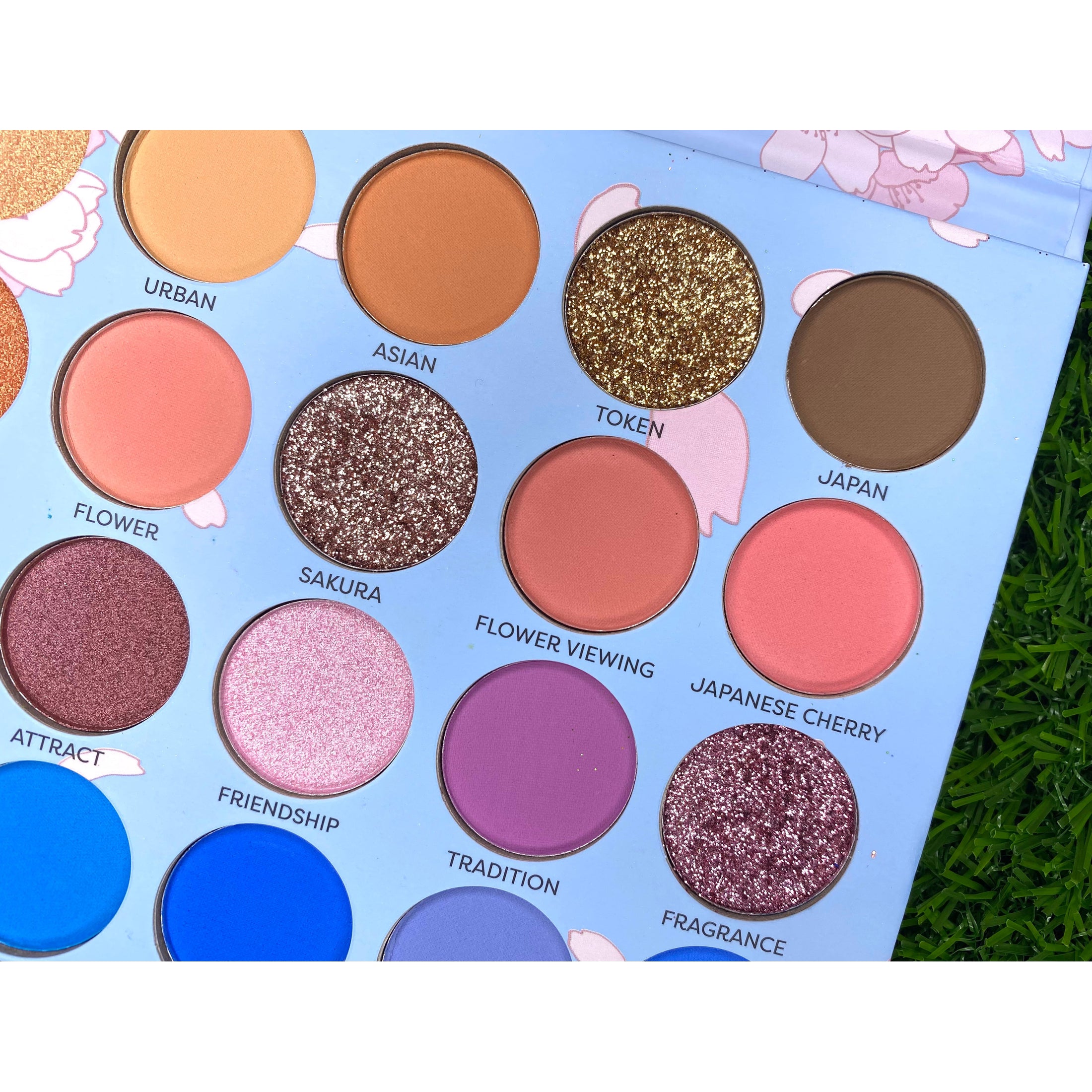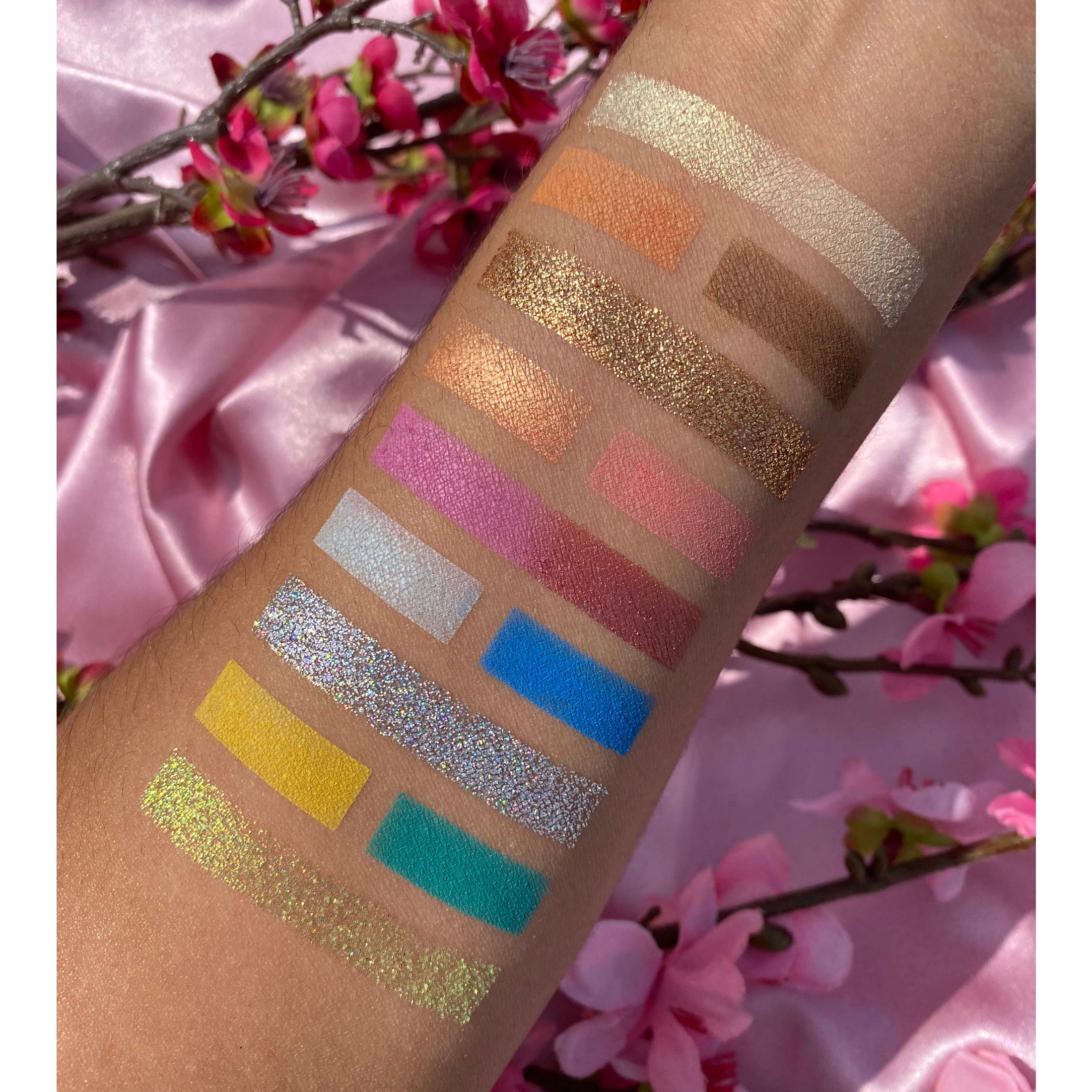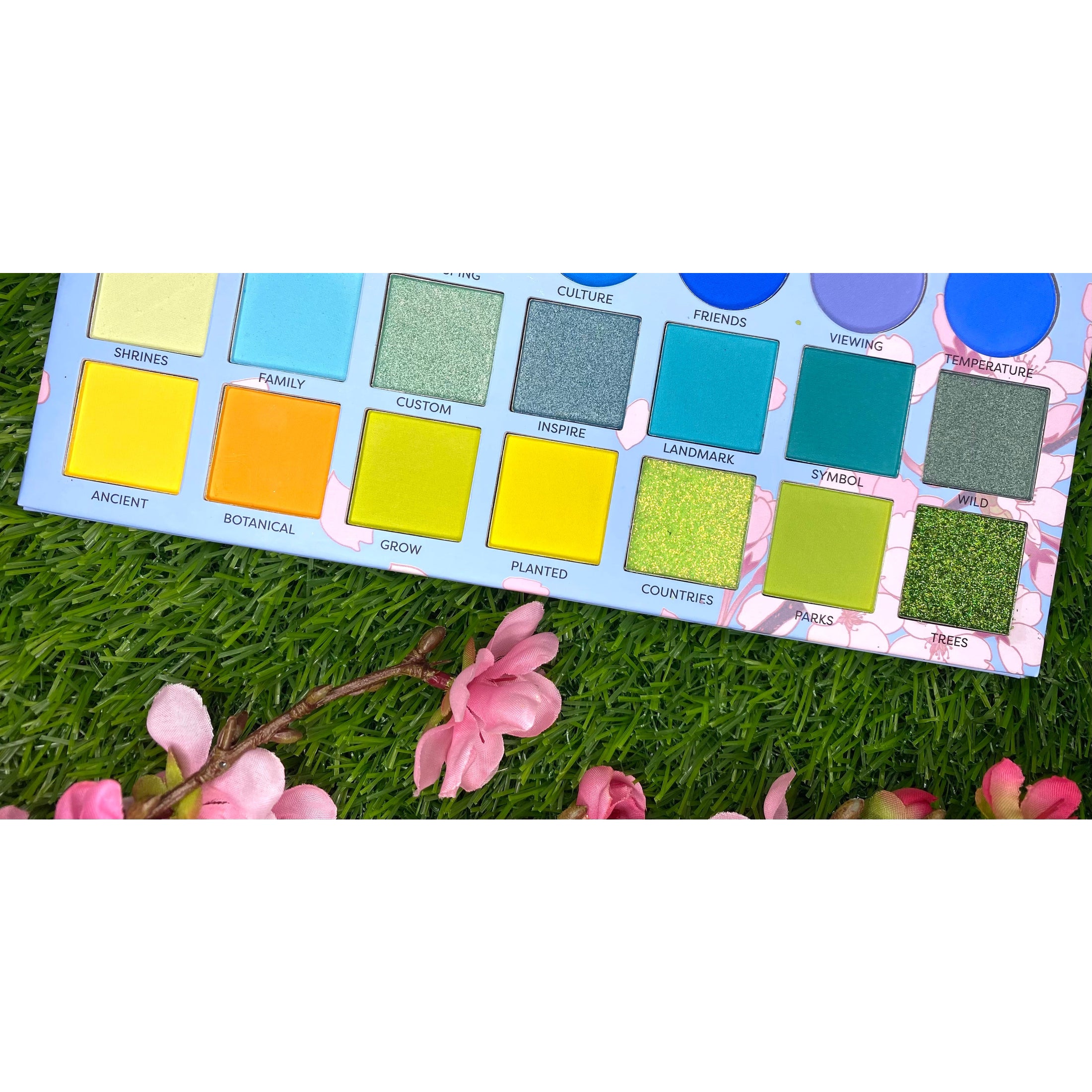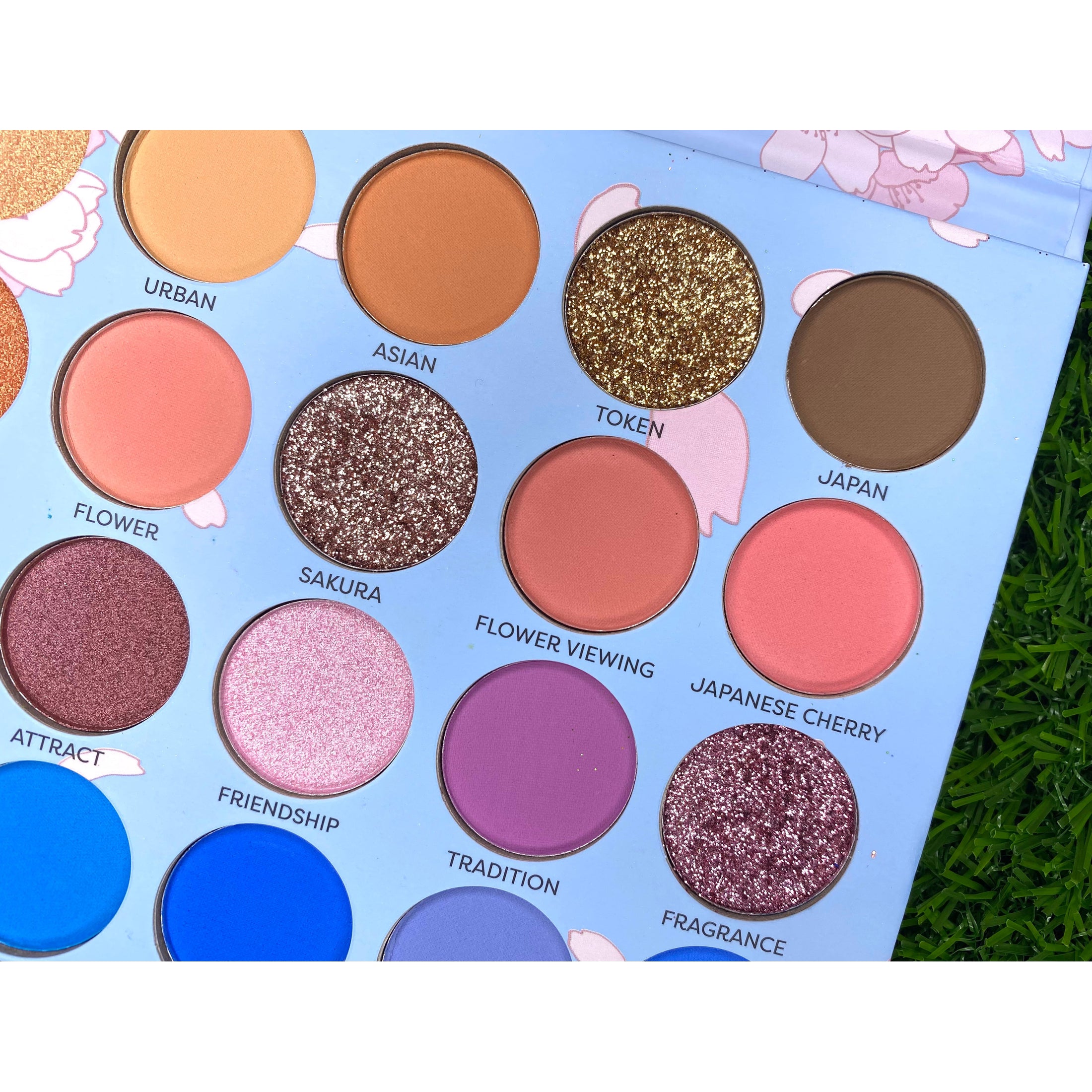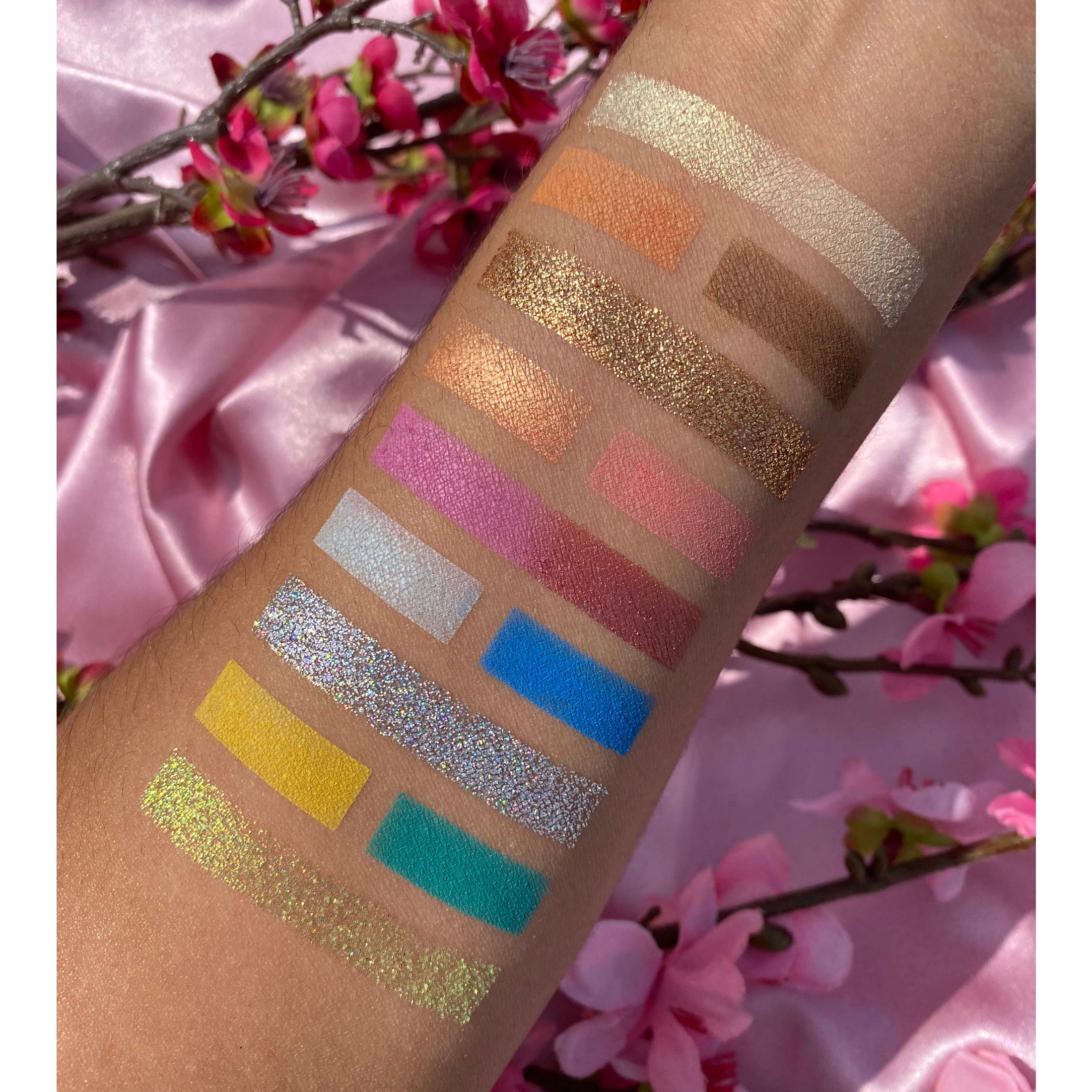 Cherry Blossom Eyeshadow Palette
Introducing the Prolux Cherry Blossom Eyeshadow Palette, a makeup lover's dream come true. With an impressive collection of 42 shades, this palette offers a perfect balance between natural and vibrant colors. Get ready to immerse yourself in a world of creativity and endless possibilities. Here are the amazing features of the Cherry Blossom Eyeshadow Palette:
42 Pan Palette: This palette is a treasure trove of eyeshadow shades, ensuring that you have every color you need to express your unique style. With a diverse range of hues, you can effortlessly create both natural and bold looks that suit any occasion.

Mixture of Finishes: Each shade in the Cherry Blossom Palette is thoughtfully crafted to offer a variety of finishes. Whether you prefer a matte, shimmer, or glittery effect, this palette has got you covered. Enjoy the versatility and dimension that these different finishes provide.

Limitless Creativity: Unleash your creativity with this palette as it allows you to experiment with an array of looks. From soft and romantic to vibrant and adventurous, the Cherry Blossom Palette empowers you to explore your artistic side and bring your dream eye makeup looks to life.

High-Quality Pigmentation: These eyeshadows boast rich pigmentation that ensures a vivid and long-lasting color payoff. With just a single swipe, the colors come to life, creating eye-catching and impactful eye makeup looks.

Blendable and Buildable: The Cherry Blossom Eyeshadow Palette features a smooth and blendable formula, making it a breeze to create seamless transitions and gradients. Whether you're a makeup novice or an experienced artist, these shadows are easy to work with and allow for precise application.
Embrace the beauty of the Cherry Blossom Eyeshadow Palette and elevate your eye makeup game. With its vast range of natural and vibrant shades, mixture of finishes, and high-quality pigmentation, this palette is your key to unlocking infinite eye makeup possibilities. Whether you're aiming for a soft, everyday look or a show-stopping statement, the Cherry Blossom Palette will inspire you to create with confidence. Experience the magic for yourself and add this extraordinary palette to your collection today.