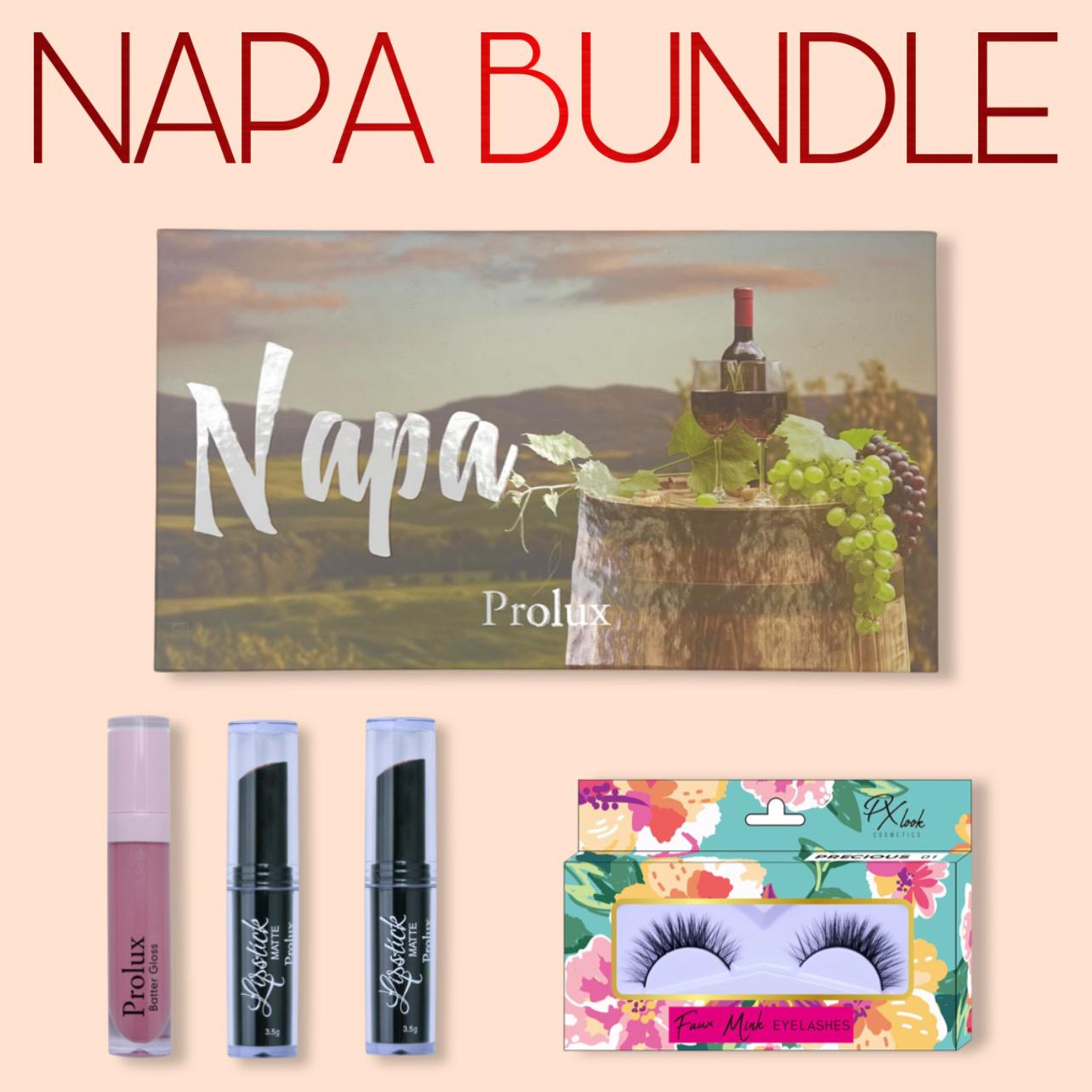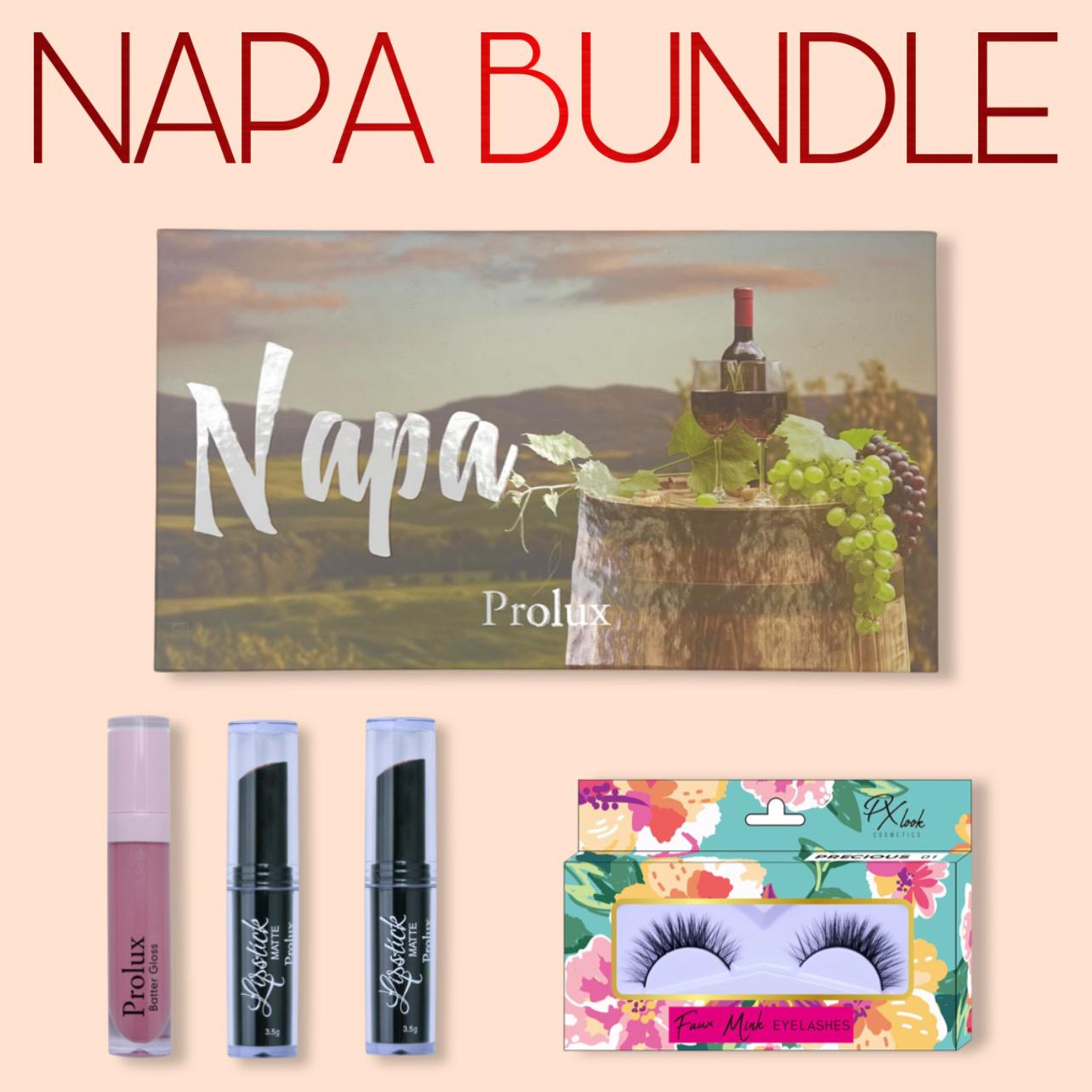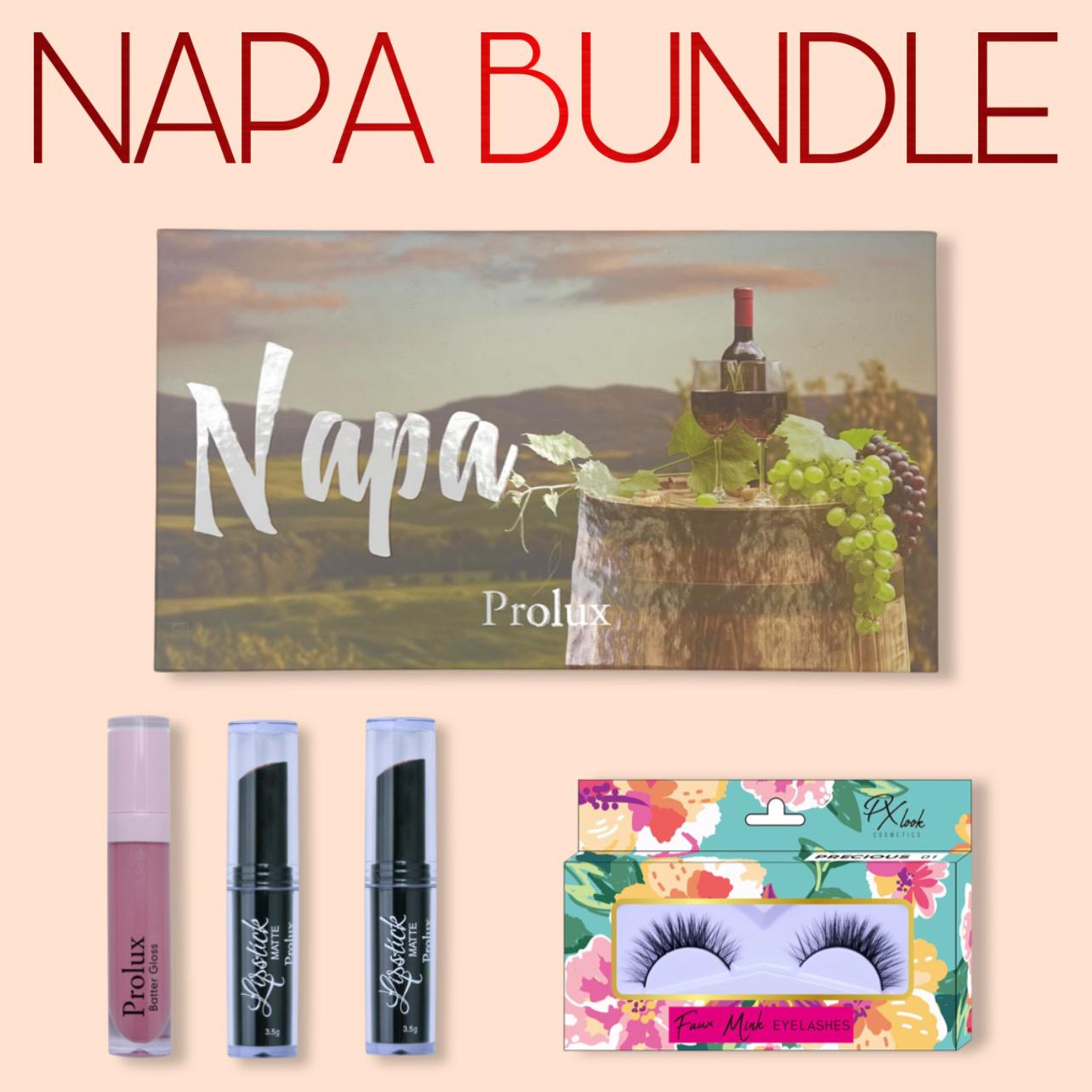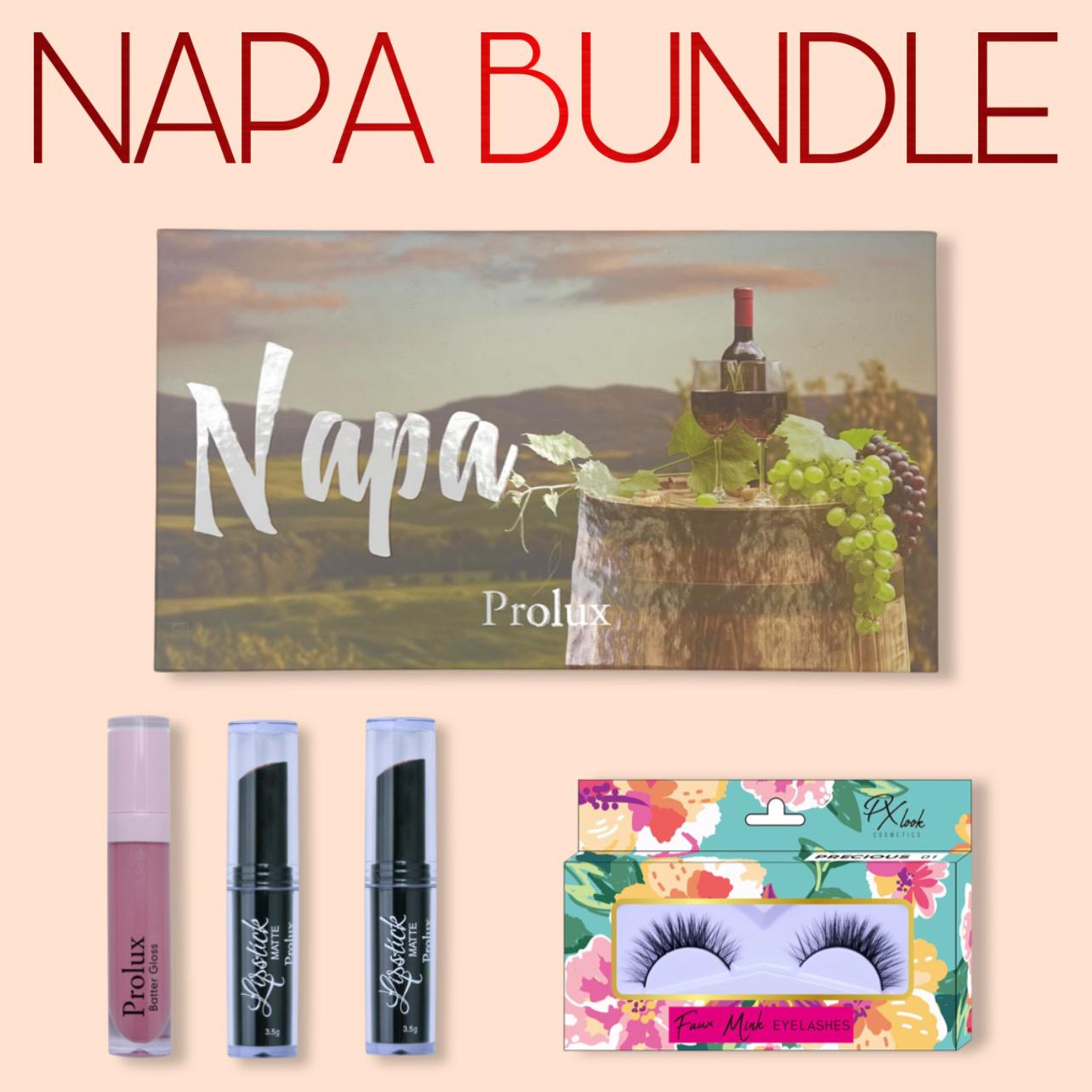 Napa Bundle
Introducing the Prolux Napa Bundle - your ultimate beauty package for achieving a glamorous and stunning makeup look effortlessly. This irresistible bundle includes our Napa Eyeshadow Palette, two long-wearing lipsticks, a high-shine lip gloss, and a pair of natural lashes. With this exquisite collection, you'll be able to create mesmerizing eye looks and achieve luscious lips that exude confidence and allure. Elevate your beauty game with the Prolux Napa Bundle!
Key Features:
Napa Eyeshadow Palette: Immerse yourself in a world of 24 highly pigmented shades, specially curated for everyday wear. From soft neutrals to captivating pops of color, this palette offers endless possibilities to create breathtaking eye looks.

Long-Wearing Lipsticks: The bundle includes two long-wearing lipsticks, each boasting a flattering shade that complements a wide range of skin tones. Experience the beauty of rich color that stays vibrant throughout the day.

High-Shine Lipgloss: Our lip gloss is designed to provide the perfect balance of high shine and just the right amount of color. Achieve plump and glossy lips that instantly enhance your natural beauty.

Natural Lashes: Finish off your makeup look with a pair of natural lashes that add a touch of glamour to any style. These lashes are lightweight, comfortable, and easy to apply, ensuring a seamless and polished finish.

Versatile Makeup Looks: With the Napa Bundle, you have all the essential components to create versatile makeup looks, from subtle and sophisticated to bold and captivating.

High-Quality Formulas: Each product in the bundle features high-quality formulas, guaranteeing exceptional performance and stunning results.

Perfect Gift: The Napa Bundle makes the perfect gift for makeup enthusiasts or anyone looking to enhance their beauty collection with essential and high-quality products.
Experience the magic of the Prolux Napa Bundle, where beauty meets sophistication. Unleash your creativity and make every day a celebration of self-expression and elegance. Add it to your cart now and embrace the allure of the Napa Bundle in your beauty routine!