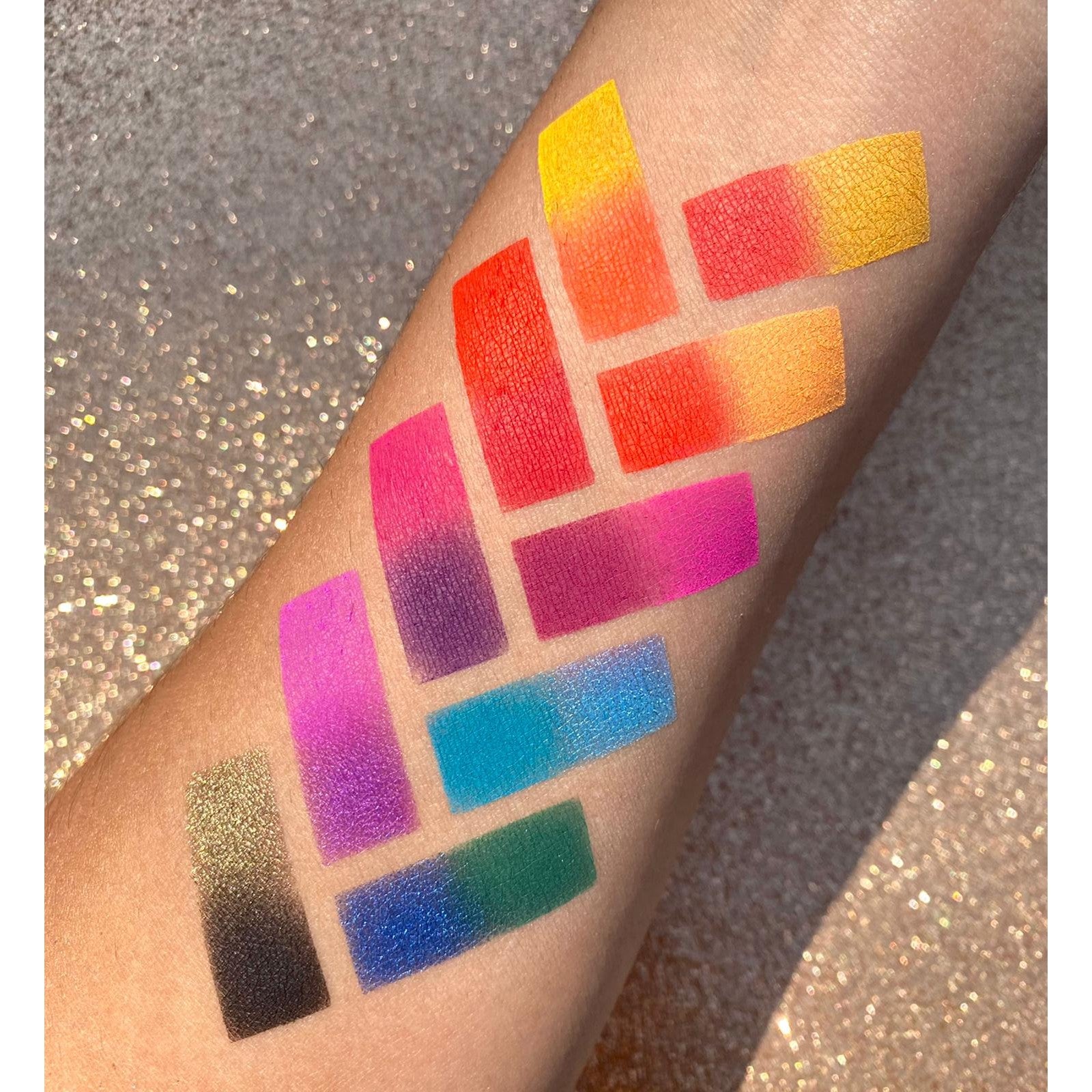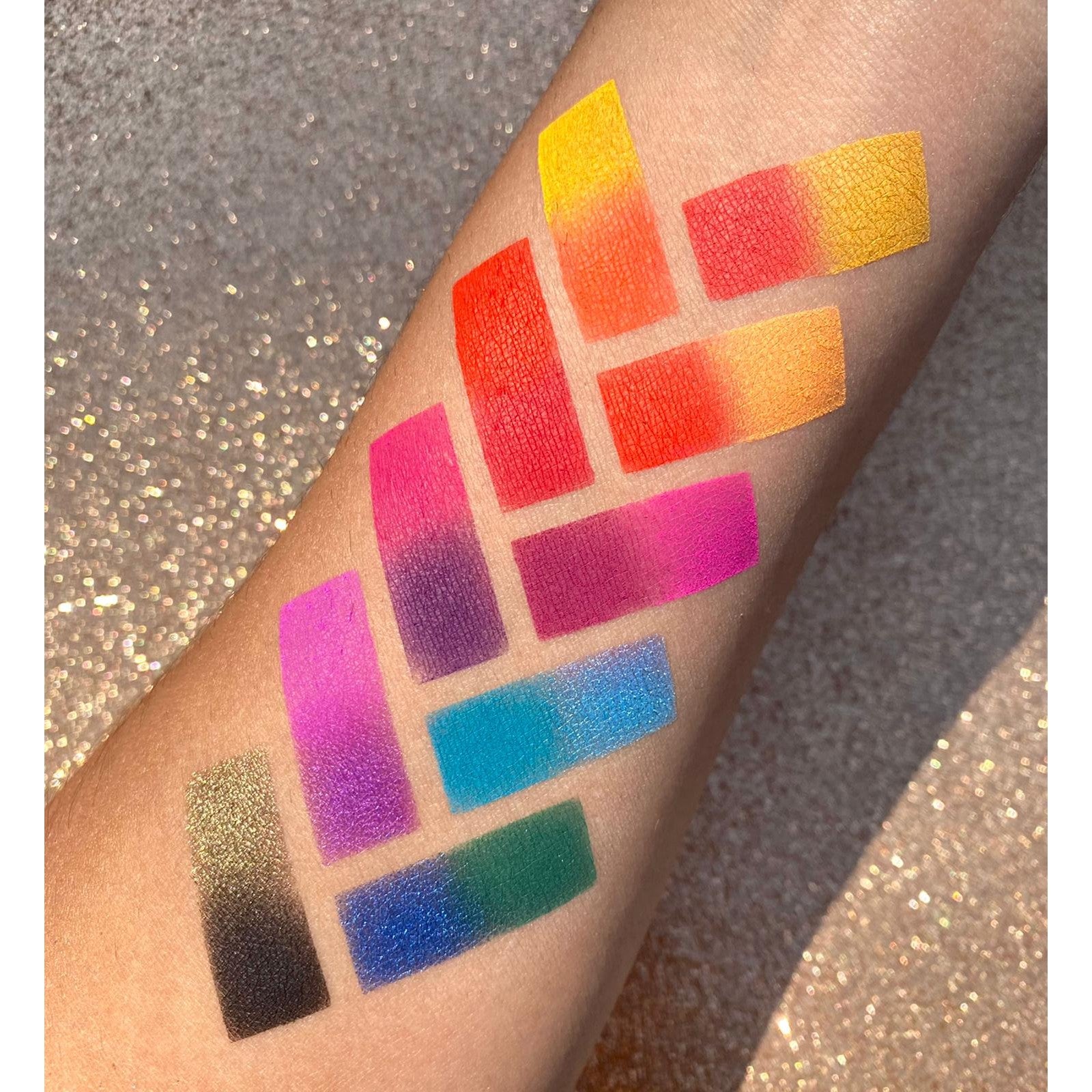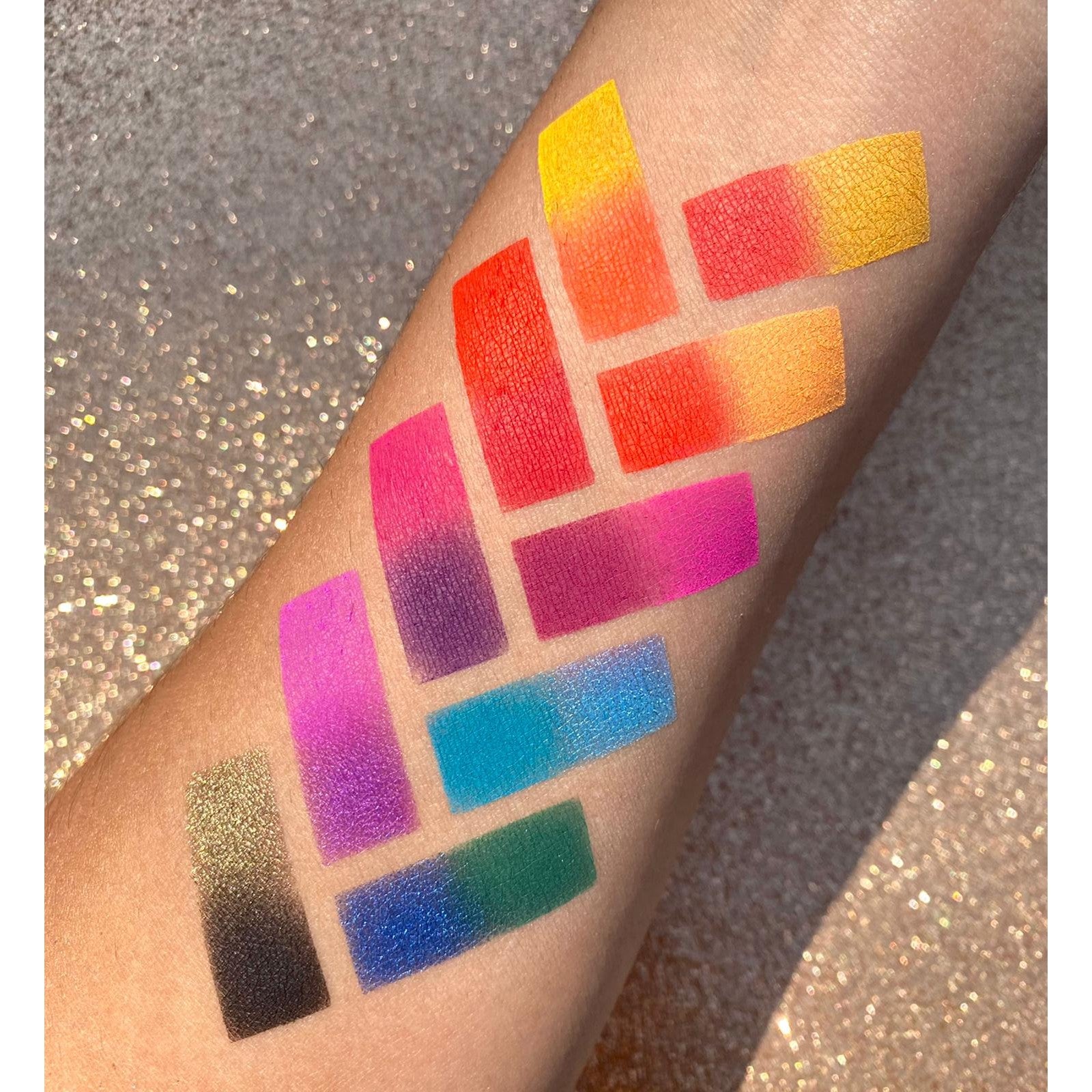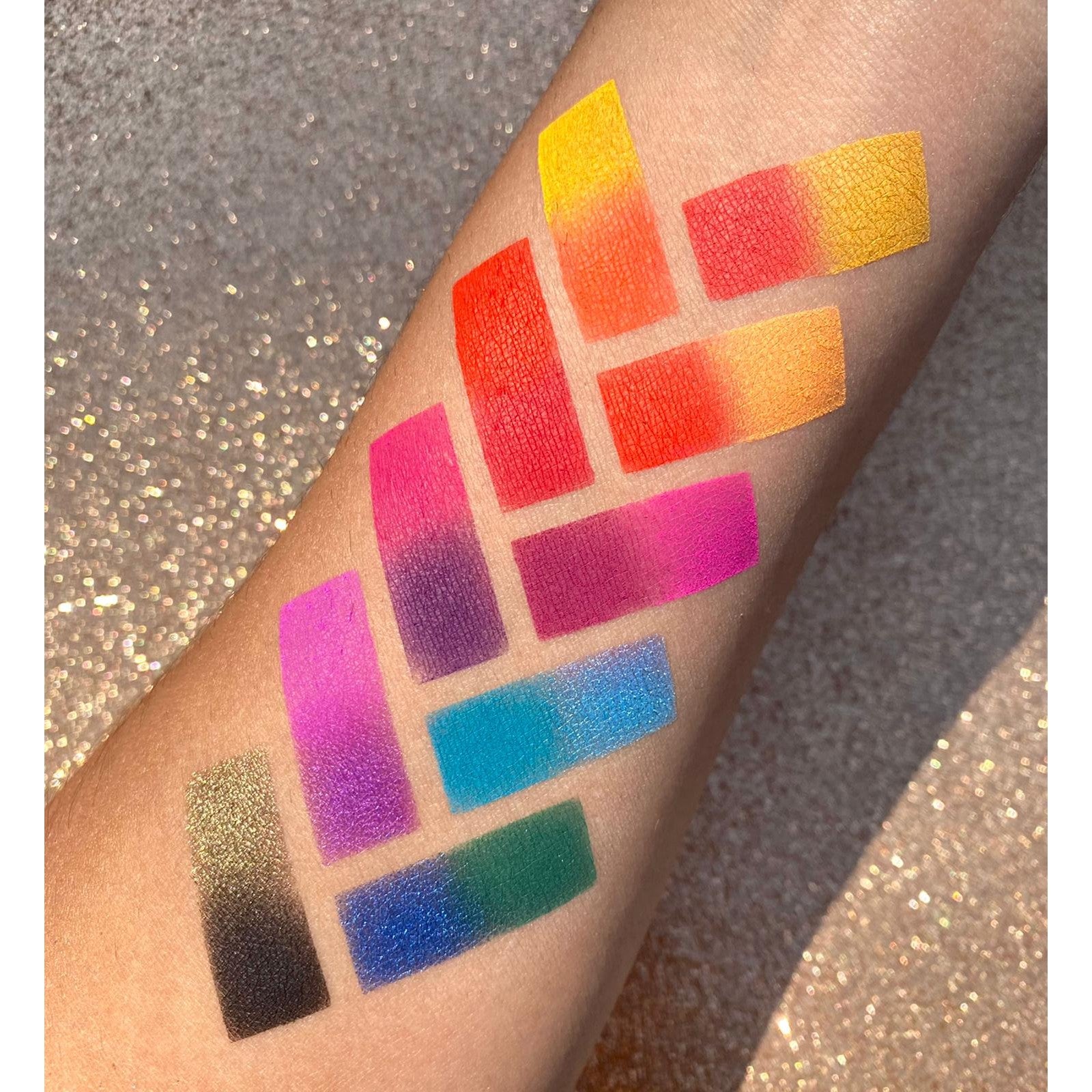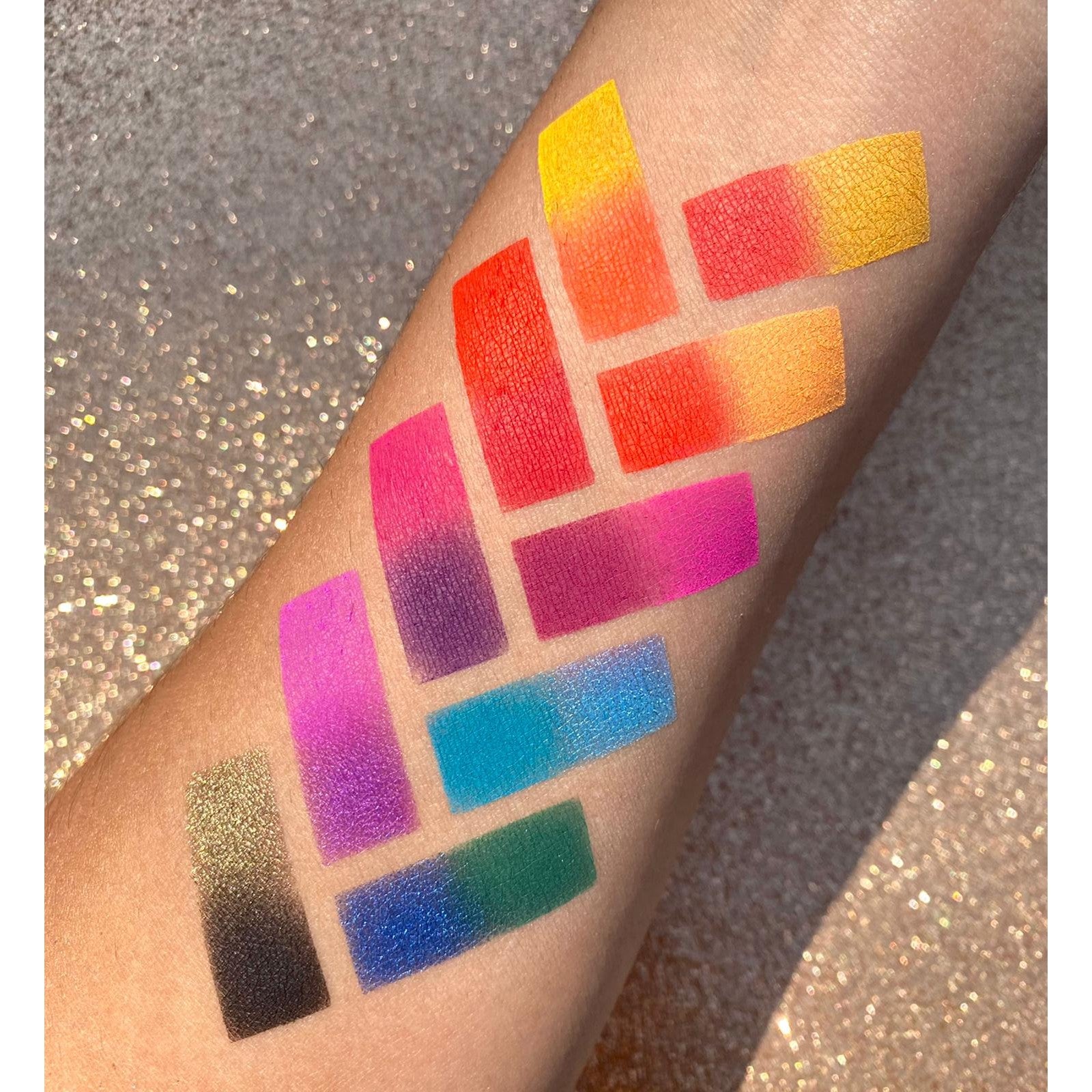 Bold Bundle | Makeup Bundle Set
Introducing Prolux Bold Bundle: Unleash Your Boldness and Creativity
Bold Girl Eyeshadow Palette: The Prolux Bold Bundle includes the Bold Girl Eyeshadow Palette, featuring 20 ultra-bold shades. From vibrant neons to rich jewel tones, this palette empowers you to create daring and unique eye looks that command attention.

Random Highlighter: With each bundle, you will receive a random highlighter, adding an extra touch of luminosity to your makeup routine. Embrace the unexpected and discover a new favorite highlighter shade that complements your bold eye looks.

24K Gold Gloss: Infused with the opulence of 24K gold, the included 24K Gold Gloss adds a touch of luxury and shine to your lips. Experience a high-shine finish and nourishing formula that leaves your lips feeling hydrated and pampered.

Deluxe Brush Set in Neon Yellow: The Bold Bundle also comes with a deluxe brush set in a vibrant neon yellow color. This set includes a variety of brushes to help you effortlessly apply and blend your bold eyeshadow shades, ensuring precise and professional-looking results.

Versatile and Ultra-Bold Shades: The Bold Girl Eyeshadow Palette offers an array of ultra-bold shades that inspire creativity and self-expression. Whether you desire a dramatic smoky eye, a vibrant pop of color, or a daring graphic look, this palette has the shades to bring your vision to life.

High Pigmentation and Blendability: Each shade in the Bold Girl Eyeshadow Palette is highly pigmented and easy to blend, allowing you to create seamless and intense eye looks. Enjoy the vibrant color payoff and effortless blending for a flawless finish.

Unleash Your Boldness: The Prolux Bold Bundle is designed to encourage you to embrace your inner boldness and unleash your creativity. Experiment with unique and fearless eye looks that reflect your unique style and personality.
Elevate your makeup game with the Prolux Bold Bundle. From the ultra-bold shades of the Bold Girl Eyeshadow Palette to the random highlighter, 24K Gold Gloss, and deluxe brush set, this bundle equips you with everything you need to create daring and unforgettable looks. Unleash your boldness and express your individuality with Prolux.