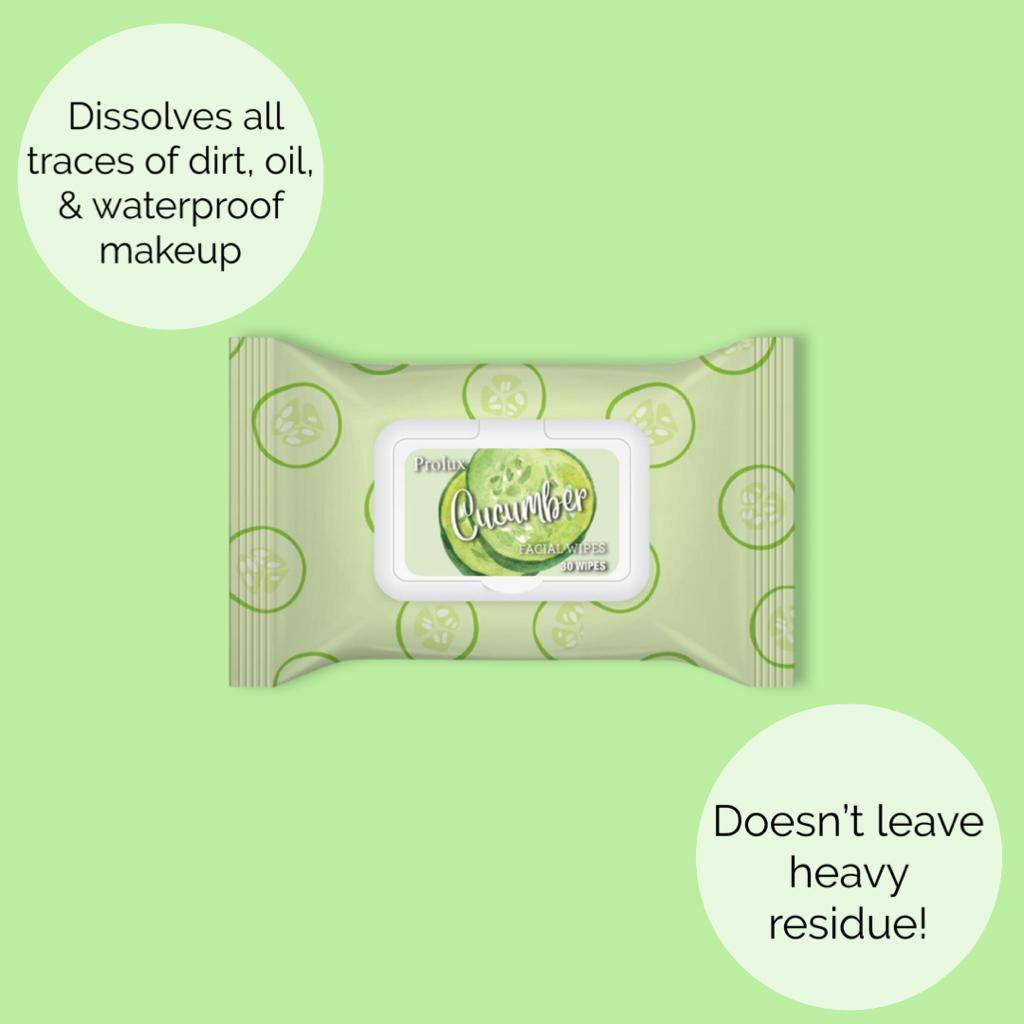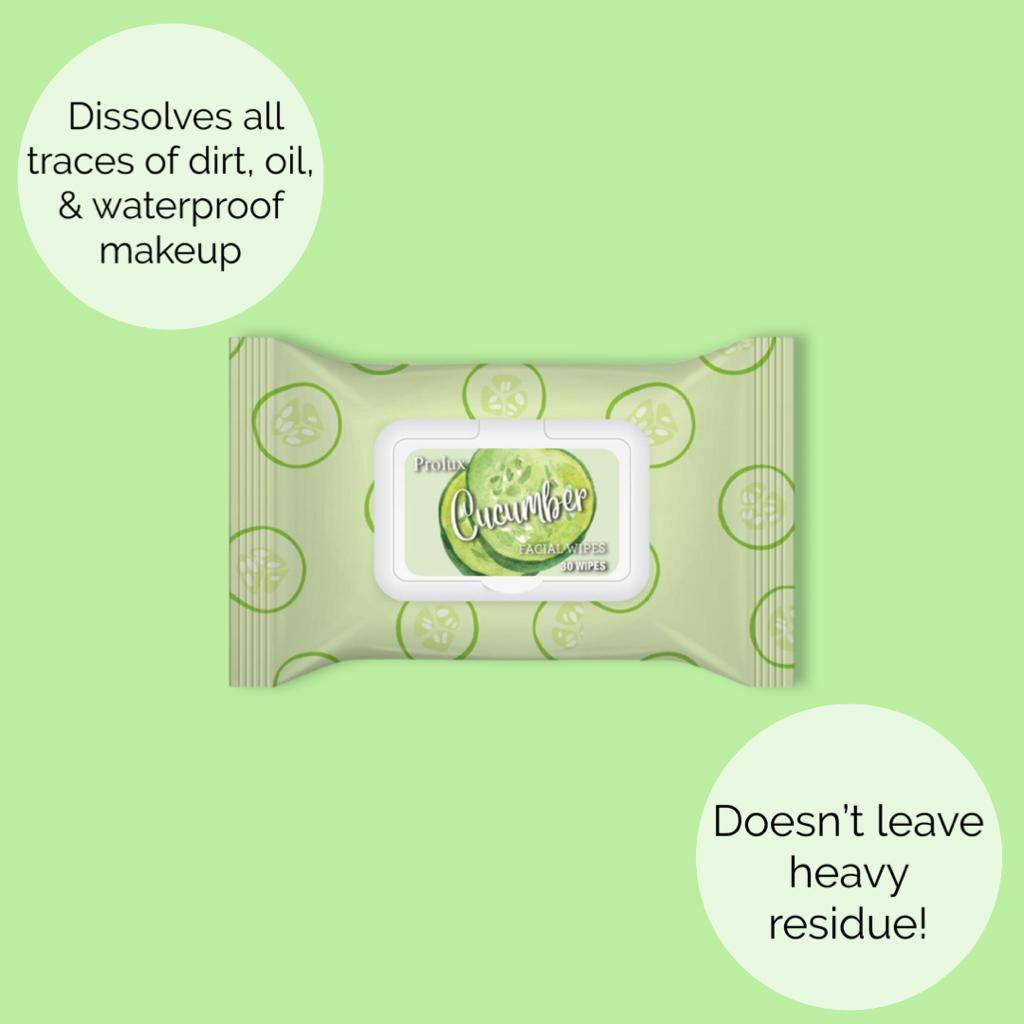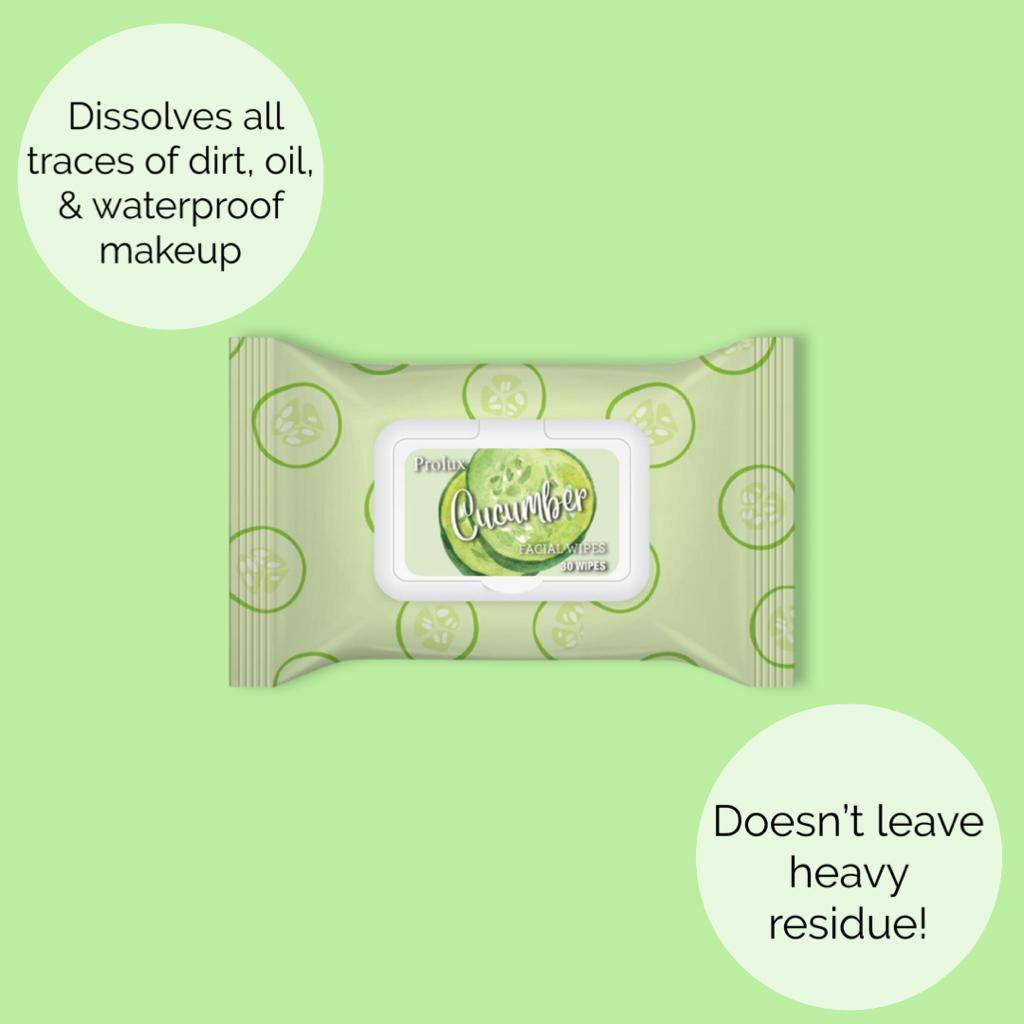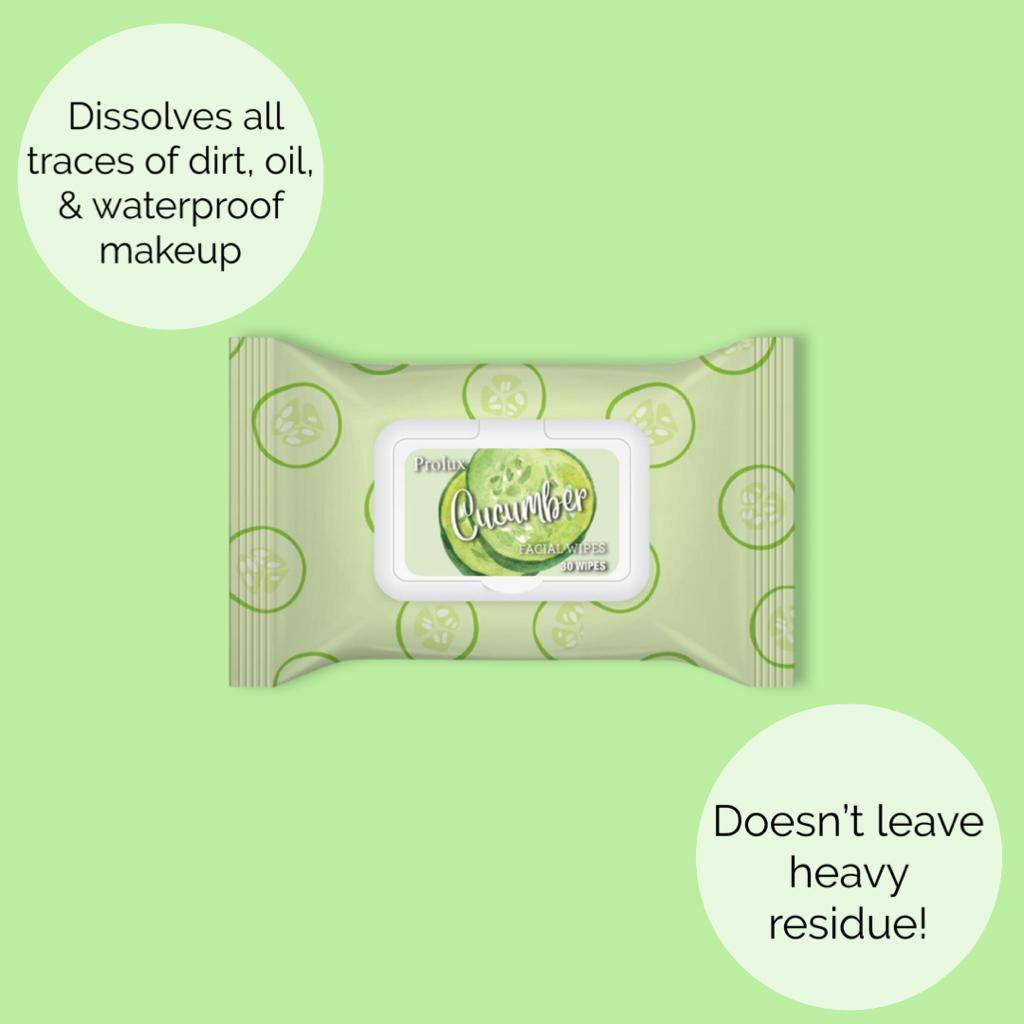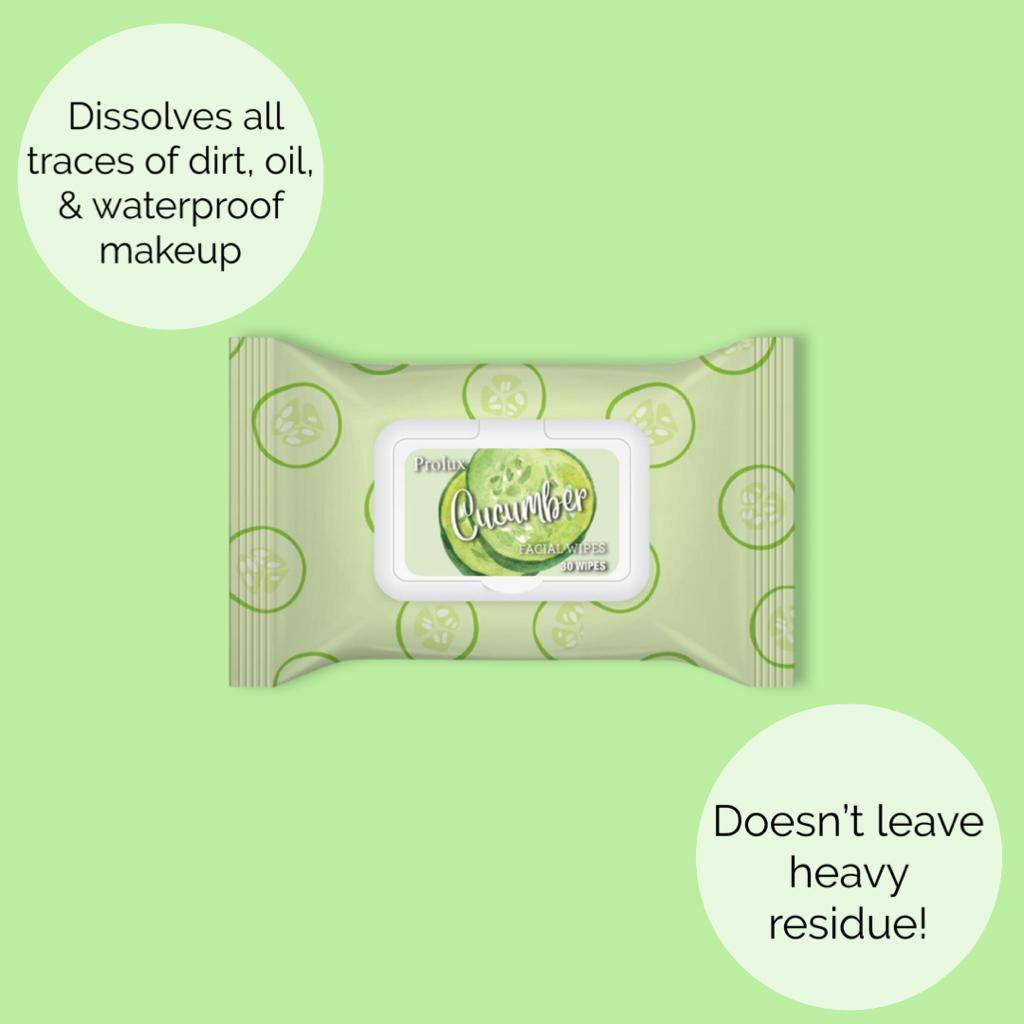 Prolux Facial Wipes
Elevate your skincare routine with Prolux Facial Wipes – the ultimate solution for clean, refreshed, and makeup-free skin. Our gentle and alcohol-free wipes are carefully crafted to cater to your skin's needs, leaving you feeling revitalized and hydrated. Here's why you'll adore them:
Key Features:
Gentle & Alcohol-Free Formula: Our facial wipes are designed to be gentle on your skin and free from harsh alcohol, making them suitable for all skin types, even sensitive ones.

Effective Makeup Removal: Prolux Facial Wipes effortlessly and effectively remove makeup, dirt, and impurities, leaving your skin clean and refreshed in seconds.

Delightful Fragrance Options: Choose from a variety of refreshing scents, including Watermelon, Cucumber, Pomegranate, Charcoal, and Aloe Vera, to indulge your senses while cleansing your skin.

Hydrating & Non-Greasy: Experience the perfect balance - these wipes cleanse your skin without stripping away its natural moisture, ensuring your skin feels hydrated and rejuvenated without any oily residue.

Convenient & Portable: Each pack contains 30 sheets of facial wipes, making them perfect for daily use or on-the-go cleansing whenever you need it.

Versatile Use: These wipes are not just for makeup removal. They are also great for freshening up during the day or post-workout cleansing.

Trusted by Beauty Enthusiasts: Join countless beauty lovers who have made Prolux Facial Wipes an essential part of their skincare regimen.
Transform your daily skincare routine into a spa-like experience with Prolux Facial Wipes. Experience the effortless and refreshing sensation of clean, hydrated skin. Choose your favorite scent and enjoy the convenience of wipes that cleanse without compromise. Embrace a new level of skincare satisfaction – order your Prolux Facial Wipes today!