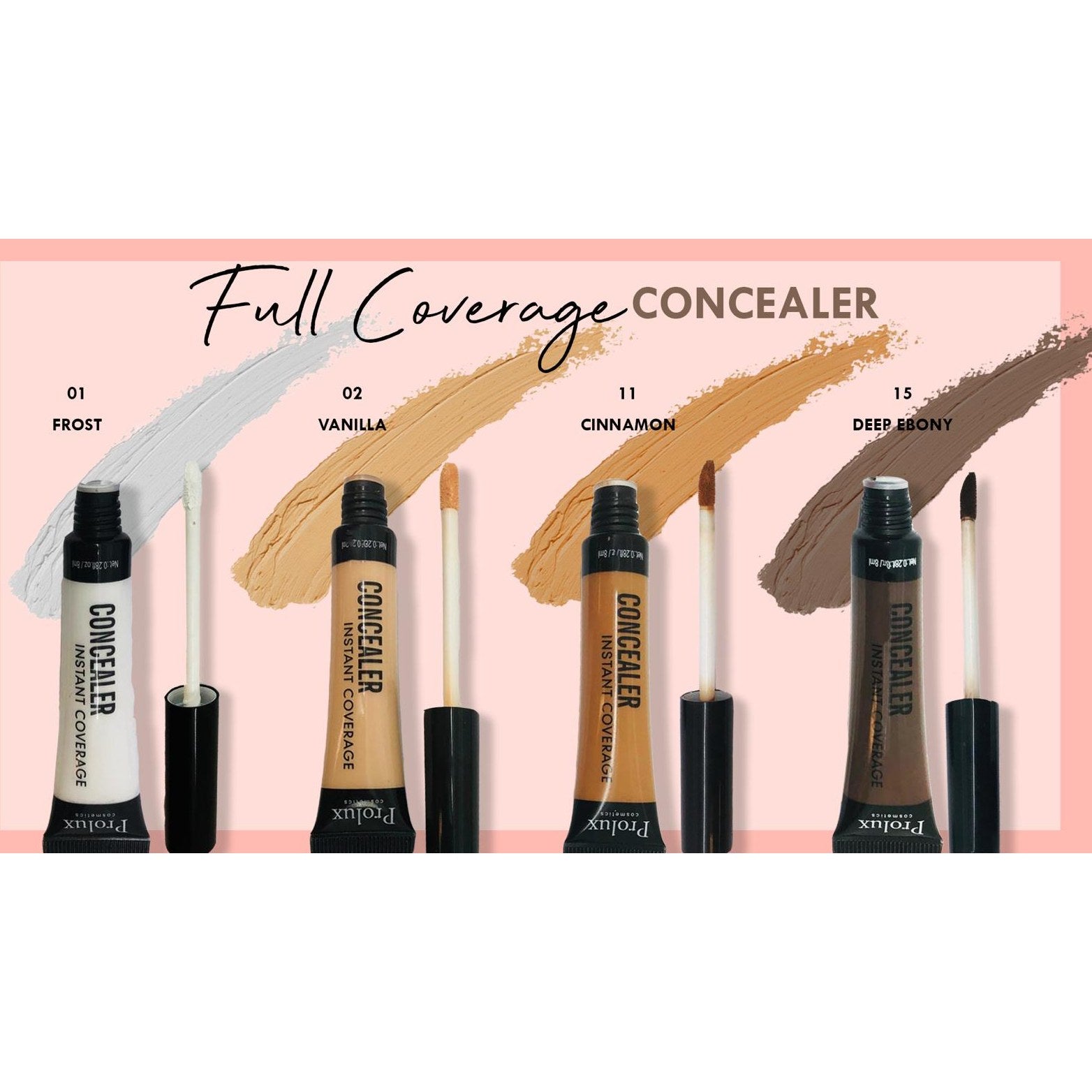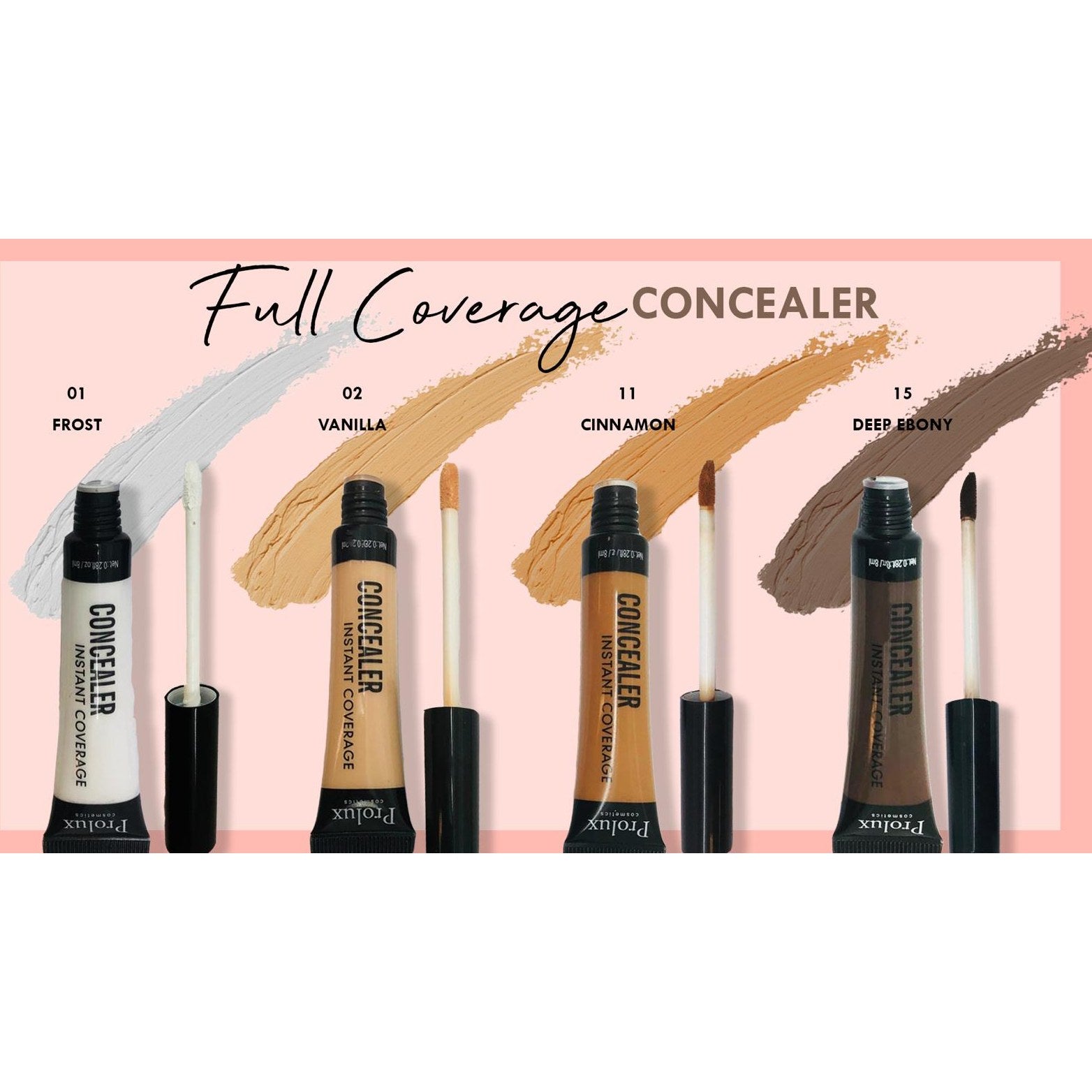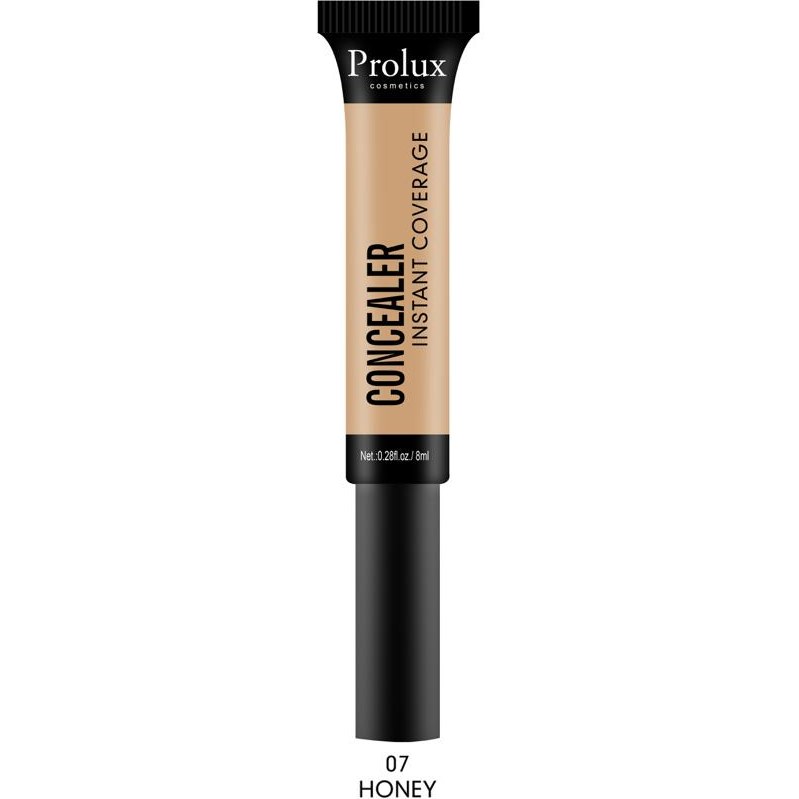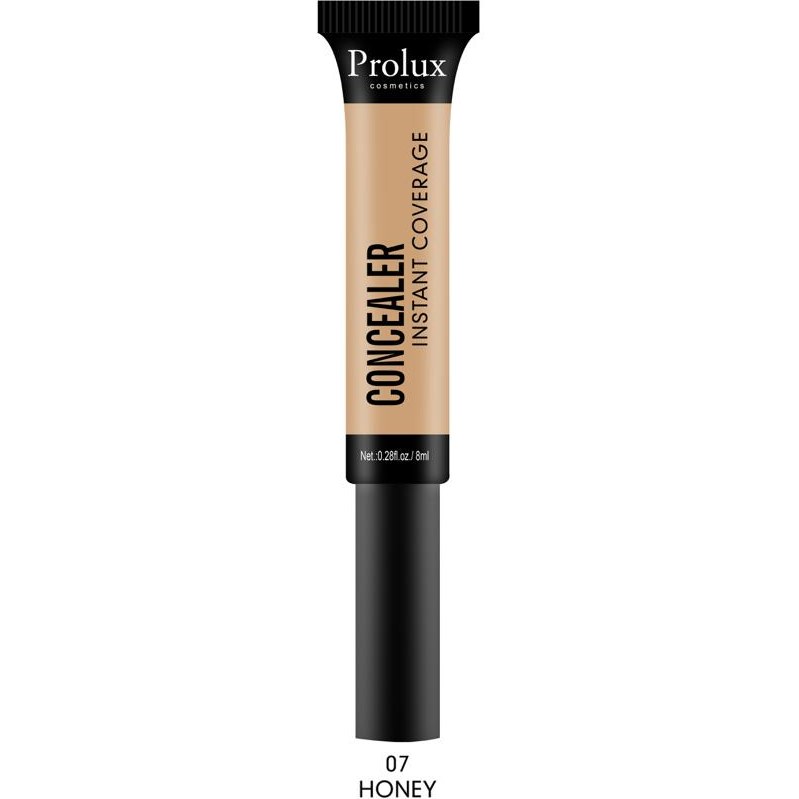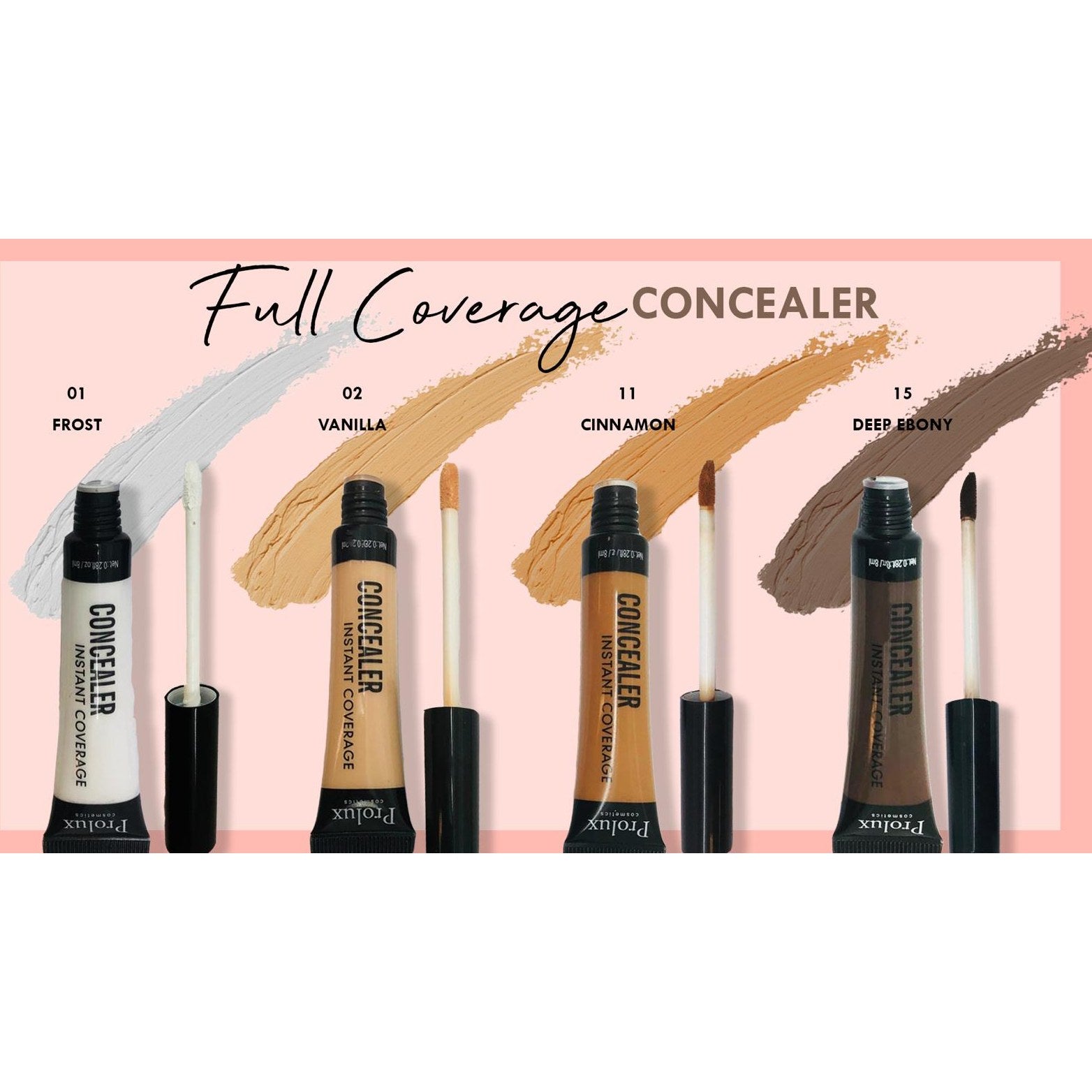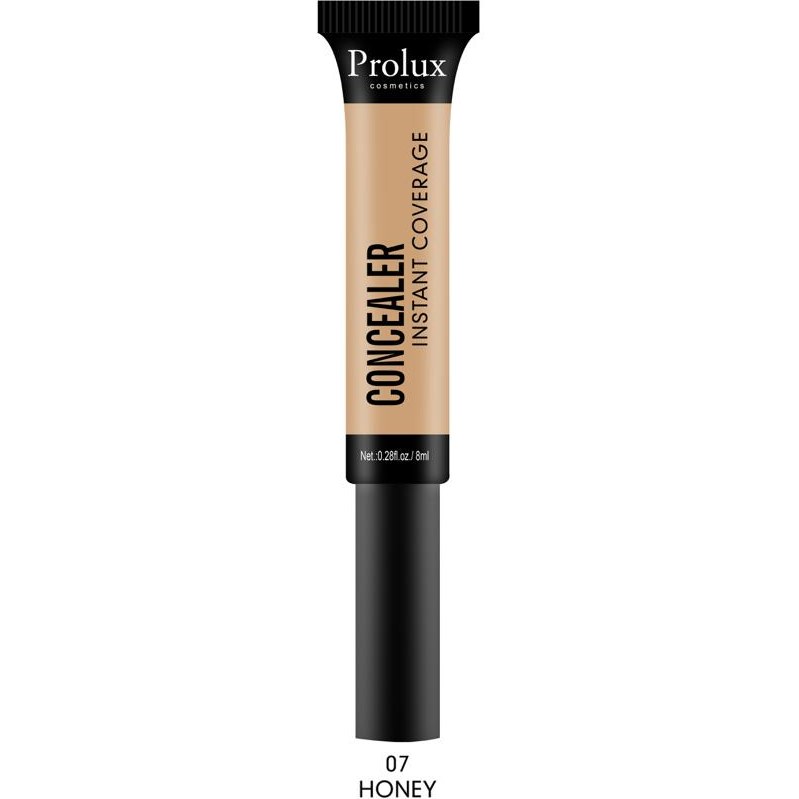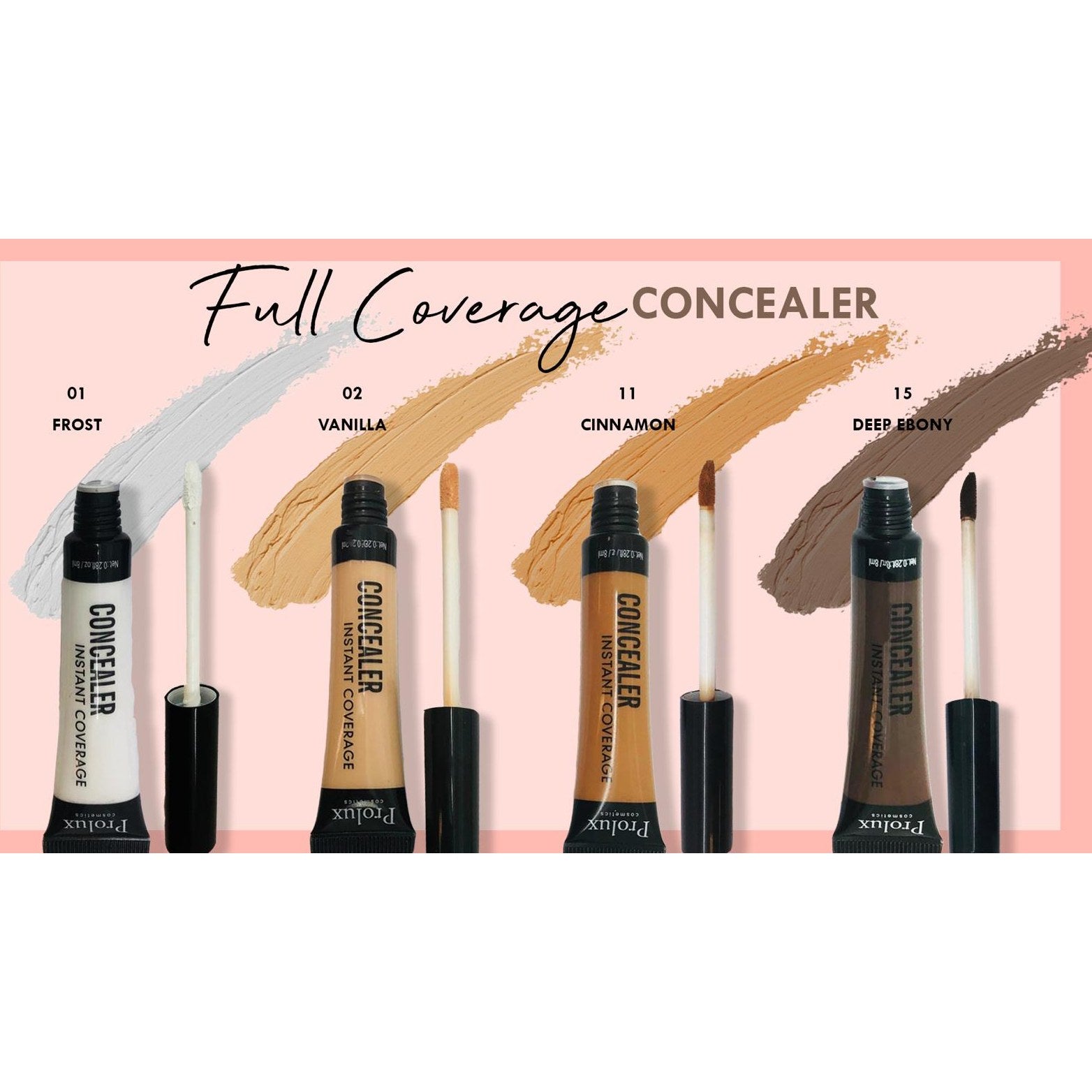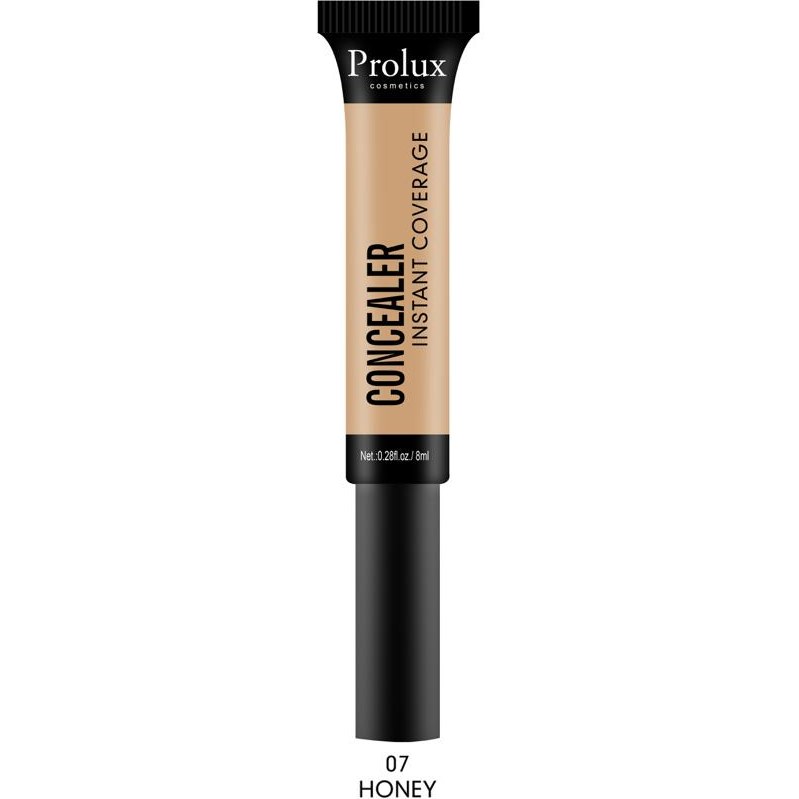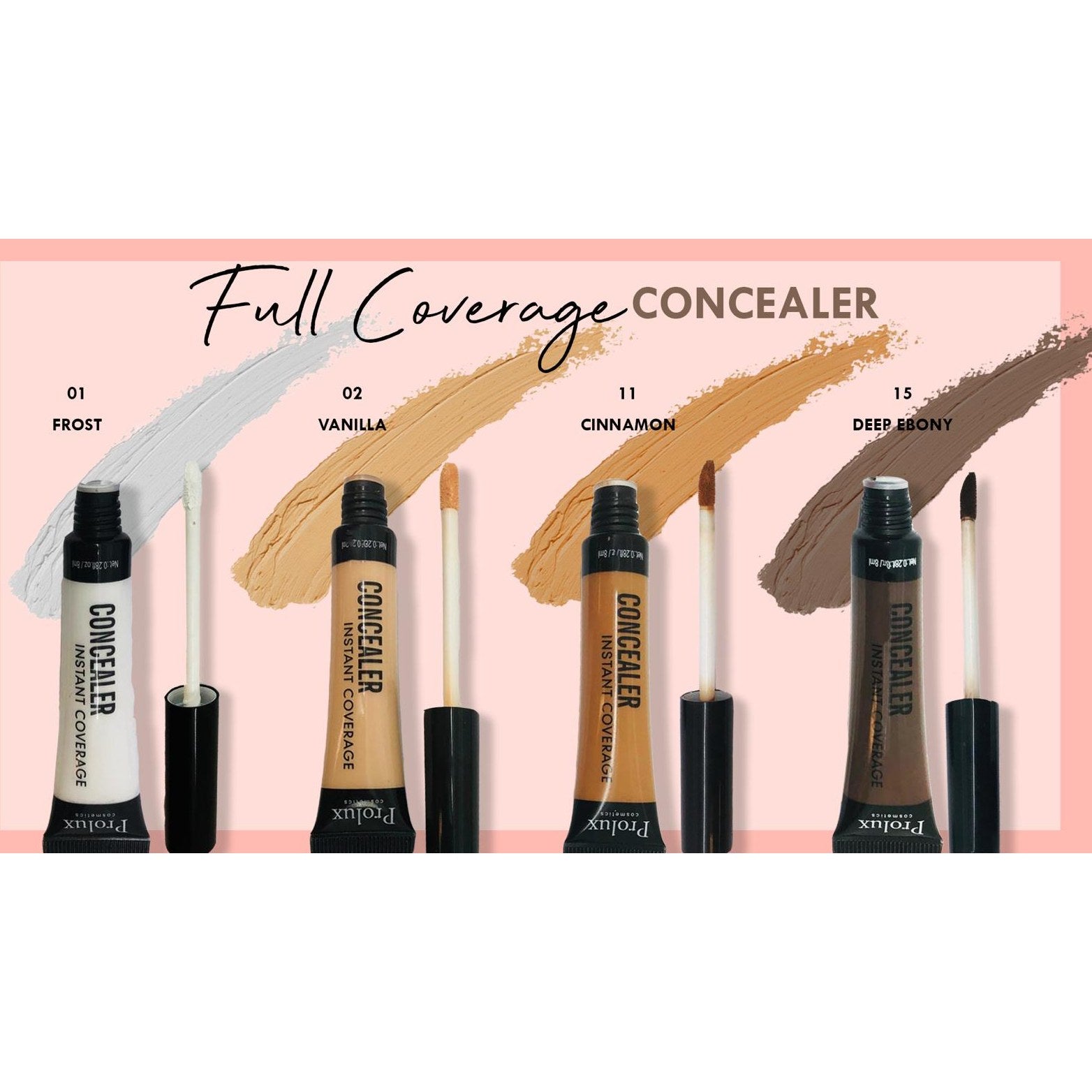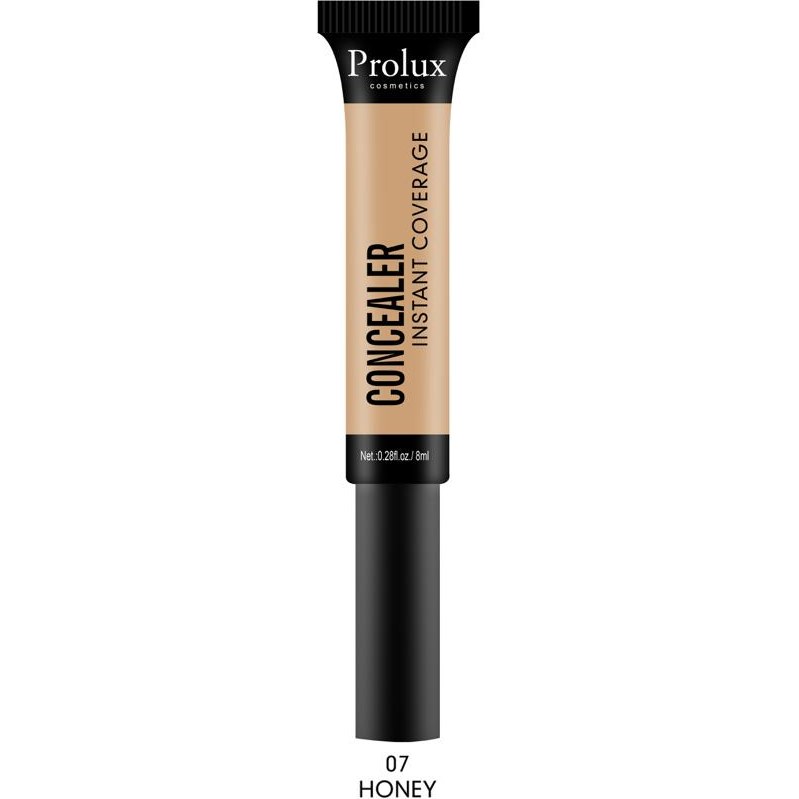 Instant Coverage Concealer
Introducing Prolux Instant Coverage Concealer: Flawless Coverage in 16 Shades

Achieve a flawless complexion with Prolux Instant Coverage Concealer. Available in 16 carefully curated shades, this concealer offers a wide range of options to match your unique skin tone. From the lightest Frost shade to the deepest Deep Chocolate, find your perfect match and experience instant coverage like never before.

Key Features:

Comprehensive Shade Range: Choose from 16 shades, including 1 Frost, 2 Vanilla, 3 Chai, 4 Taffy, 5 Golden Beige, 6 Wheat, 7 Honey, 8 Pebble, 9 Warm Sienna, 10 Brown Sugar, 11 Cinnamon, 12 Hazelnut, 13 Deep Rum, 14 Deep Mocha, 15 Deep Ebony, and 16 Deep Chocolate.
Instant Coverage: This concealer effortlessly hides imperfections, blemishes, and dark circles, providing you with a smooth and even complexion in an instant.
Buildable Formula: Whether you prefer a natural look or desire full coverage, the buildable formula allows you to customize the level of coverage to suit your needs.
Long-lasting Performance: The Prolux Instant Coverage Concealer stays put all day, ensuring your flawless complexion remains intact from morning till night.
Lightweight Texture: Enjoy a lightweight and comfortable feel on your skin. The concealer blends seamlessly, leaving you with a natural-looking finish.
Easy Application: The convenient wand applicator allows for precise and effortless application, making it perfect for touch-ups on the go.

Prolux Instant Coverage Concealer is your go-to solution for a flawless complexion. With its extensive shade range, you can find the perfect match that seamlessly blends with your skin tone. Whether you want to cover up blemishes, dark spots, or under-eye circles, this concealer provides you with the coverage you need, leaving you with a smooth and radiant complexion.

Say goodbye to imperfections and hello to confidence with Prolux Instant Coverage Concealer. Discover your shade and experience the transformative power of flawless coverage. Order yours today and embrace a complexion that's flawlessly you.