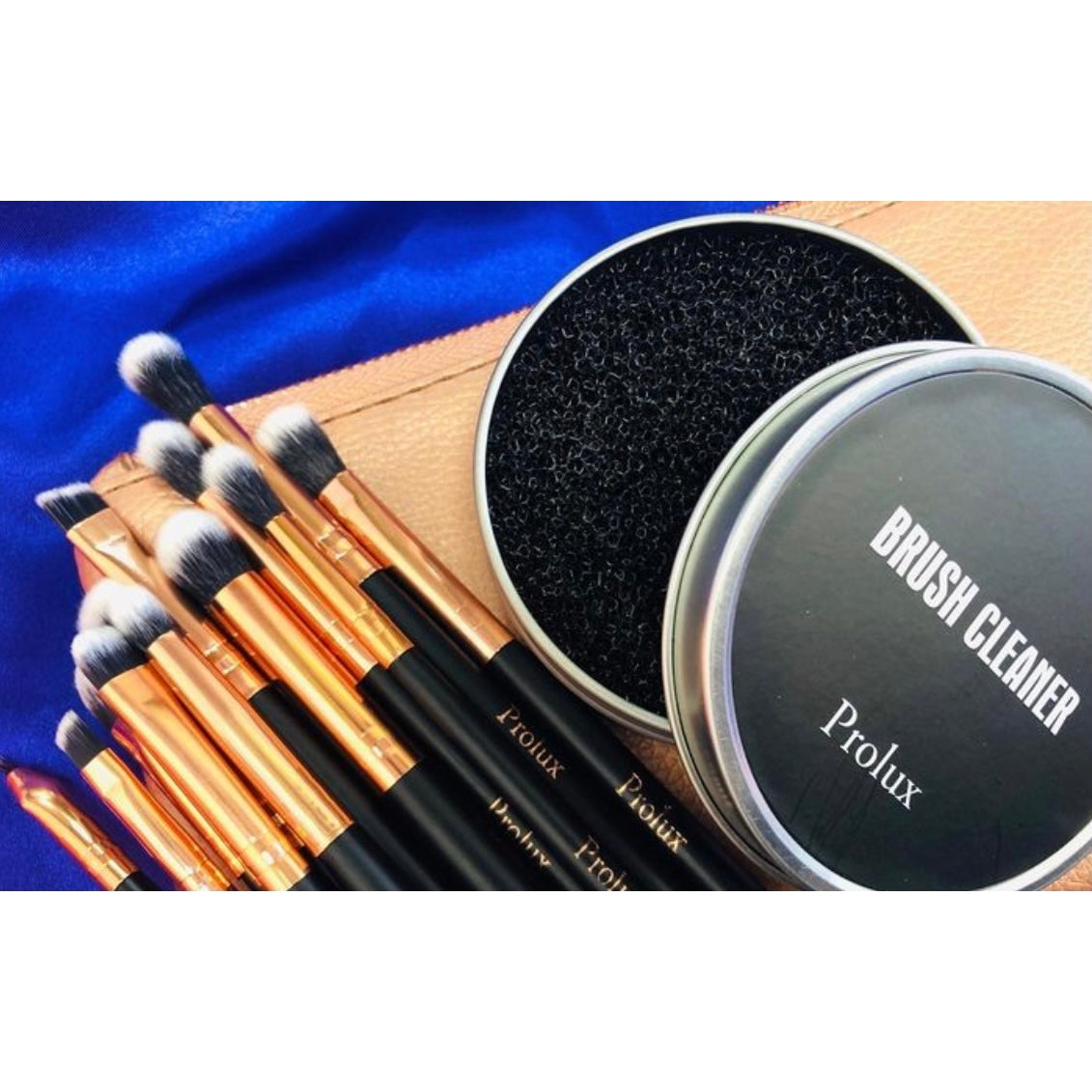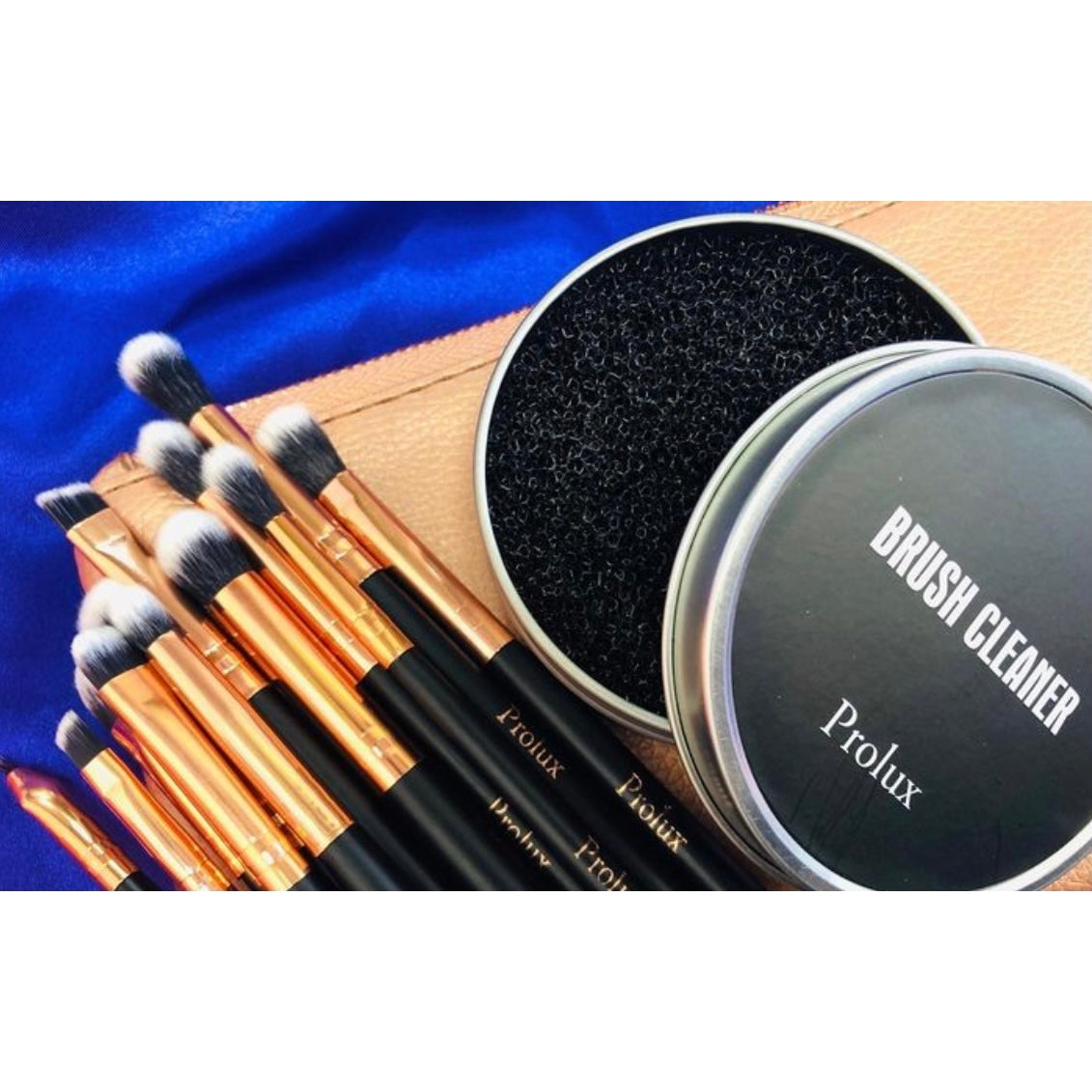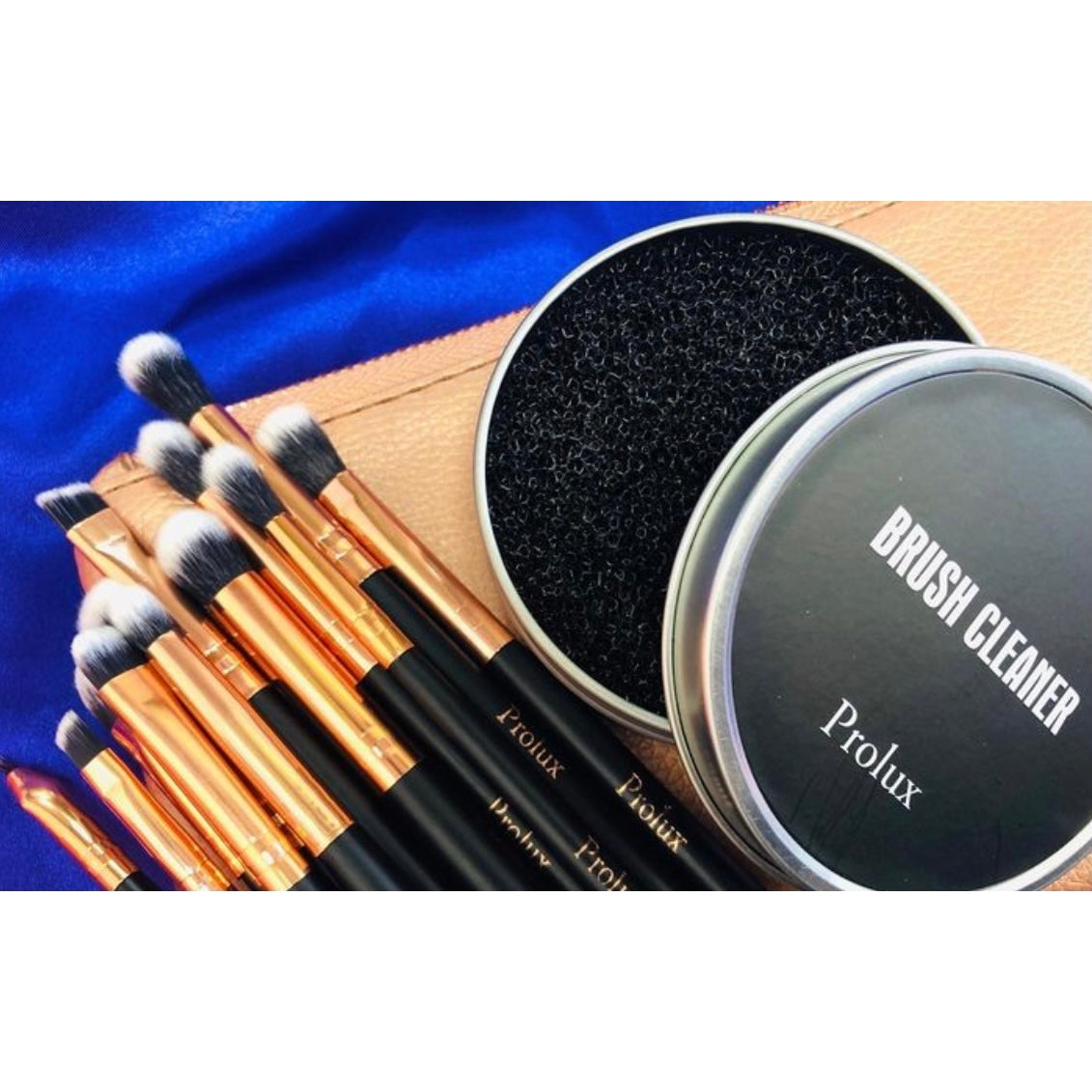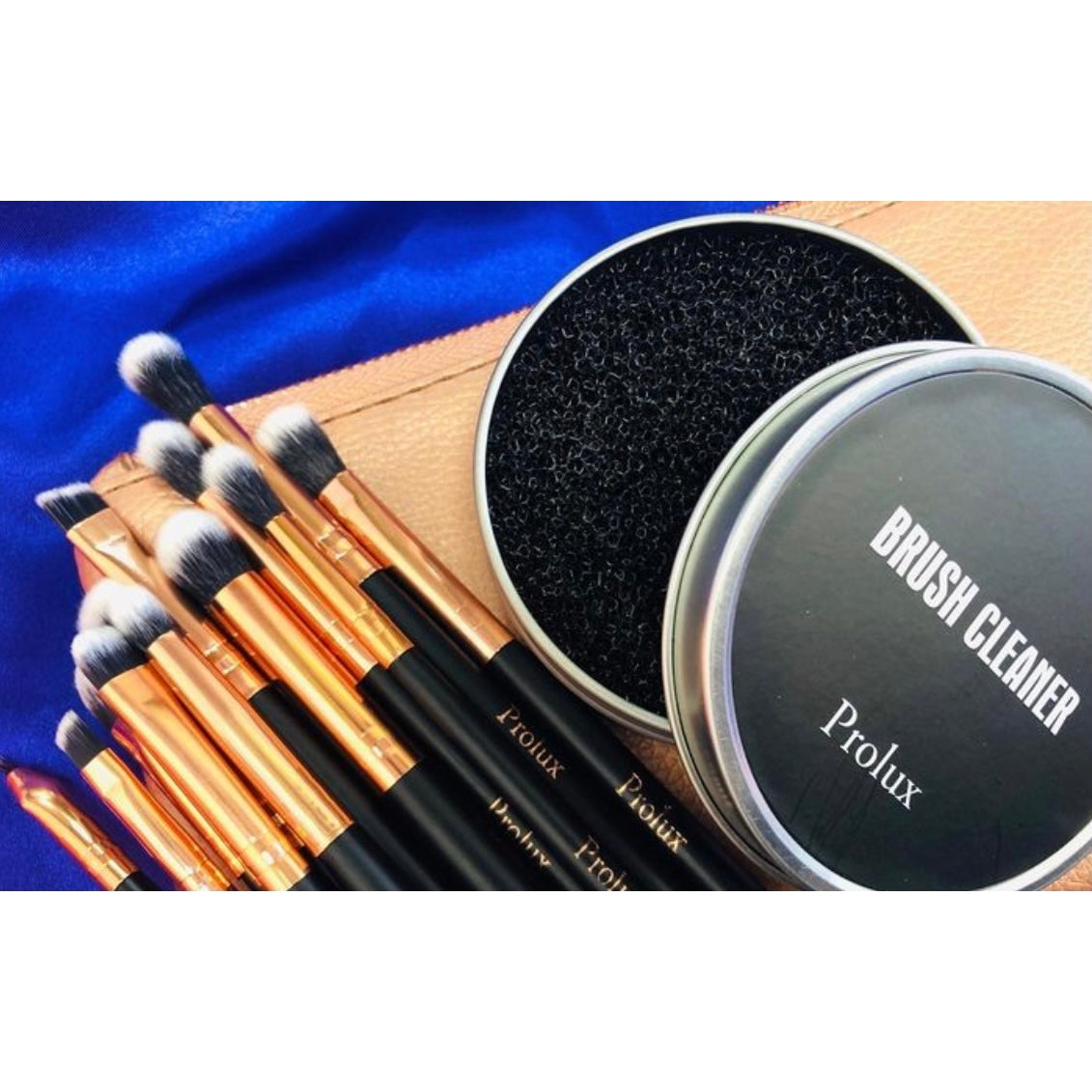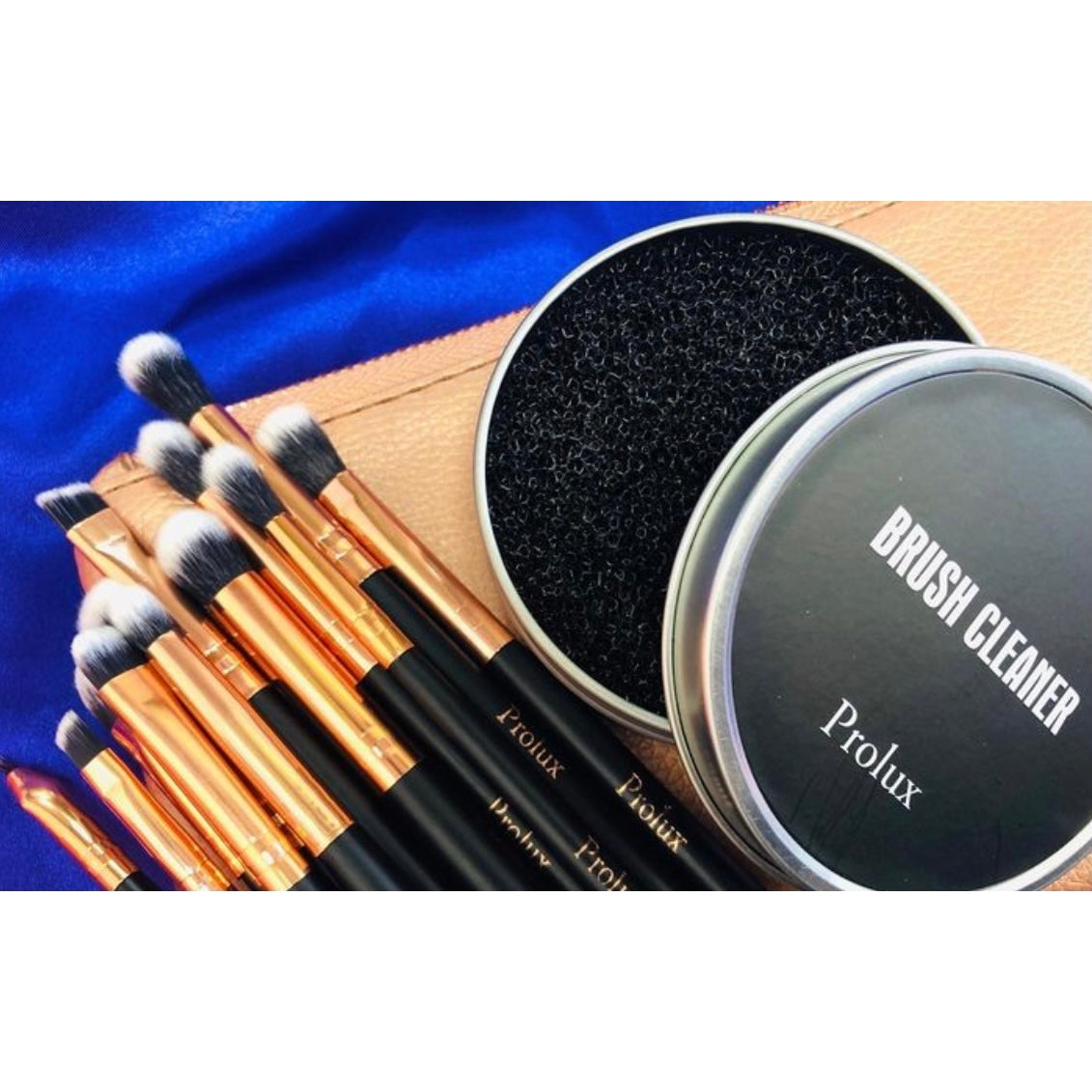 Deluxe 12 Piece Brush Set | Makeup Brush Set Prolux
Introducing the Prolux 12pc Brush Set, your ultimate companion for creating stunning eye makeup looks. This versatile set features black and rose gold brushes that are housed inside a beautiful rose gold cosmetics bag, offering both functionality and style. With a variety of different brushes specifically designed for eyes, this set has everything you need to achieve flawless eye makeup application. Here are the fantastic features of the 12pc Brush Set:
Perfect for Various Eye Makeup Looks: The 12pc Brush Set is designed to cater to a wide range of eye makeup looks. Whether you're going for a subtle everyday look or a bold and dramatic style, these brushes have got you covered. They allow for precise application and seamless blending, helping you achieve professional-quality eye makeup results.

Stylish and Convenient Storage: The brushes are housed inside a beautiful rose gold cosmetics bag, adding a touch of elegance to your makeup collection. The bag not only provides a stylish storage solution but also makes it easy to transport your brushes wherever you go. Stay organized and keep your brushes protected with this chic and practical cosmetics bag.

Variety of Different Brushes: The set includes a variety of different brushes specifically designed for eyes. It features essentials such as a liner brush for precise application of eyeliner, a shader brush for applying and blending eyeshadow, and a brow brush for shaping and filling in your brows. The assortment of brushes ensures that you have the right tool for every step of your eye makeup routine.

High-Quality Design: The brushes in the 12pc Brush Set are crafted with high-quality materials to ensure durability and optimal performance. The bristles are soft yet firm, allowing for comfortable and controlled application. The sleek black and rose gold design adds a touch of sophistication to your makeup routine.

Versatile and Professional Results: Whether you're a makeup enthusiast or a professional artist, these brushes deliver versatile and professional results. They allow you to achieve precise and seamless eye makeup application, making it easier than ever to create stunning looks that enhance your natural beauty.
Elevate your eye makeup game with the Prolux 12pc Brush Set. With its stylish design, convenient storage, variety of different brushes, and high-quality performance, this set is a must-have for every makeup lover. Create flawless eye makeup looks with ease and precision. Get your 12pc Brush Set today and take your eye makeup to the next level.