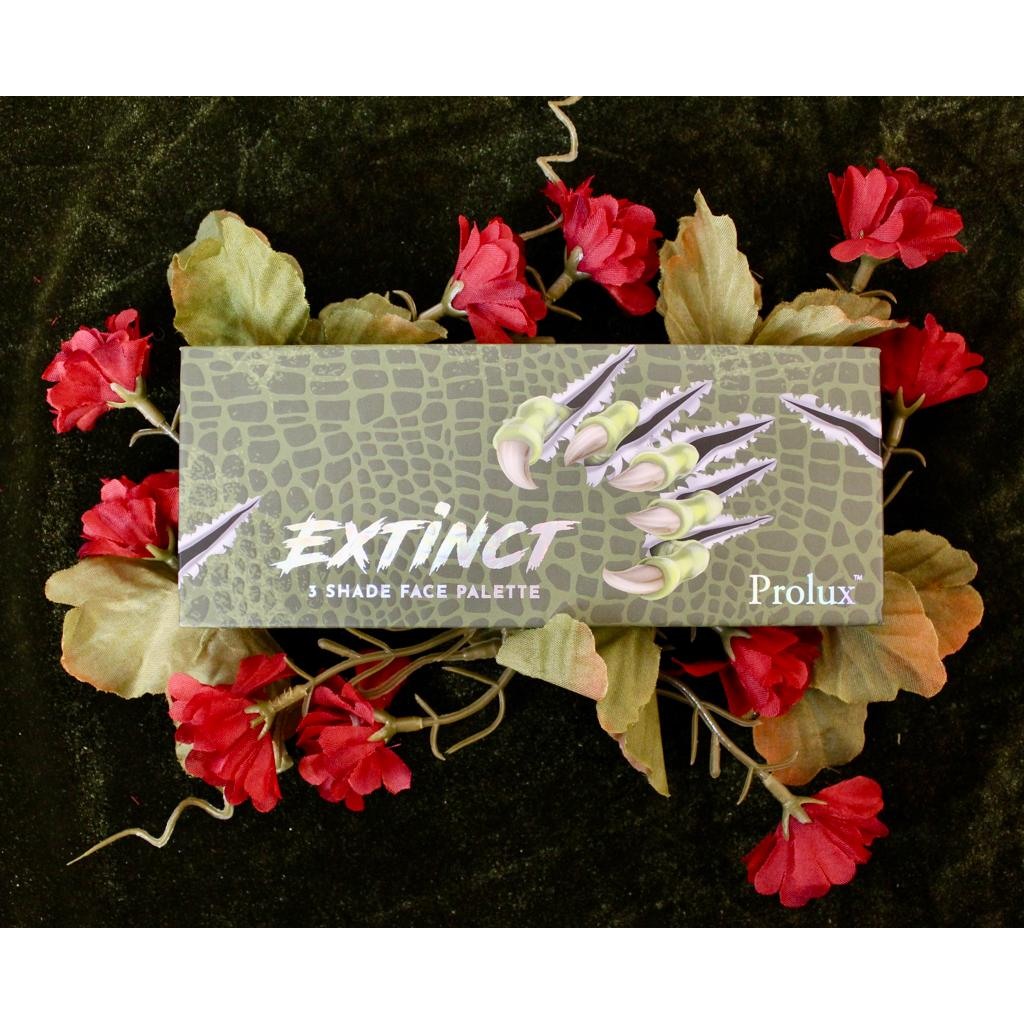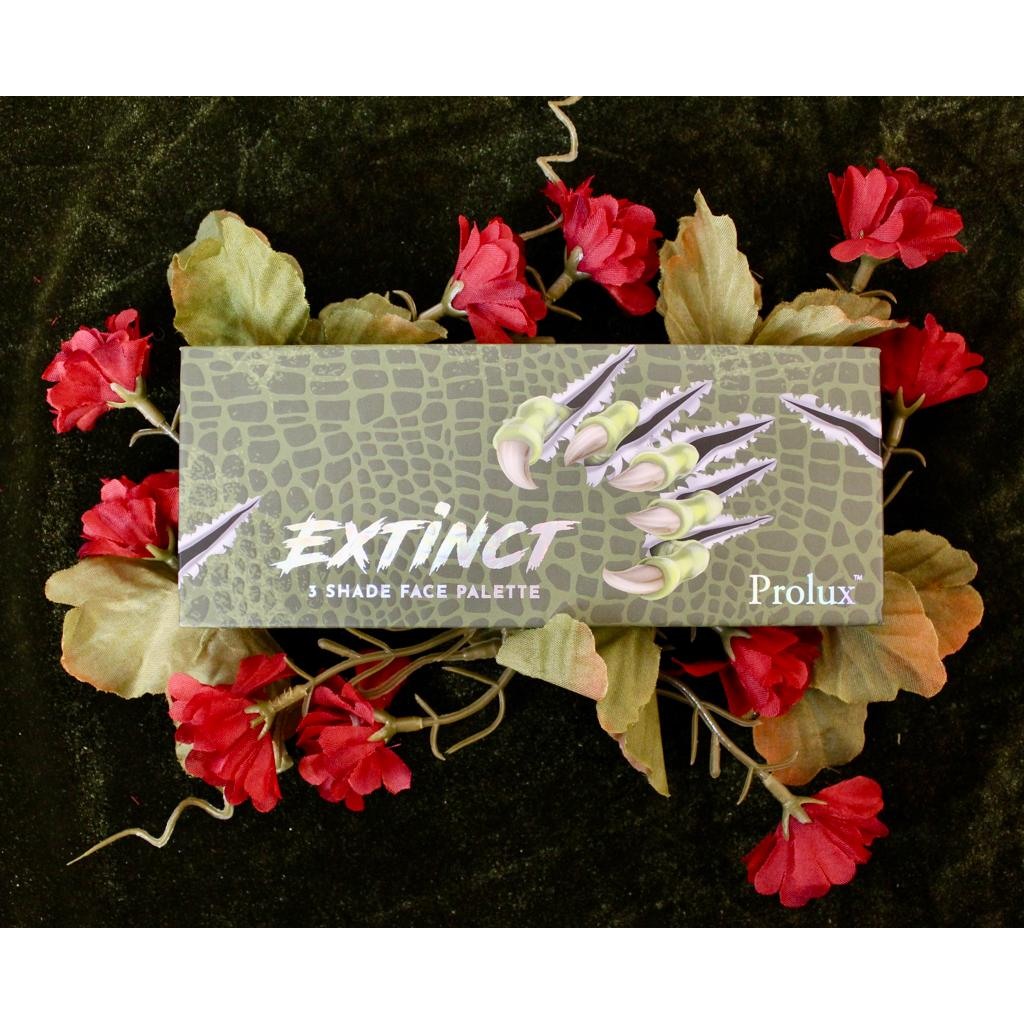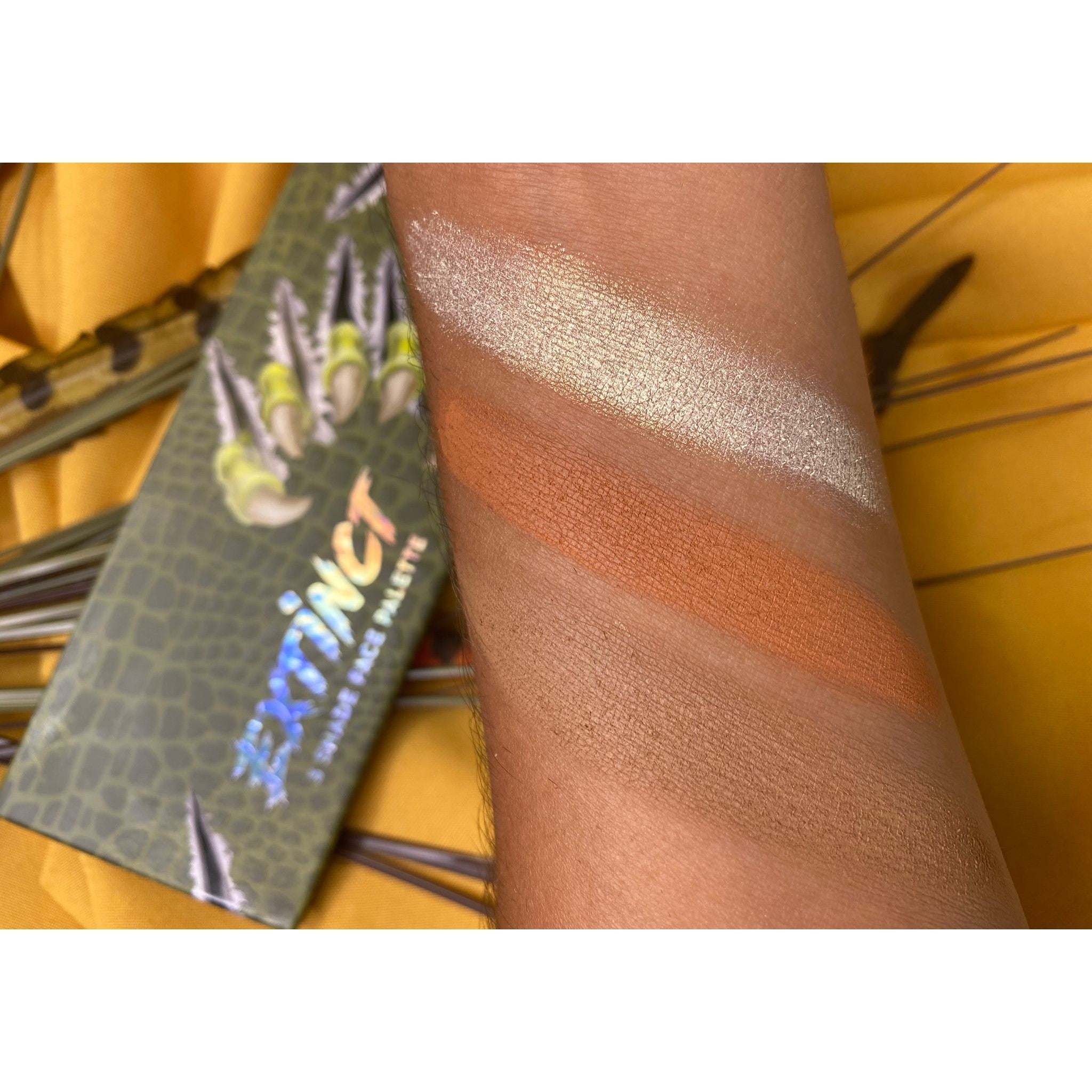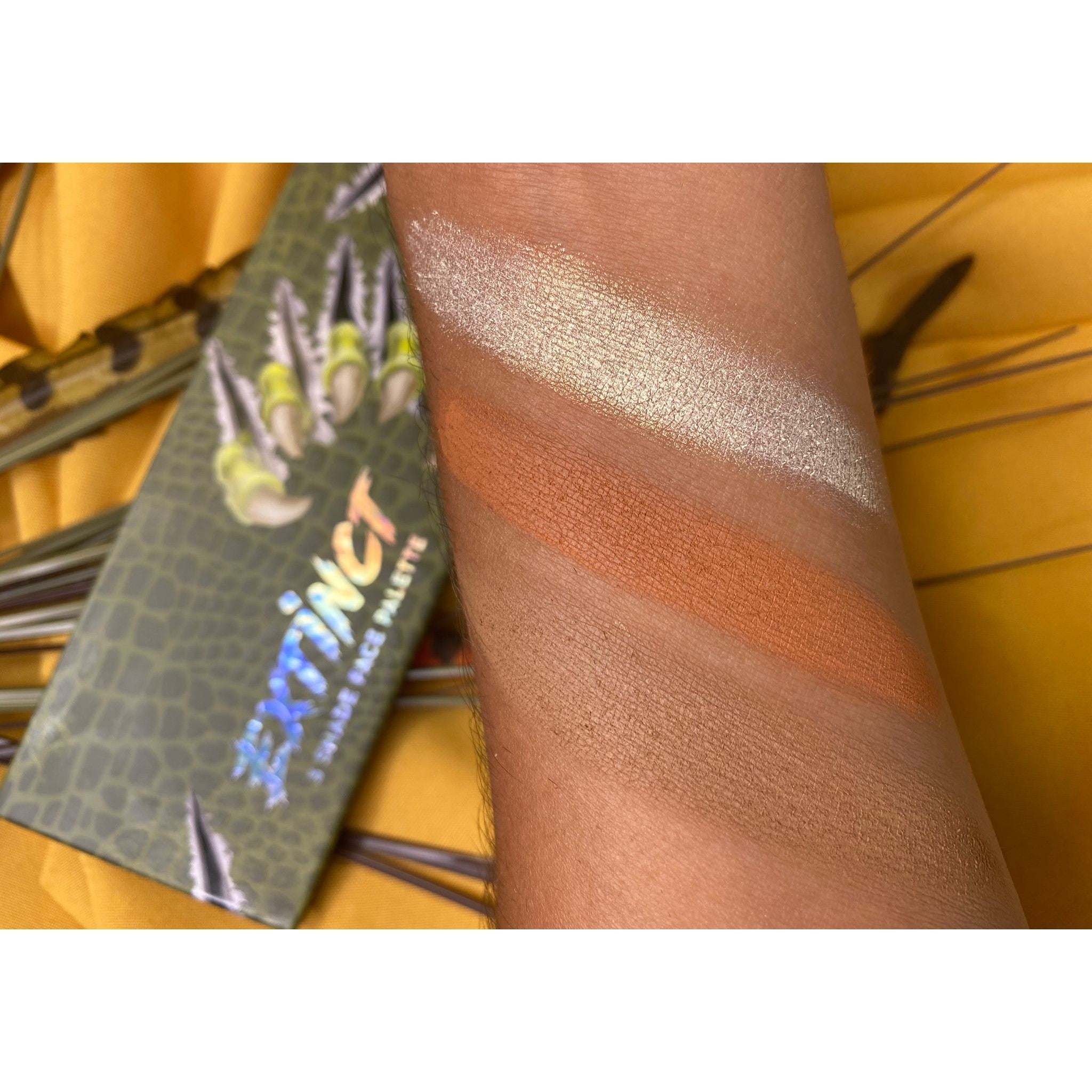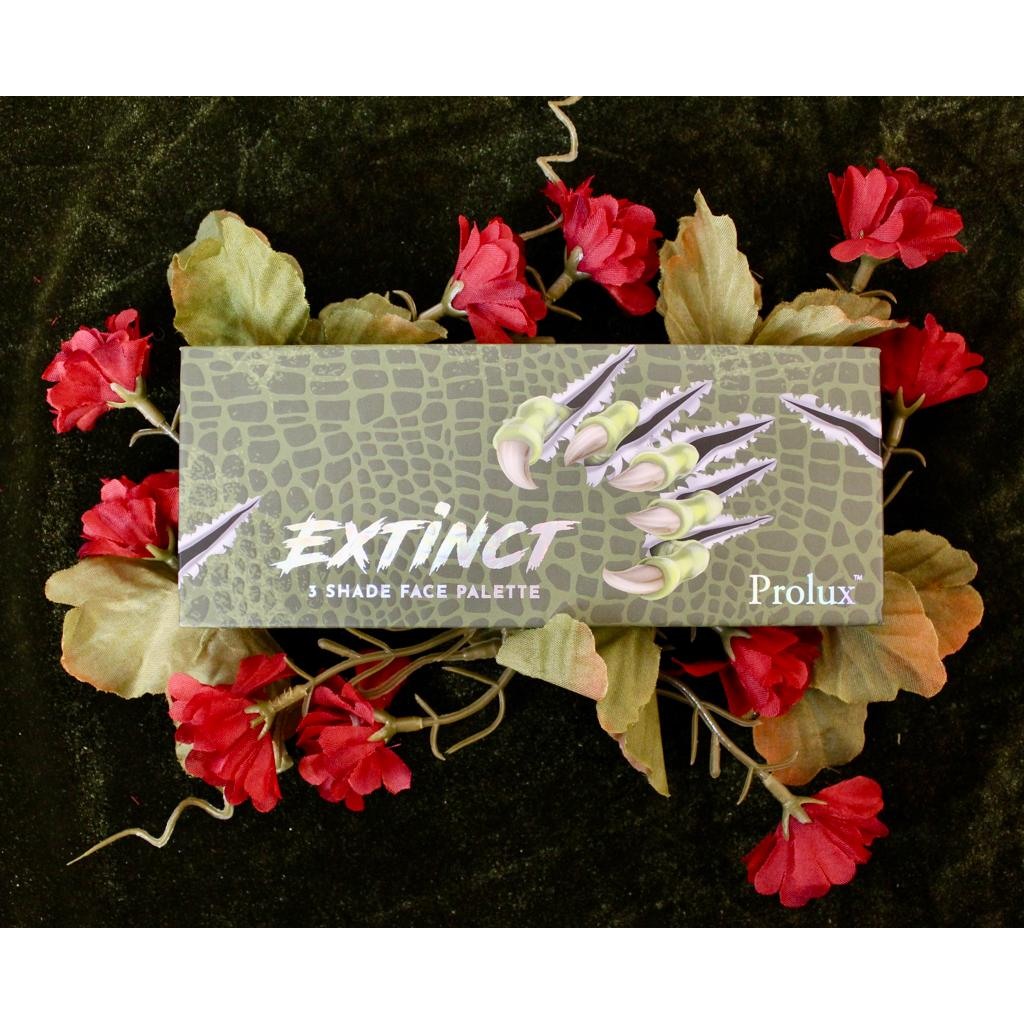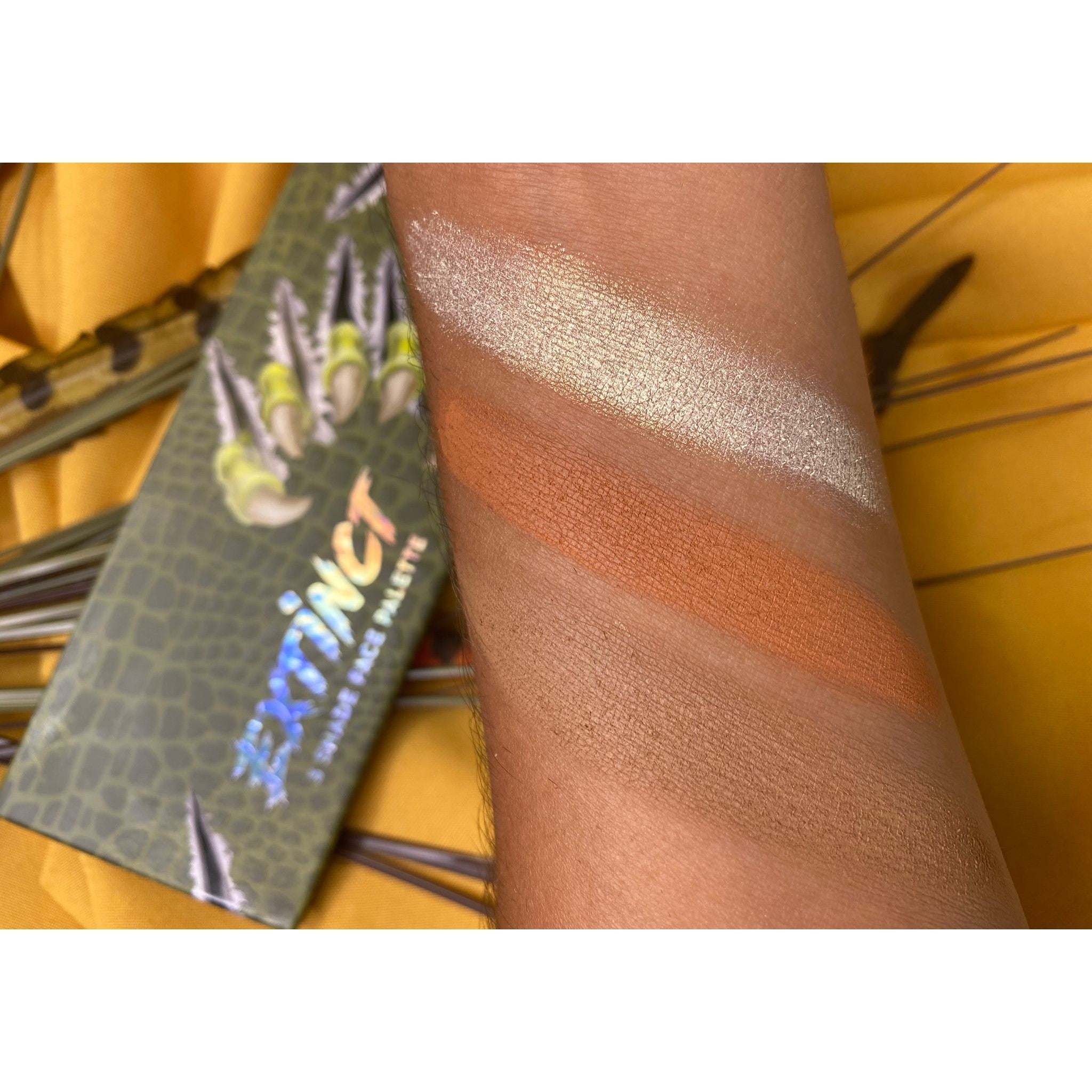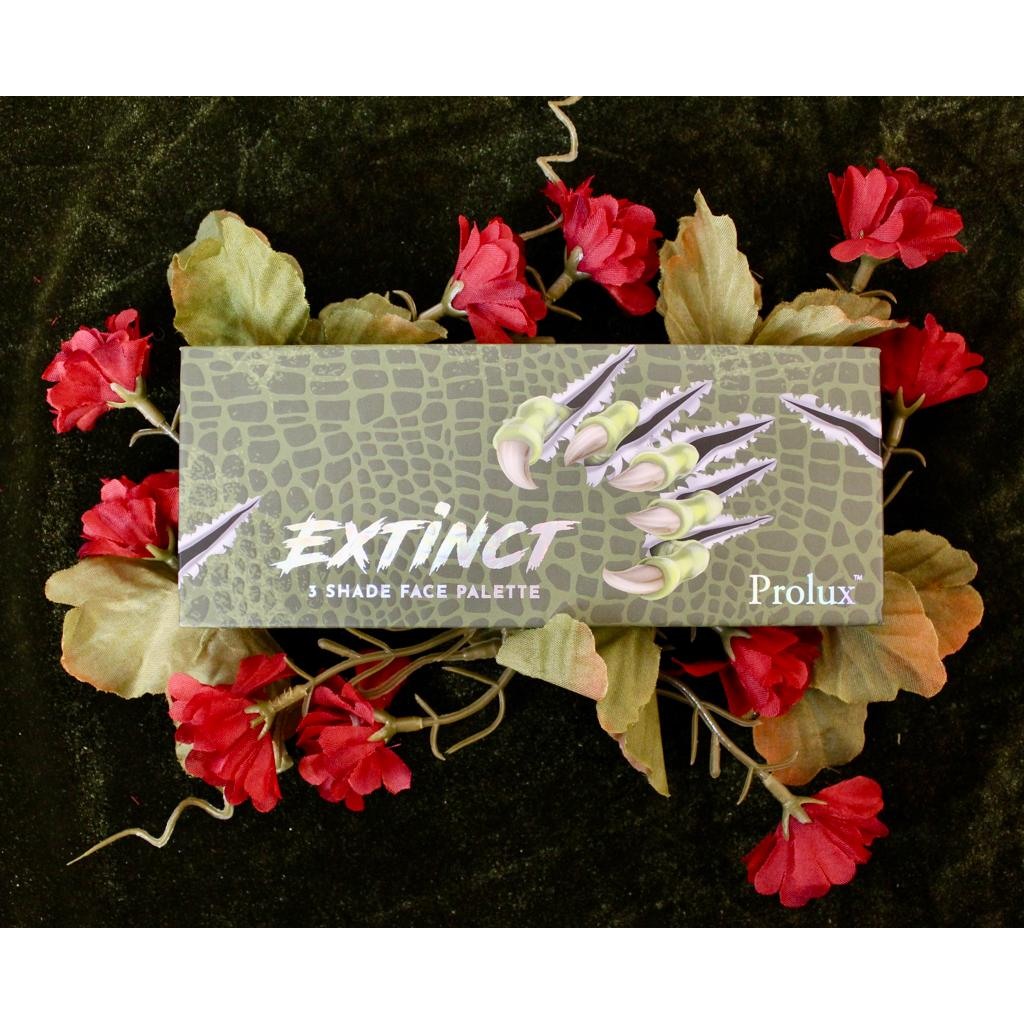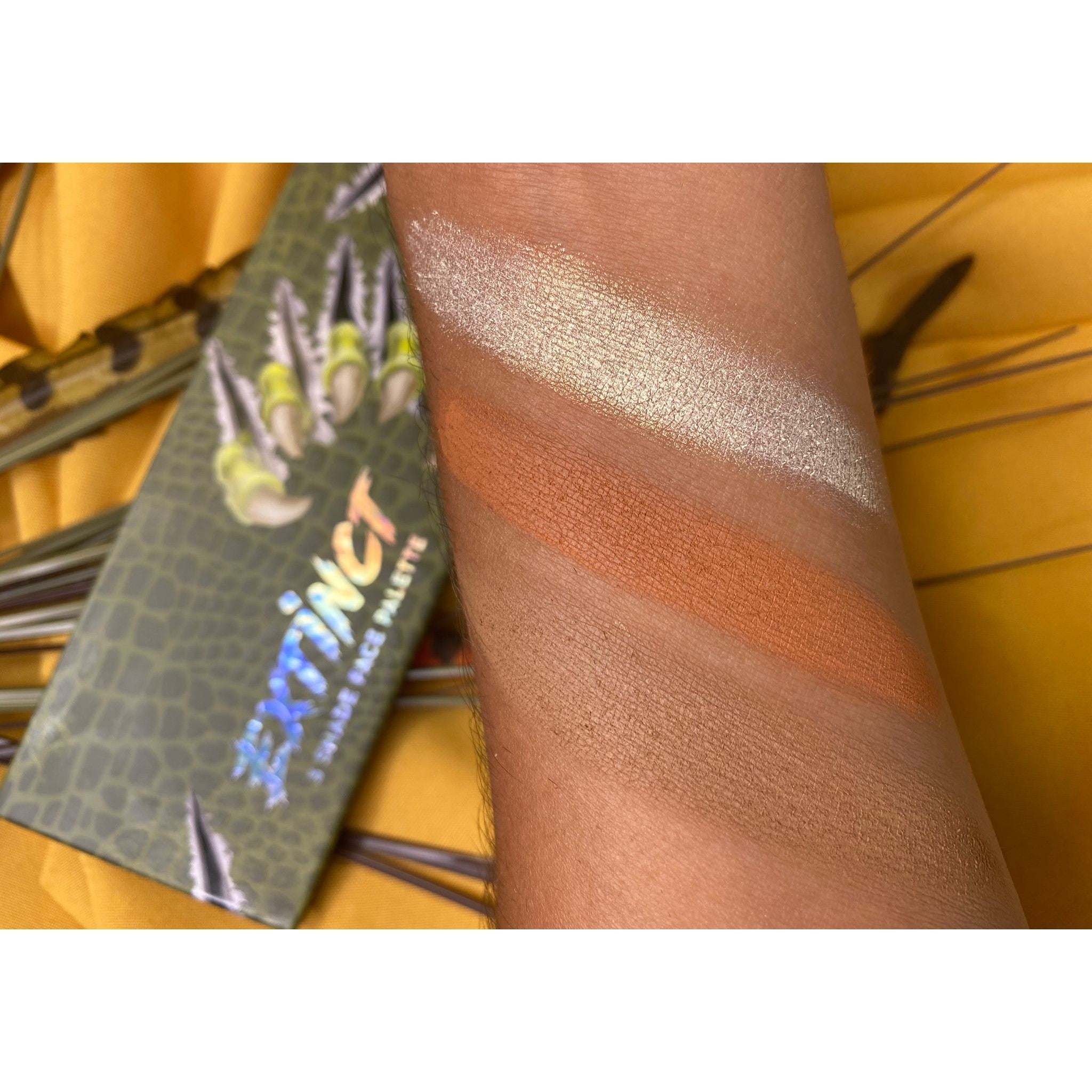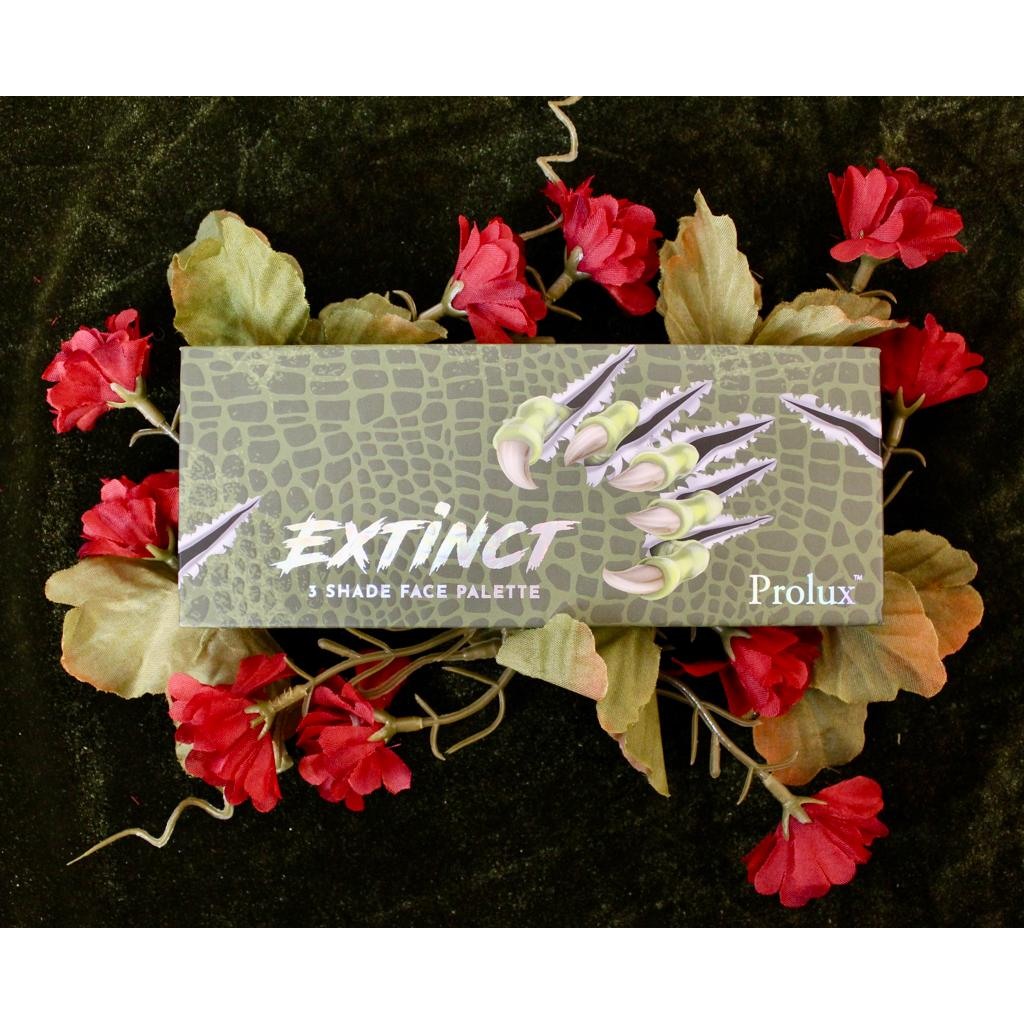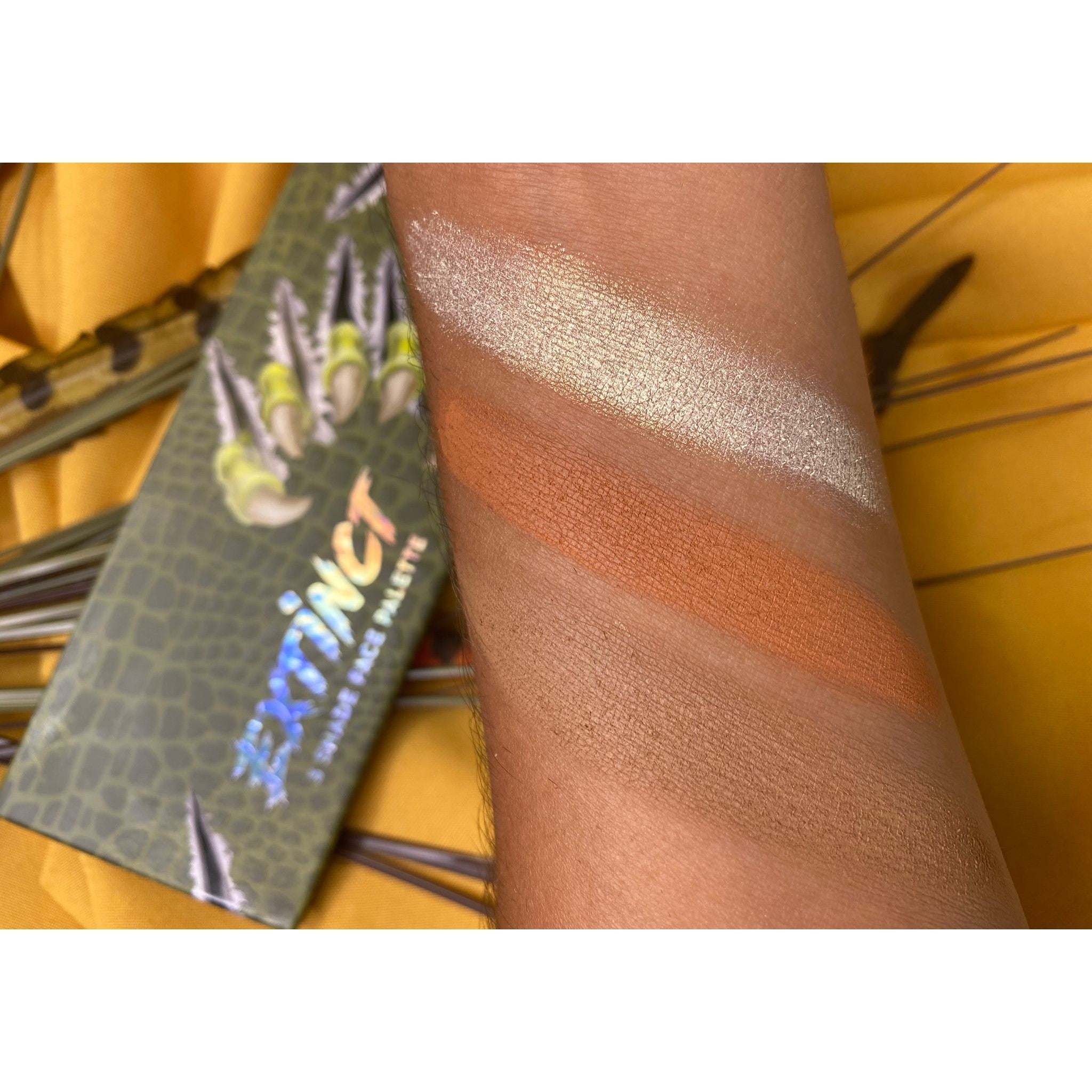 EXTINCT FACE PALETTE
Introducing the Prolux EXTINCT FACE PALETTE - Your Ultimate Three-Shade Face Contouring Solution!
All-in-One Face Contouring:
The Prolux EXTINCT FACE PALETTE is a must-have three-shade face palette, featuring a highlight, blush, and bronzer, all in a single compact.
Enjoy the convenience of having all your essential face contouring shades in one palette.
Emphasize Cheekbones and Brow Bone:
The highlighter shade in this palette is perfect for adding a luminous glow to your cheekbones and brow bone.
Illuminate your best features and achieve a radiant complexion effortlessly.
Natural-Looking Cheek Flush:
The blush shade provides a natural-looking flush to your cheeks, adding a touch of color and vitality to your overall makeup look.
Experience a fresh and youthful appearance with this flattering blush shade.
Sculpt and Contour:
The bronzer shade is your ideal companion for sculpting and contouring the face.
Create dimension and definition to achieve a chiseled and polished look.
Flattering for All Skin Tones:
The carefully curated shades in the Prolux EXTINCT FACE PALETTE are universally flattering and suitable for various skin tones.
Embrace your natural beauty and enhance your features with ease.
Highly Pigmented and Blendable:
Crafted with highly pigmented formulas, each shade in this palette delivers impressive color payoff.
Enjoy seamless blending for a flawless and professional finish.
Long-Lasting Wear:
The Prolux EXTINCT FACE PALETTE is designed to stay put all day long, ensuring your face contouring looks fresh and beautiful throughout the day.
Experience makeup that stands the test of time.
Portable and Travel-Friendly:
The compact size of the palette makes it perfect for on-the-go touch-ups and travel.
Carry your favorite face contouring shades wherever you go, and be ready to glow on the fly.
Ideal Gift for Makeup Lovers:
Treat yourself or surprise a makeup enthusiast with the Prolux EXTINCT FACE PALETTE.
Packed in a sleek and chic case, it makes an exquisite gift for birthdays, holidays, or any special occasion.
Elevate Your Makeup Game:
Whether you're a makeup novice or a seasoned pro, the Prolux EXTINCT FACE PALETTE will take your face contouring skills to new heights.
Create stunning and perfectly sculpted looks effortlessly.
Discover the Prolux EXTINCT FACE PALETTE and embrace the art of face contouring. Add dimension, glow, and flush to your face with this all-in-one palette. Achieve a radiant and polished appearance that turns heads and leaves a lasting impression. Order yours now and experience the magic of Prolux cosmetics!