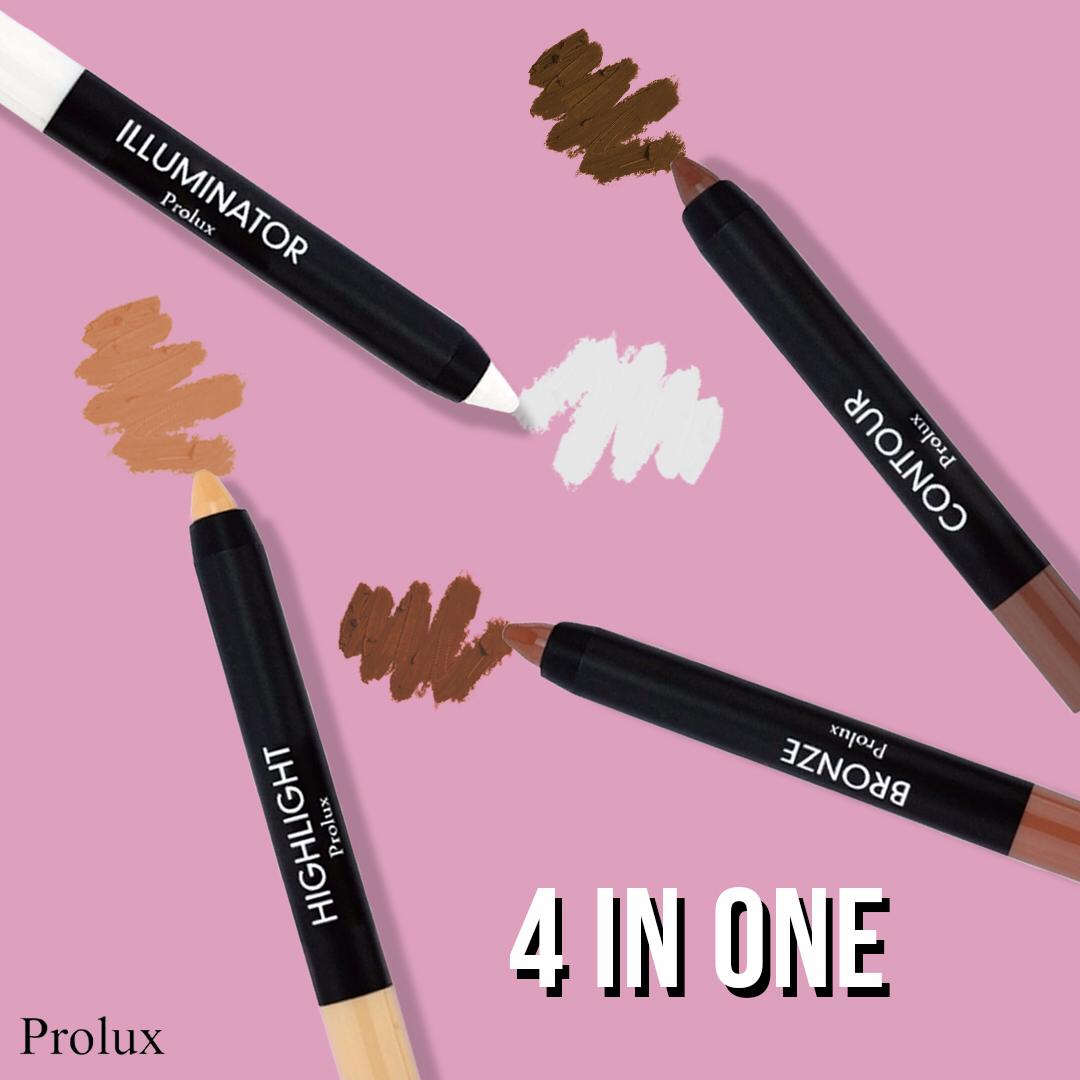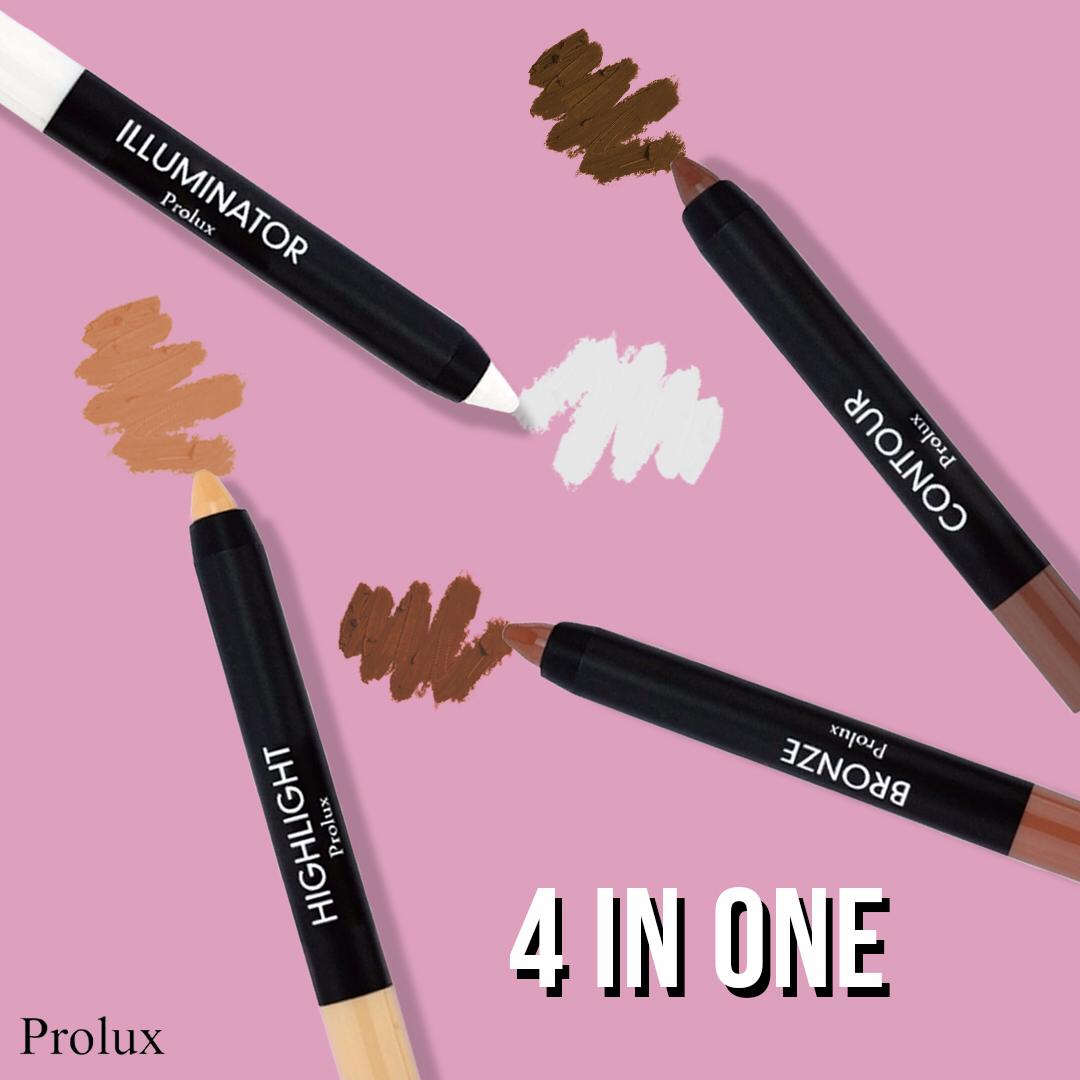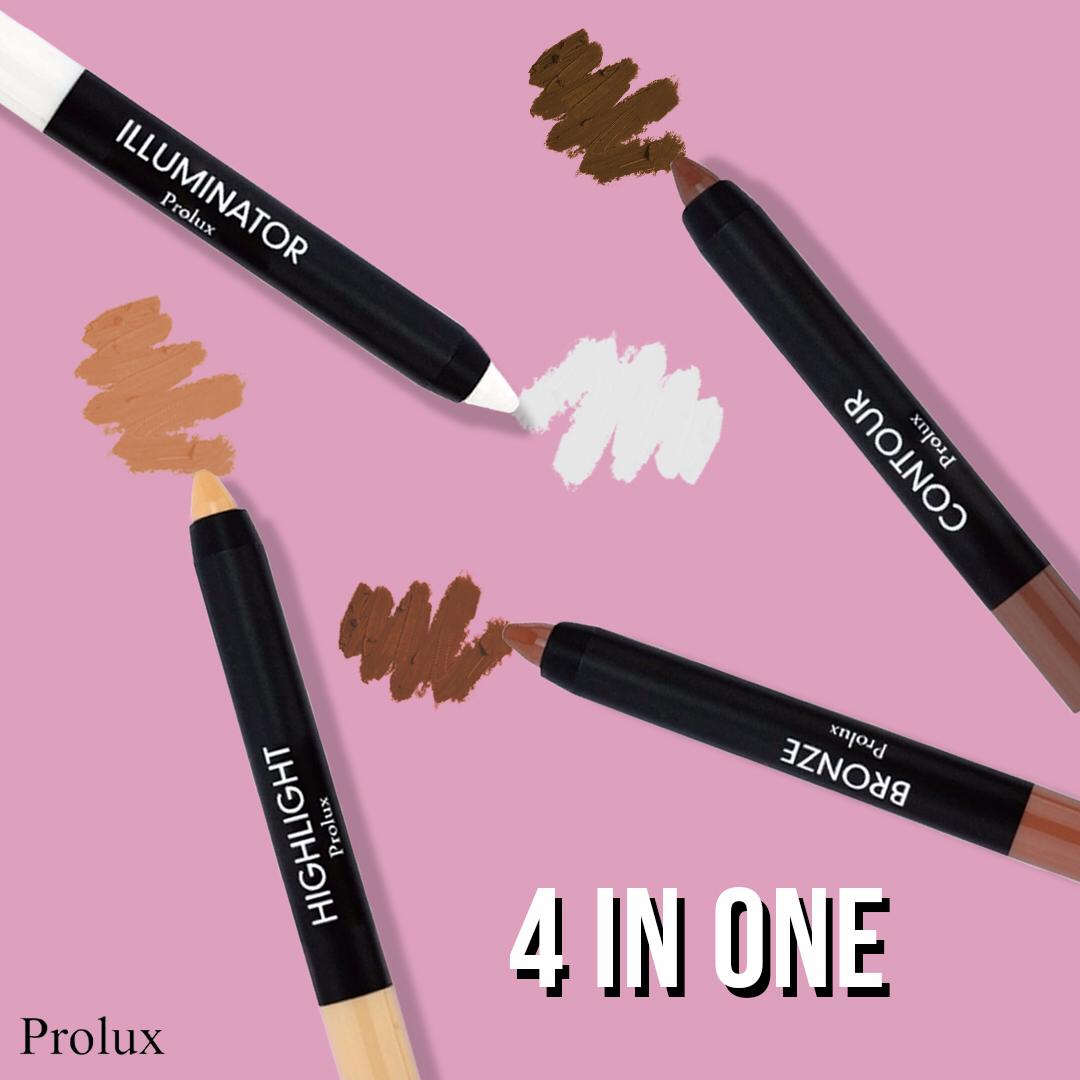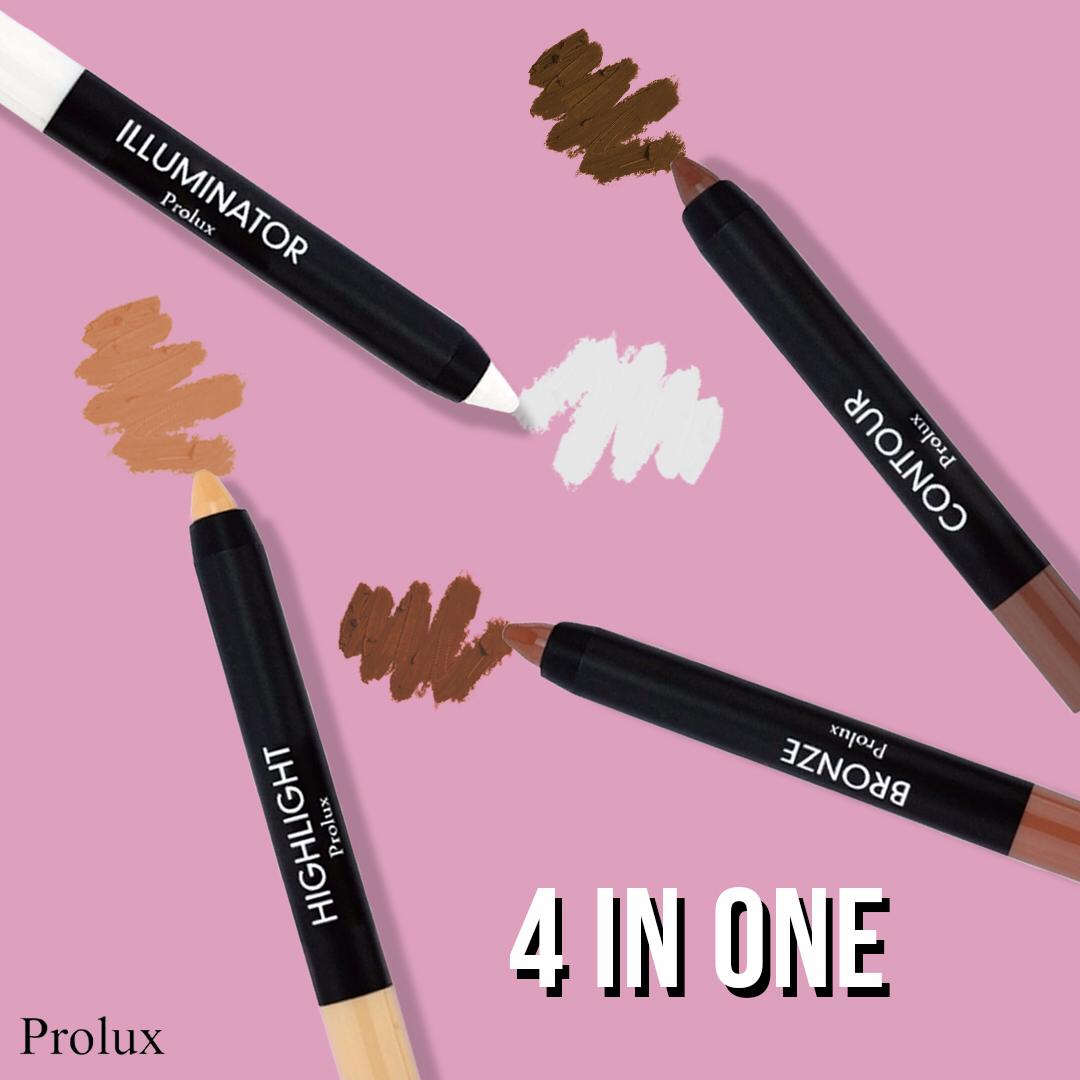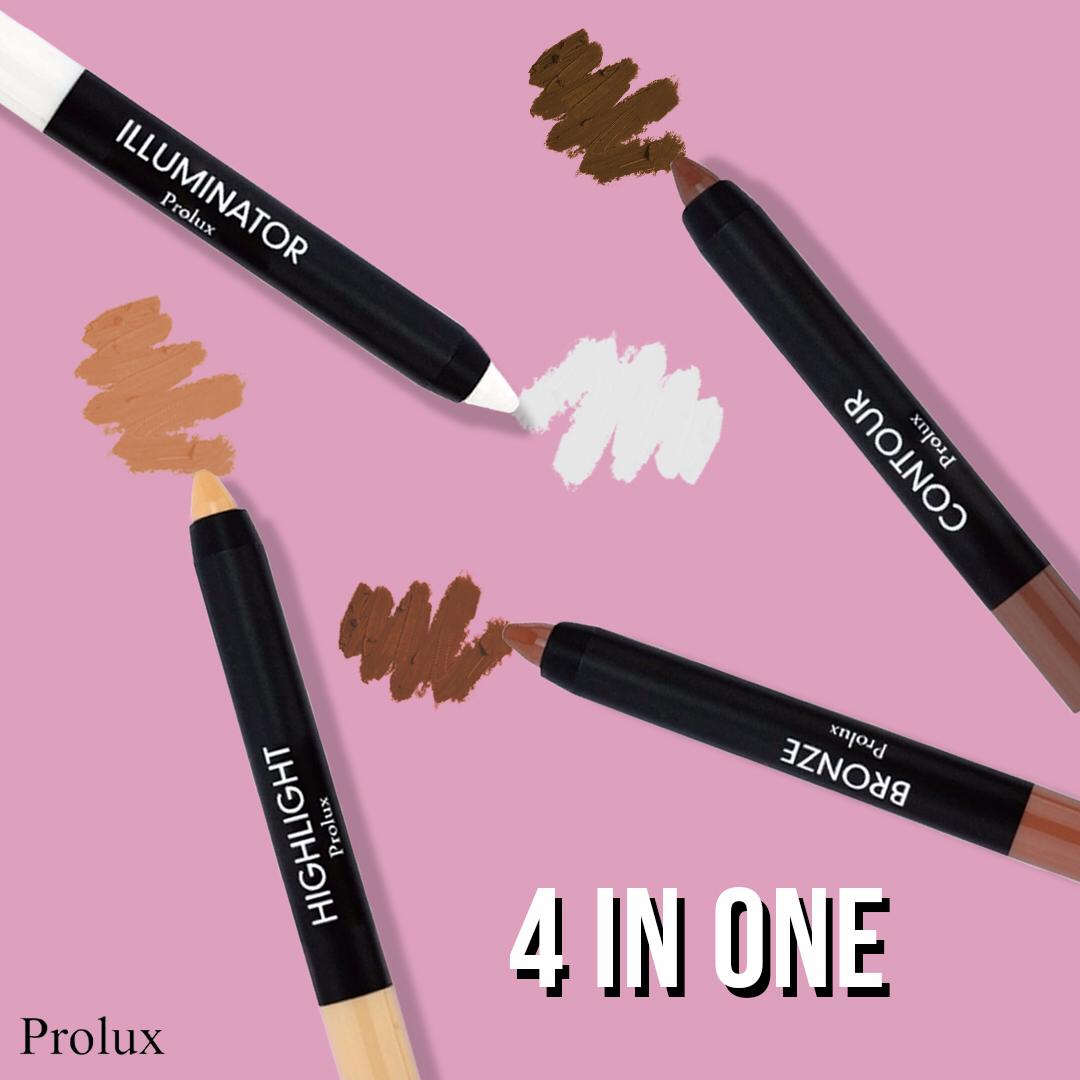 Destination Bundle | Makeup Kit
Introducing the Prolux Destination Bundle - Your Complete Makeup Travel Companion!
Create Mesmerizing Eye Looks:
The Destination Eyeshadow Palette features a curated selection of versatile shades, perfect for creating a wide range of eye looks - from natural to dramatic.
Achieve captivating eye makeup that complements any destination and occasion with this must-have palette.
Expert Contouring Made Easy:
The contour brush in this bundle is designed to help you achieve professional-level contouring effortlessly.
Sculpt and define your facial features for a flawless and chiseled look, whether you're at home or on the go.
Sun-Kissed Glow:
The powder bronzer adds a radiant sun-kissed warmth to your complexion, giving you that enviable vacation glow.
Embrace the look of a sun-kissed goddess wherever you are, all year round.
Mess-Free Makeup Application:
The included shadow shields make eyeshadow fallout a thing of the past.
Enjoy precise and mess-free eye makeup application, ensuring your eyeshadow stays where it belongs.
Lustrous Metallic Lips:
The metallic lip gloss in this bundle adds a touch of opulence to your pout, perfect for those special evenings or glamorous getaways.
Let your lips shine with a lustrous metallic finish.
Face Sculpting on the Go:
The face sculpting pencil set helps you define and highlight your facial features with ease.
Effortlessly sculpt your cheekbones, nose, and jawline for a well-defined, contoured look that accentuates your beauty.
Ideal for Travel:
The Prolux Destination Bundle is curated with travel in mind, ensuring you have all the essential makeup items in one convenient set.
Whether you're going on a weekend getaway or an exotic adventure, this bundle has got you covered.
Perfect Gift for Makeup Lovers:
Spoil yourself or surprise a makeup enthusiast with this all-in-one makeup bundle.
The Prolux Destination Bundle makes an ideal gift for birthdays, holidays, or any special occasion.
High-Quality and Long-Lasting:
Each item in the bundle is crafted with premium materials to provide exceptional performance and longevity.
Enjoy makeup products that stand up to the test of time, keeping you fabulous throughout your journeys.
Explore the World of Makeup:
With the Prolux Destination Bundle, your makeup possibilities are limitless.
Discover your inner artist and explore different makeup looks, all while looking effortlessly chic.
Get ready to embark on a makeup journey with the Prolux Destination Bundle. From mesmerizing eye looks to expertly sculpted features, this all-in-one set has everything you need to elevate your makeup game, wherever your adventures take you. Order yours now and experience the magic of Prolux cosmetics!